Roccastrada: nature, food, wine and authenticity
The heart of Maremma countryside
The picturesque hill-town of Roccastrada in the heart of the Maremma sits at 475 meters above sea level, dominating the rich plane of farmland below, of which it is the administrative capital. Like many towns in this area, it is a Medieval settlement that was once ruled by the Aldobrandeschi family before passing eventually into Sienese hands. Finally, it was won by the Medici Grand Duke of Tuscany in 1555. The area was in demand due to its perceived richness in copper, silver and gold; even the Etrucans mined here. In the past century, it has remained comparatively unpopulated, making the area around Roccastrada amongst the most authentic and wild places to visit in Tuscany.
Dense woods for miles of hiking
Upon leaving the town of Roccastrada, there are 146km of hiking trails marked by Trekking Roccastrada ranging from 110 to 800 meters above sea level and accessible year-round. Botany and wildlife are pleasurably varied, with particularities like the yew tree and the Alpine newt found in the Sassoforte and Farma Valley nature reserve, remnants of the Ice Age. It's common to spot wild animals from deer to wild boars, foxes and wildcats throughout the trails, parks and even on the area's roads.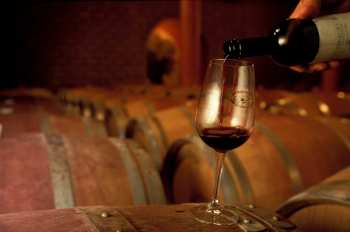 If you love good food and want to taste the foods of the Maremma, the Wine and Food Trail of Monteregio di Massa Marittima is the place for you.
A starting point in Roccastrada itself is the Museum of Vines and Wine, in the central piazza dell'Orologio. The small museum documents the culture and traditions of one of the sectors and products that represent the identity of Maremma, giving visitors the opportunity to take a sensory journey through the area's vineyards. At the desk, pick up pamphlets and maps to continue your exploration.
From here, set off on a journey to taste DOC Monteregio to experience first-hand the fertile farmlands of Maremma, long the breadbasket of Tuscany benefitting from weather mitigated by the sea, always a few degrees warmer than Florence. The winemaking territory of Monteregio is located in the Alta Maremma Grossetana and stems the municipalities of Massa Marittima, Monterotondo, Montieri, Follonica, Scarlino, Gavorrano, Roccastrada and Castiglione della Pescaia. The grapes grown in this area are Vermentino and Viognier for the whites, and Sangiovese and Syrah for the reds. From artisan wineries to large and organized ones, plan your visit to taste and experience the flavours of this land.
Along the way, pair those wines with the down-home flavours of traditional Maremma dishes: tortelli and acquacotta year-round, pappardelle alla lepre or with wild boar sauce during hunting season, pecorino cheeses, wild boar sausages, and autumn specialities chestnuts, mushrooms and vino novello.
You might also be interested in