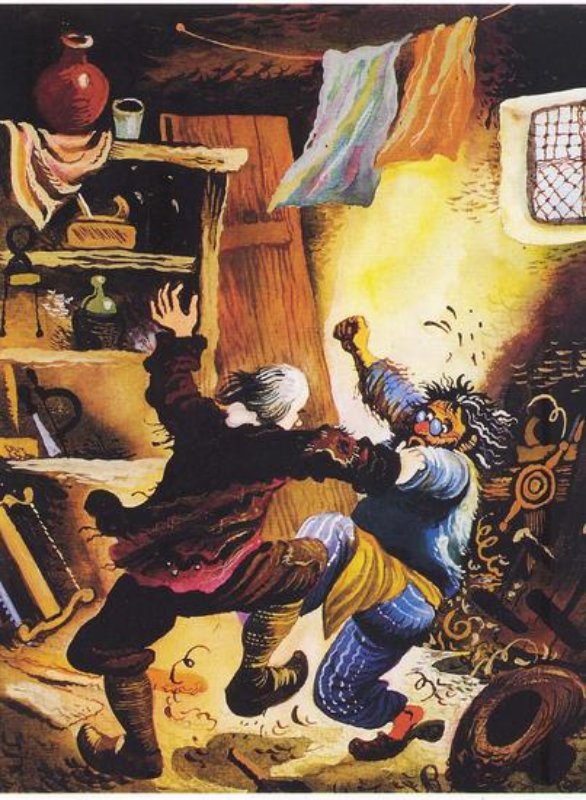 Pinocchio in Sesto Fiorentino
References to Carlo Lorenzini in Florence's neighboring town
Who was Mastro Ciliegia? Who inspired Lorenzini for the character of Geppetto? And was that rascal Lucignolo someone who used to run around with the famous author? Critics have recently reintroduced the question (see Maria Serena Di Battista in "Microstoria" n. 21) of the places and characters in Pinocchio as real people in Sesto Fiorentino, where Lorenzini lived. Mastro Ciliegia was none other than Antonio Segoni, a coffin maker in via della Petraia, with a perennially red nose from drinking. Geppetto was his woodcarving friend who was called "Polentina" because of a blonde wig he wore to cover his bald head. Jiminy Cricket was Don Zipoli, a priest friend from Sesto, who, in his role as confessor, suggested the cricket was a metaphor for the conscience. The puppet theatre in Peretola was surely the travelling theatre Pinocchio joined. The most extraordinary of the Sesto characters is Giovanna Ragionieri, who died in the 1960s at the age of 102. She was Carlo Lorenzini's secretary at a very young age. Could this have been the beautiful blonde girl to inspire the fairy who lovingly saved Pinocchio from his hanging?
You might also be interested in
Valdarno
The territory of the Valdarno is singular and picturesque and begins from the point at which, near Arezzo, the river changes direction and heads north. ...
Scopri Valdarnokeyboard_backspace