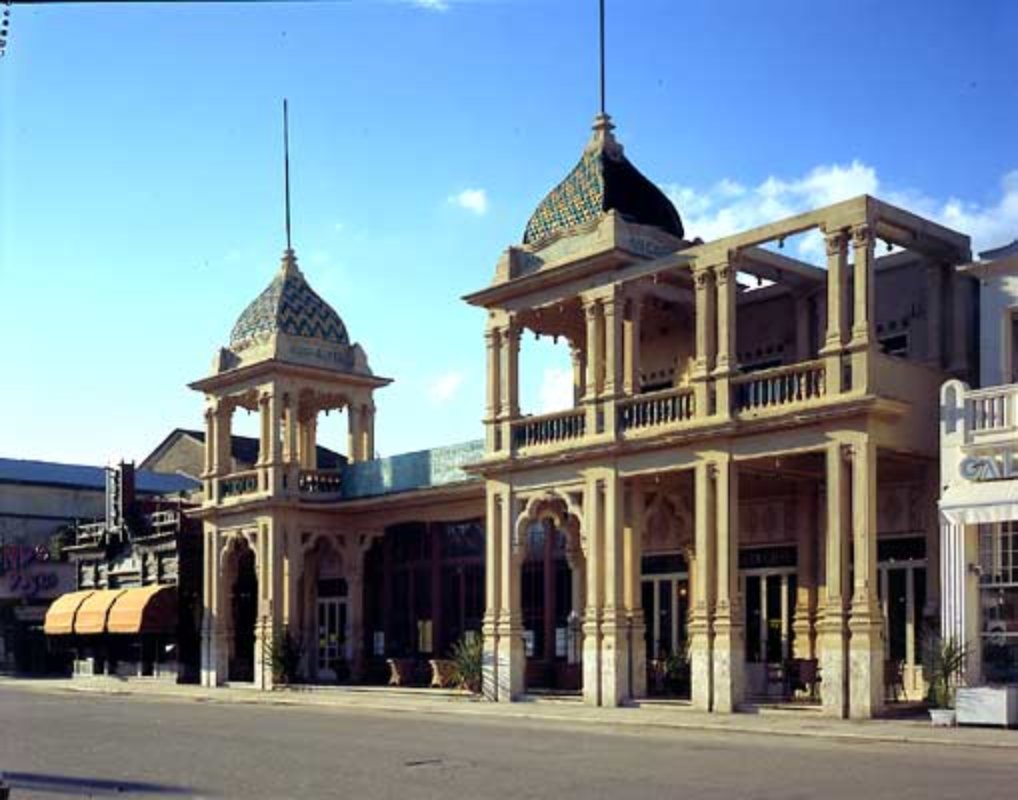 Il Liberty in Toscana: viaggio tra architettura e storia
Firenze, Montecatini Terme e Viareggio
Tra i vari movimenti artistici che hanno caratterizzato gli ultimi tre lustri del XIX sec. ed il primo quarto del XX,
il Liberty si affaccia anche in Italia,
dopo avere dilagato sullo scenario europeo, dove ha acquisito di volta in volta specifiche denominazioni (Art Nouveau, Modern Style, Jugendstil, Sezession).
Conosciuto nel nostro Paese anche con il termine francese o con l'italianissimo aggettivo
"Floreale",
questo movimento spazia a tutto campo, dall'architettura, all'arte ornamentale, all'arredamento, alla grafica e all'illustrazione.
La Toscana, terra da sempre feconda per le sperimentazioni e le innovazioni artistiche, non poteva certo rimanere estranea ai fermenti architettonici e culturali della nuova arte floreale, che si palesano un po' in tutti i centri maggiori della regione.
Due località su tutte, in aggiunta a
Firenze,
si impongono per la diffusa e capillare penetrazione del Liberty nelle architetture e per le evidenti testimonianze e segni che ancora possiamo ammirare:
Montecatini Terme
e
Viareggio
.Nella cittadina termale le infrastrutture balneari e non solo si adeguano al movimento, ormai di portata europea, che aveva fatto dei luoghi termali un vero e proprio laboratorio di architettura e di ornamento. Tra i nomi di spicco, quelli di
Giulio Bernardini
(Padiglione Tamerici, 1903, con decori di
Galileo Chini
e
Domenico Trentacoste
; Locanda Maggiore e portici del Gambrinus, 1913; Terme Excelsior, 1915),
Raffaello Brizzi
e
Luigi Righetti
(Municipio, 1920, interni di Galileo Chini e Luigi Arcangeli);
Ugo Giovannozzi
, progettista delle Terme Regina e ristrutturatore del Tettuccio (1916-1928), che in virtù del ricco apparato ornamentale (affreschi, ceramiche e decori) è considerato "il Tempio" termale per eccellenza.
Altri segni tangibili del Liberty si riscontrano nei grandi alberghi e nel
Teatro Casinò Kursaal
(1910).
Viareggio,
come tutta la Versilia, conserva esplicite testimonianze del Liberty, che qui è interpretato ancora una volta dal Chini e dagli architetti
Alfredo Belluomini
e
Ugo Giusti
(tanto per limitarci ai più significativi). La passeggiata a mare, ma non solo, è ricca di saggi architettonici del tempo, da quelli di
A. Belluomini
(Supercinema, 1927; Magazzini Duilio 48, 1930; ingresso Bagno Balena), alle realizzazioni progettate insieme a
Galileo Chini
(Ristorante, già Gran Caffè, Margherita; Grand Hotel Excelsior), alle elaborazioni uscite dai disegni di
Gaetano Orzali
(Villini).
You might also be interested in
Versilia
Golden beaches, little towns and nature parks worth discovering, a mild climate and nightlife brimming with performances and entertainment: this is Versilia. ...
Scopri Versiliakeyboard_backspace