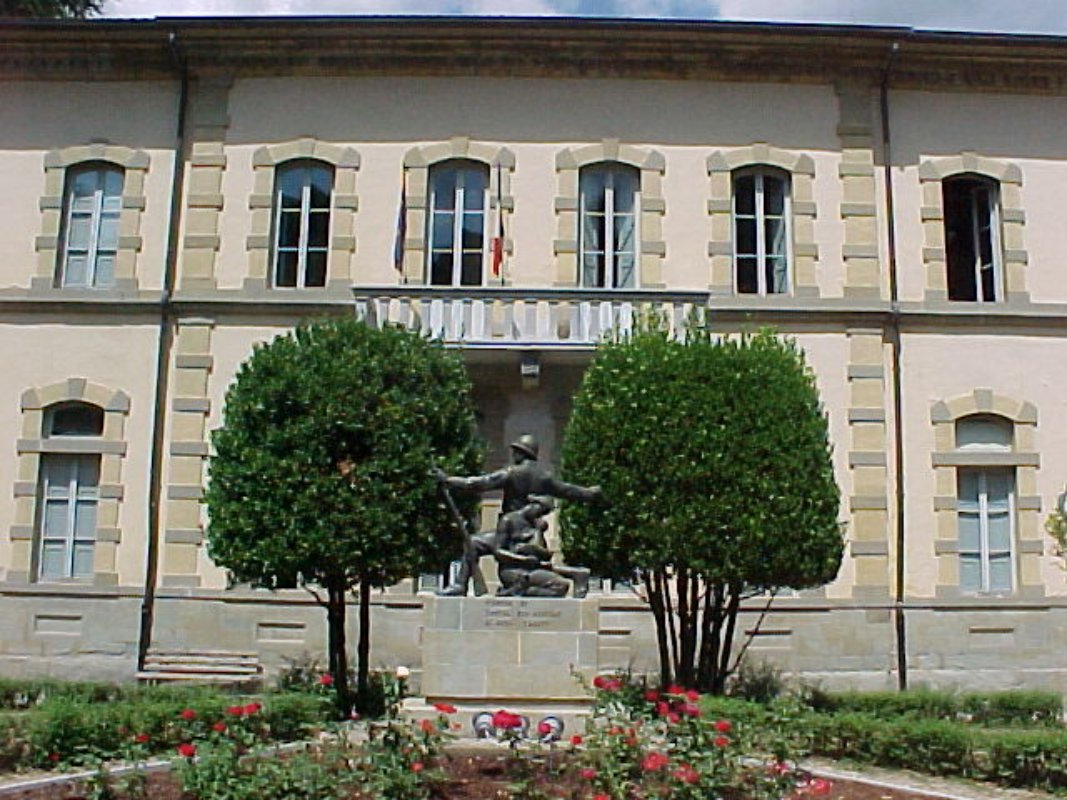 Hamlets, districts and squares
Strada in Casentino
The town founded as a market for the entire valley of Solano (the main Arno tributary in the Casentino) on the plains near the Castel San Niccolò bridge
It had close ties with the 11th century castle near Pieve (San Martino a Vado) which offered an easy crossing point (vado) on the Solano stream. Strada during the centuries has become the main regional town. It was recognised as such in a1776 Decree by the Grand Duke Pietro Leopoldo, naming it chief town of the Castel San Niccolò region, becoming first the Mayor's headquarters and then administrative centre and Country Council. The town of Strada offers the visitor noteworthy tourist attractions.
The parish church in San Martino a Vado (begun in the 11th century) is worth visiting, being one of the most important romanesque churches in the Casentino area, probably built by the Countess Matilde di Canossa. The church has a typical romanesque structure with one nave and two aisles, divided into seven bays by six monolithic coloumns in sandstone, each with different capitals, all built by Lombard craftsmen in the 12th century. The detached frescoes that decorate the internal walls come from the parish church of San Niccolò (next to the castle) depicting a crucifixtion and Saint Nicholas with saints (14th century Florentine school). On the left wall next to the entrance a 17th century oil painting representing Saint Simon Stock who received a scapular from the Virgin Mary.
The charming town centre with Piazza Matteotti, is lined by the austere Vettori and Vettori-Tommasi palaces. The Loggia del Grano with its five bays, round sandstone arches and ancient pavillion roofing dominates the square. The 15th century Visitazione Chapel can be found on the side, containing a painting representing the crowned Virgin Mary by Santi di Tito (1580), a work by Giovan Francesco Guerrieri the "Virgin Mary with baby and saints" (1600). Next to the Loggia is the ancient council headquarters, recently restored and now used as a library.
The powerful 17th century building "Collegio" is closely bound to Strada's history, found immediately above the inhabitated area on a hill and once used as a Seminary initially by the Jesuits, then the Salesians and finally by the Fiesole Diocese. It is now partially used for public housing. Strada in Casentino is also known as the stonecutters town, in virtue of the ancient sandstone quarries in the area and the many stonemasons artefacts found here, all items used for adorning houses and palaces in many Tuscan cities. Each year at the beginning of September the "Stonecutters Show" takes place, where stonemasons and sculptors from all over Italy participate.
Castel San Niccolò
A handful of stone villages on the slopes of the PRATOMAGNO
Castel San Niccolò is a diffused municipality of sorts, whose main centre is the village of Strada in Casentino. The town takes its name from the namesake Conti Guidi Castle, which overlooks Strada in Casentino. ...
Morekeyboard_backspace
You might also be interested in