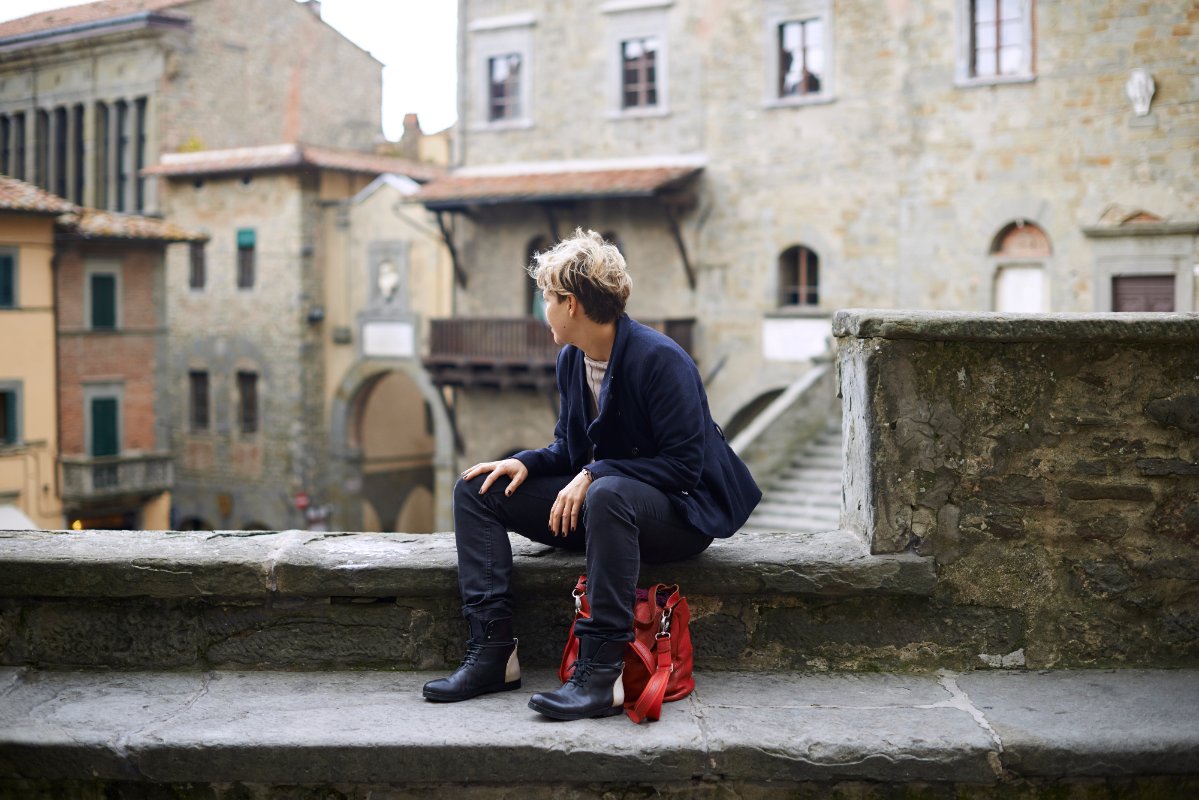 Family holidays in Tuscany
Tuscany is a special family holiday destination
in Italy because there are lots of things to do and the ideal facilities to welcome you. In this post you will find tips to read to plan your holiday here and some ideas to spend your time in the best way and to make your children happy.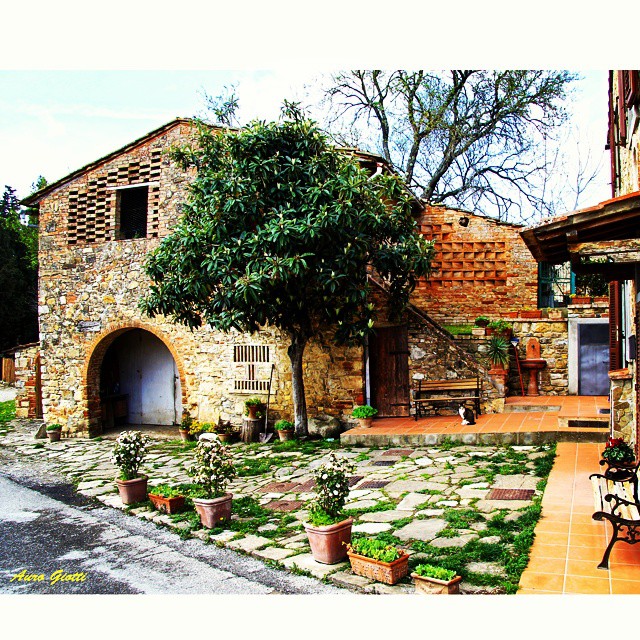 Accommodation
The first thing to think about when planning a holiday in Tuscany with children is the accommodation. Maybe the best solution for a family trip to Tuscany is to rent a
self-catering apartment or villa
, usually in the countryside. These accommodations come with a kitchen, which means that you can prepare breakfast and snacks as well as lunch and dinner if you wish. This is particularly important when travelling with children, as they will probably have their own food habits and won't be happy to eat out every day: sometimes they're tired, sometimes they may want the food they are used to eat at home. Another positive aspect of this choice is that is cheaper than the hotel + restaurant combination. If you are a single family, the best solution can be an "
agriturismo
", leaving the option of the villa for many families traveling together or really big families that use the holidays as an excuse to get together. An
agriturismo
is a rural estate that has been converted into a resort with apartments and shared facilities (swimming pool, playground, common spaces, etc.). Something that you should verify before booking is whether the place is within walking distance of a village or a town. This is very important because it also affects another choice for your vacation: whether to rent a car or not. Before moving onto the topic "car", a few words about staying in a
hotel in Tuscany with your family
. For families up to 4 or 5 people, it is not always easy to find a room in which you can sleep altogether, so you might have to sleep in connecting rooms. Looking for a
kids' club
? They're not so common in hotels in Italy, so remember to ask before booking. It is more likely to find a kids' club in campsites and holiday villages as well as in the mountain resorts where families go for the skiing holiday during the winter. Whatever your choice,
book early especially during peak travel months
(June through September) and especially for beach vacations. Remember to ask the accommodation if they have cribs and highchairs if you need them.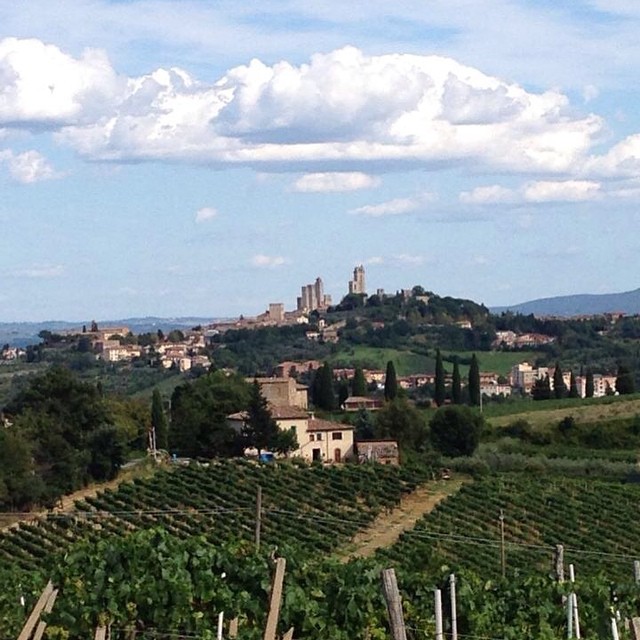 Car
If your accommodation is
far from the city centre
you may need a car to travel at your ease. If you stay in the centre of a village or in a city centre you don't need a car even if you're travelling with children. You can use public transportation or a private driver. Baby and booster car seats are available from most car rental agencies.
What do you need to know about driving in Italy?
First of all, you need an international driving license that has to be used in conjunction with your regular license. In Italy, most people use a manual transmission vehicle; if you can't drive one, make sure you rent an automatic car. Remember to fasten your seat belt every time you use the car (even in the back seats). In Tuscany, there are both
toll free roads
and "
autostrade
", which are the highways with a toll that must be paid. To pay them you can use coins, money and credit cards (follow the icons that indicate the correct line).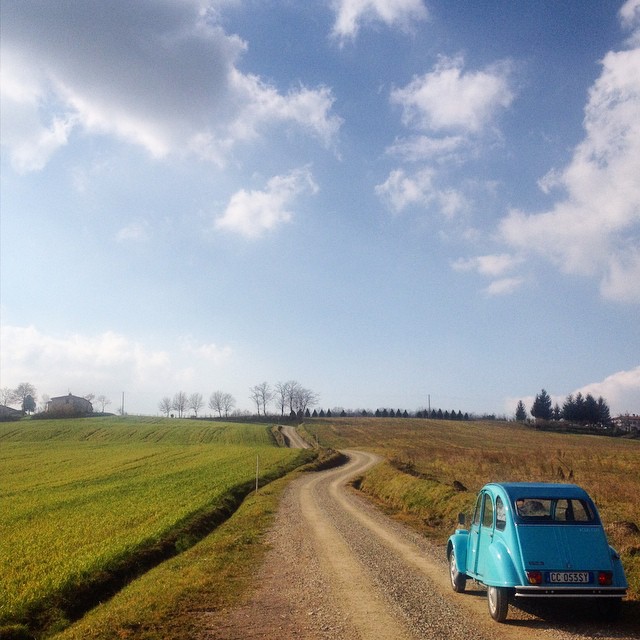 Food
One of the pleasures of traveling is sampling the cuisine of the place, but we also know that children do not always like these sudden changes in eating habits. So it is good to know some things about food and restaurants in Tuscany. If you know that your child needs specific food, bring some with you from home. Anyway,
pharmacies
in Italy have baby supplies, including baby food and objects (pacifiers, nappies, wet wipes, etc.). Moreover,
restaurants
never open before 12pm for lunch and 7pm for dinner, so you can buy a snack for your children if they are used to eating earlier. Kids' menus are not always available (when you find them, they usually consist of a dish of pasta with tomato sauce and a veal chop with chips), but you can always ask for a simple plate of pasta. Something that is always ok for children? When it comes to
ice cream
, you are spoiled for choice! Other foods that are generally appreciated by children are pizza and focaccia bread (you can find them all day, especially in the panetterie).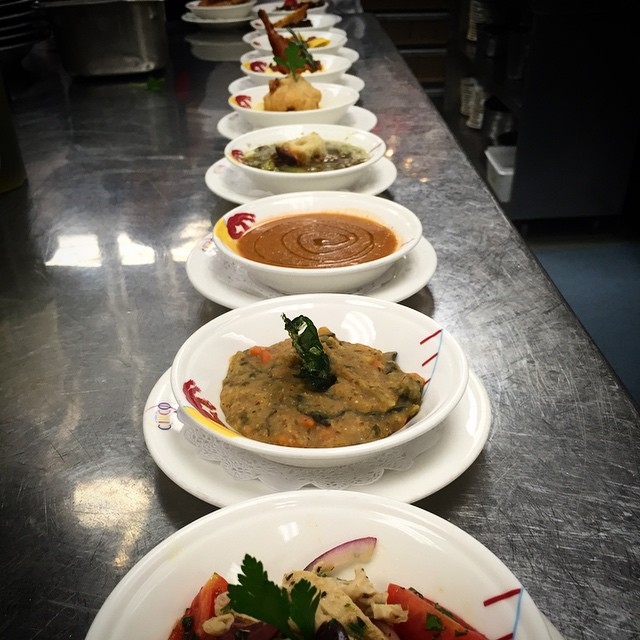 General advice
Travelling around Tuscany with a baby:
backpack, light stroller or jog stroller? 
There is a never-ending debate between parents about the use of backpack, light stroller or jog stroller. No one has the truth in his pocket. A baby stroller is a convenient way of keeping your baby with you at all times without exhausting yourself too much; they are long lasting and easy to fold, but consider that Tuscany has many rough cobblestone streets. Instead, backpacks are great for the stairs and hills you can easily find in the small villages and in the city centres. Consider also that unfortunately in the towns and villages there are still many architectural barriers, so using the stroller can be complicated. Same for the buses: they usually have reserved seats and a place for strollers, but sometimes they are really full of people and it's not very comfortable. Italy, and Tuscany as well, is
very kid-friendly
. It's common to find shopkeepers giving children something small to eat (a bunch of grapes, a piece of cake or of focaccia bread): accept it, it's free! Quite often, public toilets and shop bathrooms don't have
baby-changing tables
, so changing your baby can be complicated. This does not happen along the highways in the motorway service areas, which always have a dedicated space.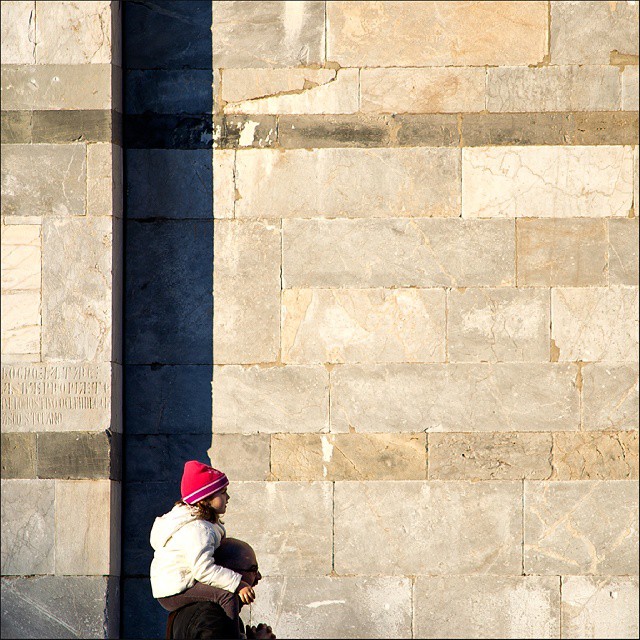 Activities
Parks
There are many kinds of parks in Tuscany: entertainment parks, nature parks, art parks, etc. As far as entertainment parks are concerned, you can choose adventure or theme parks.
Here is a list that can help you
. Within the nature park we can mention
Maremma Nature Parks
,
San Rossore
near Pisa,
the pinewoods of the Tuscan coast
and the
free parks of Florence
. An interesting art park is the one in Pievasciata called the
Chianti Sculpture Park
.
Cooking class
If you like Tuscan cuisine, take a cooking class: you'll be spoilt for choice in Tuscany. It doesn't matter how much time you have at your disposal, as you can find plenty of one-day lessons or short courses in some great places, with amazing views, with the best chefs and tutors, and in English too of course! Your children will have fun for sure! Read more on
Tuscanycious
:
Climb a bell tower
This is a fun activity for the whole family: kids love climbing because it's an adventure and a conquest. Tuscany boasts many tall monuments, jut think about the Leaning Tower of Pisa, Torre Grossa in San Gimignano, the Duomo in Florence and the Torre del Mangia in Siena!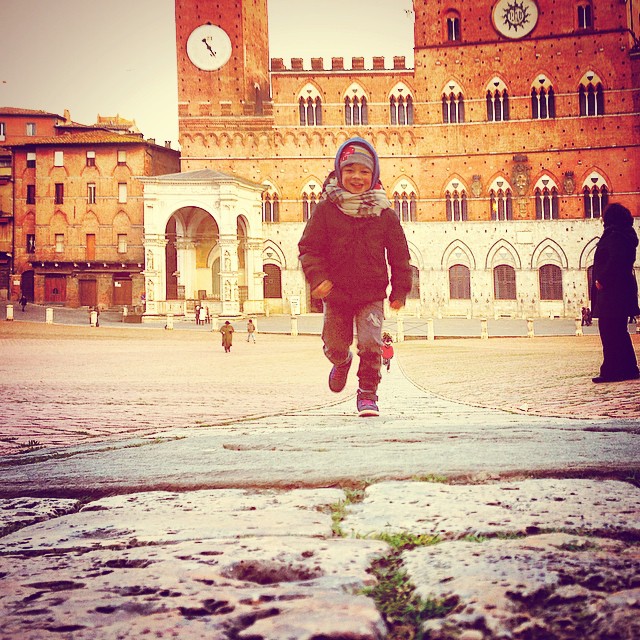 Visit a city by horse and carriage
Visit a city centre by horse and carriage. Kids will love it because it's fun and because it's unusual, plus children love animals. Think about it! You'll find one for sure outside the Duomo in Florence and in Siena.
Take part in a medieval festival or a historical re-enactment
Children are usually happy to see medieval festivals and historical re-enactments because for them it is like a kind of masked carnival. Music, games and people in costumes will make your holiday unforgettable. The most recommended period for this kind of activity is summer.
Do something adventurous
Tuscany is about art, medieval villages, good food and… adventure! Yes, there are many activities that you can do off the beaten path, like visiting
underground Tuscany
, walking the
Vie Cave
, walk on
suspended bridges
and much more!
Visit a castle
Massive constructions always attract children and castles excite young imaginations because of the staircases, the towers, the moat and drawbridge. Here you can find a post speaking about
10 fairy castles in Tuscany
that will even delight the parents (just think about castle surrounded by the vineyards!).
Other ideas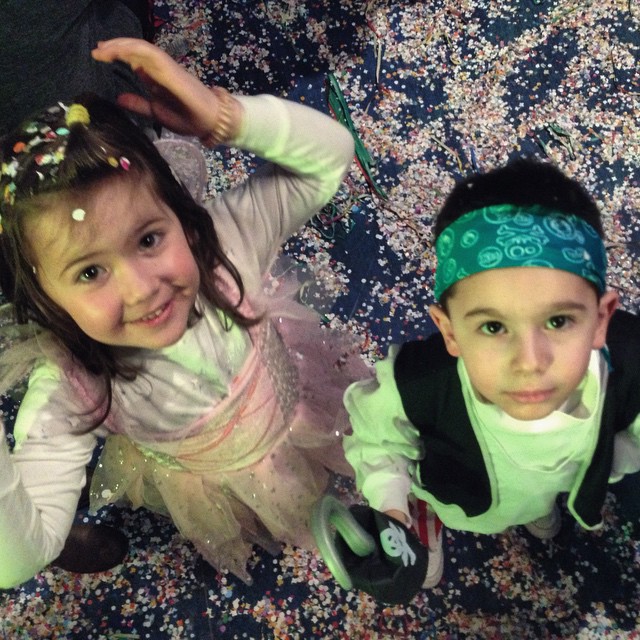 A last tip
"Discover Tuscany: art, nature and mysteries"
is the e-book for kids in Tuscany and a tool that provides initial help with ideas and suggestions for a holiday.
Read the post and download it
.
You might also be interested in