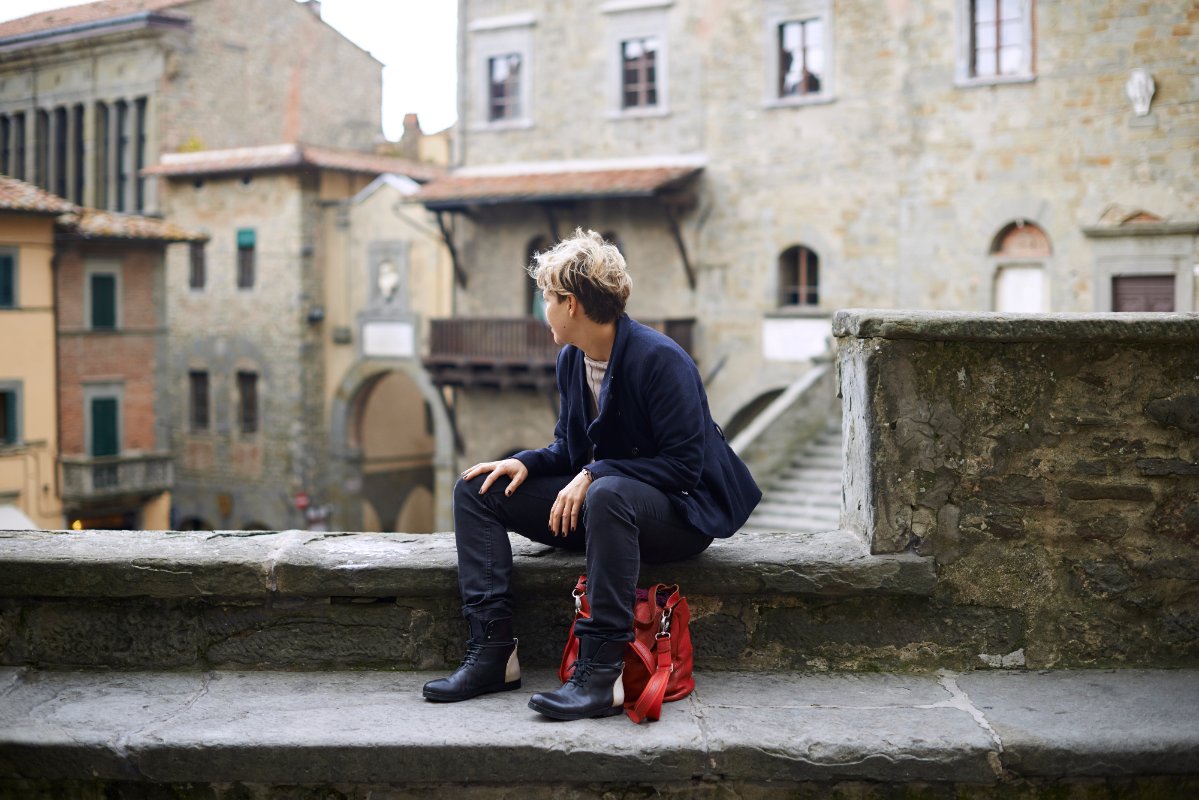 Colognora, exploring Lucca's surroundings
Few weeks ago the photographer Marco Giorgi visited Colognora and he shared with us some shots of this almost unknown village: "It is a off the beaten track place and it might be nice to talk about it. The museum of chestnuts and its owner are a must-see". Colognora di Pescaglia is a village in the municipality of Pescaglia (Lucca) that dates back at least to 828 a.C. and surrounded by chestnut woods. Exploring this traditional village is like stepping back in time and the small gardens spread in the village offer a spectacular view at Apuanian Alps. Maybe you'd be surprised to know that between 2007 and 2008, the village was chosen by the American director Spike Lee to shoot the film Miracle at St. Anna. The movie was shot along the Gothic Line, which was the last major line of defence in the final stages of World War II. According to the producer Luigi Musini: "the location is highly representative of what the war was in Italy, what our resistance was. True dramatic episodes took place there."
This hamlet is also famous for being the hometown of Alfredo Catalani (19 June 1854 – 7 August 1893) an Italian opera composer, best remembered for his works Loreley (1890) and La Wally (1892).
We highly recommend you to visit this country if you love ancient mountain villages suspended in time. It's also a beautiful example of rural architecture with large courtyards, loggias, old buildings with dwellings, ovens and kitchen gardens. The village includes several noteworthy house portals, whose keystones date back to the sixteenth century.
The Chestnut Museum of Colognora di Pescaglia
The woods in this area are mainly chestnut with some oak, maple and are home to buzzards, deer, wild boar and even porcupines! There are many wonderful routes for hikers and cyclists. The main attraction in Colognora di Pescaglia is the Chestnut Museum where visitors can fully appreciate the importance that chestnuts had in the lives of Colognora's inhabitants, both as a food product as well as raw material used in the daily routine. The Chestnut Museum of Colognora di Pescaglia is open throughout the winter by appointment only (write to info@museodelcastagno.it) and from Easter Monday (April 6, 2015) is also open every weekend afternoons. It is also possible to arrange some itineraries to discover the village and the nearby woods where the "chestnut civilization" can be experienced first-hand.
How to reach Colognora di Pescaglia
It is located in Val di Roggio, in the municipality of Pescaglia, province of Lucca. The only way to reach Colognora is by car, since its remote location. It is accessible from the village of Diecimo (so called because it is located ten miles away from Lucca), along the highway from Lucca to the Garfagnana area. Once in Diecimo, follow the directions for Pescaglia and after a few kilometers, on the right, you see the road sign indicating Colognora. Not far from this village it is located the Teatrino di Vetriano, which in 1997 was awarded by the Guinness Book of World Records as the smallest historic theatre in the world (read more about "10 World Records of Tuscany").
You might also be interested in