This medieval gem in the Empolese Valdelsa is worth a visit!
Certaldo: Boccaccio's magical birthplace
The medieval village of Certaldo stands out for its striking orange and red-hued walls, along with its towers that peek out from rooftops, getting mixed up with church belltowers. It's one of the most evocative, striking towns in the Tuscan countryside, known and loved among tourists not only for its architectural and aesthetic particularities, but also for being the birthplace of Giovanni Boccaccio. We've got some great suggestions for a Boccaccio-themed itinerary, taking you through places that have a special connection to the master. Follow the path of Boccaccio and you'll experience some of the most important sights, monuments, and tastes of the high medieval town—they won't disappoint.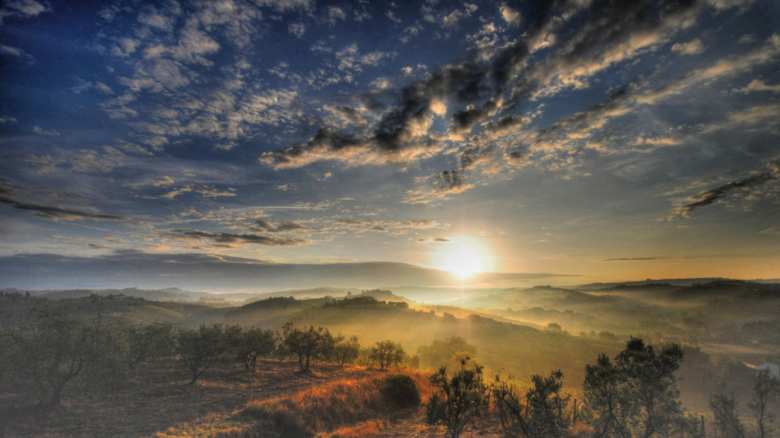 Let's start with the area where Certaldo's located: the Empolese Valdelsa, halfway between Florence and Siena. It's only 12 kilometers from San Gimignano and is easily accessible from most Tuscan towns, either by car, taking the Florence-Siena highway, or by taking public transportation that brings you just at the base of the town. Open your eyes and you'll feel like you've entered a magic land. Visiting Certaldo for the first time truly gives you this sort of sensation, partially due to its traces of the past, its narrow streets, striking views, and the calm that seeps into the streets. It envelops you in a world apart from urban cities, away from life's daily hustle and bustle, taking you back to a simple, tranquil way of life, a way of life that's beautiful—just like the old buildings and houses from Boccaccio's village.
Palazzo Pretorio and Boccaccio's house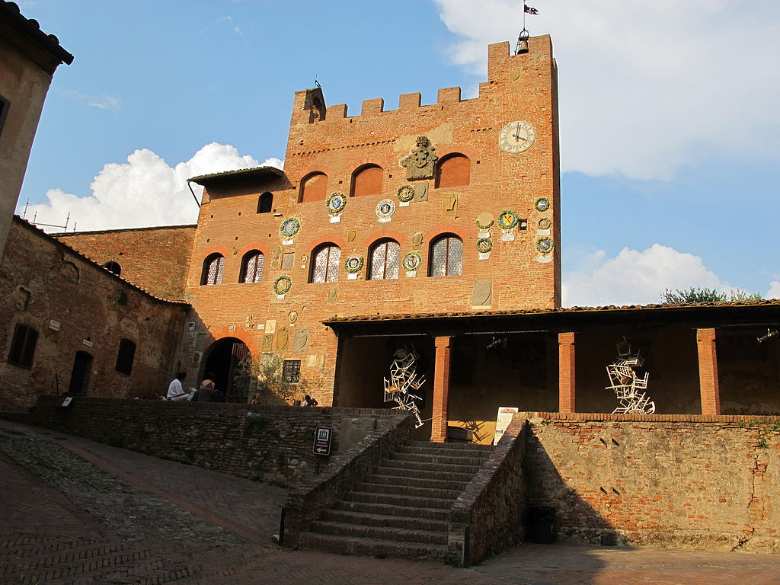 Your jaw will drop when you see Palazzo Pretorio (1117-1164) and its façade, which boasts numerous emblems and crests in marble and precious stone, along with important examples of Della Robbia ceramics. Moreover, the Palazzo hosts numerous theatrical performances and exhibitions all year long.
Getting back to the famous 14th century Tuscan writer, you should visit the Boccaccio's house museum located right in the street that takes its name from him. Boccaccio is believed to be born here (in 1313) and this house is where he spent most of his life until the end.
Today in the museum, you can view furniture, decorations and explanatory panels that document the master's life and work. One of the museum's most noteworthy sections is the library, a treasure trove of illustrated editions of the Decameron.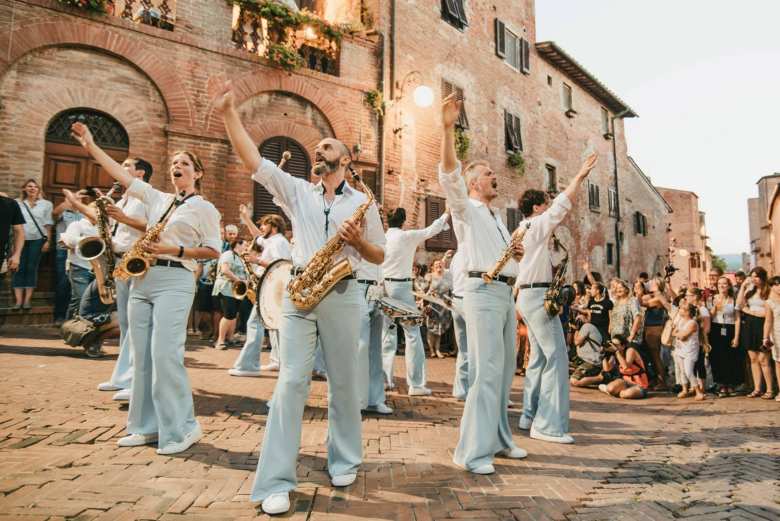 Within the historic center of Certaldo Alto, you'll find the Church of Saints Michael and Jacob, home to Giovanni Boccaccio's remains. There is also a marble bust depicting him, a work by sculptor Giovan Francesco Rustici.
If you're lucky enough to be in Certaldo in July, you'll take part in a special event: the Mercantia is a street arts festival that livens up the streets with performances that make a big impression and cover every corner of Certaldo.
You might also be interested in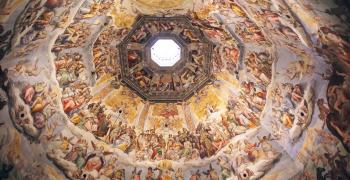 Learn more
Art and Culture
Tuscany is the cradle of the Renaissance and known all over the world for its immense artistic and cultural heritage.
continue...