Fruit, vegetables and desserts
Certaldo onion
Symbol of the Tuscan town of Certaldo
Category
Fruit, vegetables and desserts
Cited in Boccaccio's Decameron, Cipolla di Certaldo is closely linked to the image of the land around Certaldo and has a special meaning for the inhabitants – indeed in the rivalry between townships that are a feature of this region, the people of Certaldo are dubbed "cipolloni" or big onions.
There are two main types of onion which differ according to the season of production: the statina, harvested in summer, which is light violet in colour, juicy and relatively sweet, and the vernina, harvested in autumn, dark red in colour, slight squashed at top with a typically pungent flavour.
The onion appears on the town's municipal coat of arms which depicts a white and red split shield surmounted by an onion on a white background with the motto Per natura sono forte e dolce ancora / e piaccio a chi sta e a chi lavora (By nature I am yet strong and sweet / I please those who stay and work). This probably dates back as far back as the times of the Counts Alberti who dominated the area in the 12th century.
But the most famous citation is in the work by Giovanni Boccaccio, who was born in Certaldo, who mentions the local onions in book VI of the Decameron.
The area of production is prevalently in the municipal territory of Certaldo, with some overspill into the nearby municipalties of Montespertoli, Barberino Val d'Elsa, San Gimignano, Gambassi Terme and Castelfiorentino.
Cooking enthusiasts can obtain some basic recipes for onions at local events or in specialist publications, showing how very versatile this vegetable is. In addition to conserves to enjoy with cheeses, the most classic recipe is to sauté the onion in hot olive oil, pass it through a sieve, dilute it with stock and a couple of potatoes to make a cream to be flavoured with extra virgin olive oil and spread on lightly toasted slices of Tuscan bread.

Another local speciality is re-heated left-over boiled beef sautéed with a base of lots of onion and tomato and diluted with beef stock while cooking.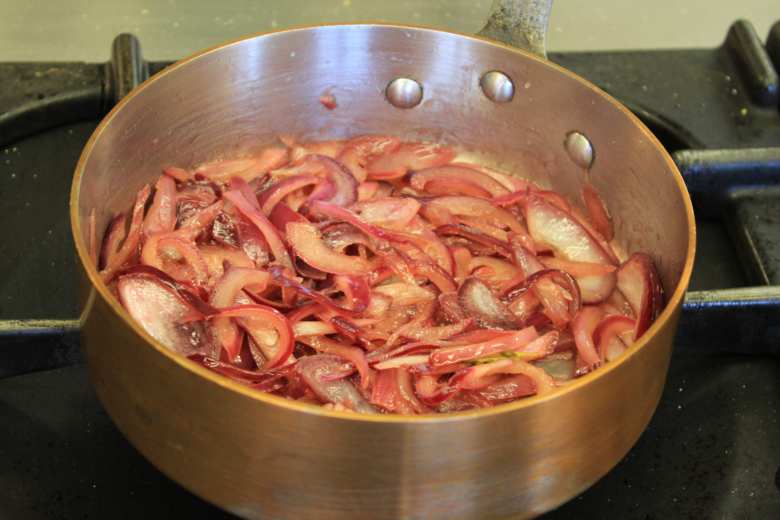 You might also be interested in