Buonconvento, one of the most beautiful villages of Italy
A gem cherishing centuries of history set in the Crete Senesi
If you are driving around Tuscany in the Val d'Orcia area, you might notice the walls of this small medieval town called Buonconvento, one of the most beautiful villages of Italy. Located where the rivers Arbia and Ombrone converge, it has been for centuries a stop for travelers along the Via Francigena. It is also part of the area known as Crete Senesi. The name "Buonconvento" comes from the Latin "bonus conventus" which means "happy, lucky place."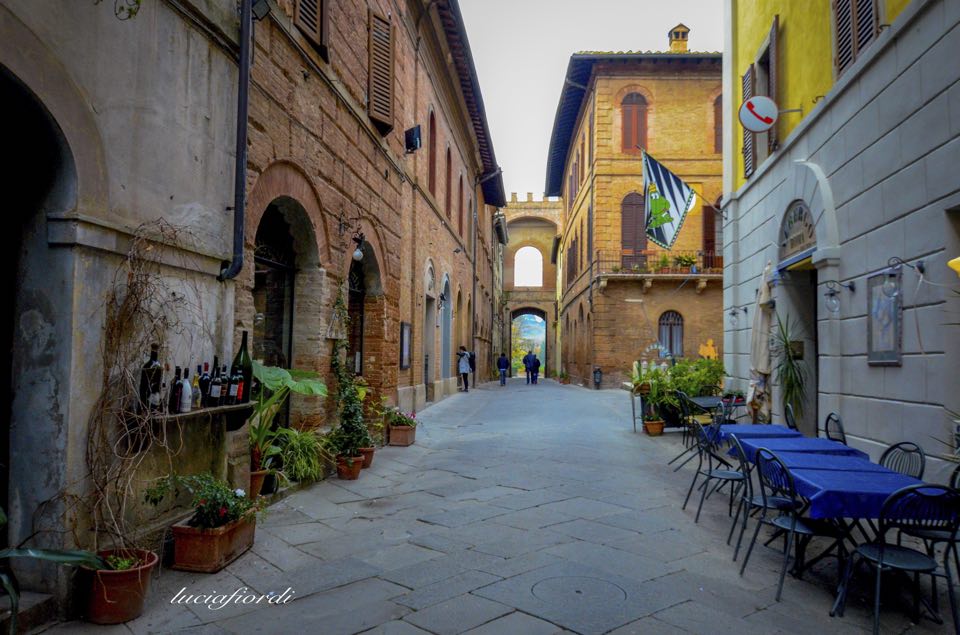 The name of the town was first mentioned around the year 1100 and then, thanks to its strategic position, it became an important centre for trade. The construction of the walls began in 1371 and ended 12 years later, in 1383. Buonconvento welcomes its visitors with an open, really enormous and heavy door made of wood with probably 8 inches in depth.
Inside Buonconvento you can feel time has never passed: you can see old historic buildings with the flags that represents the 4 districts of the village and even a place where horses used to be tethered. Don't miss the Museo della Val d'Arbia (Val d'Arbia Museum), where visitors find works of art by Sano di Pietro and Matteo di Giovanni. Other sites of interest in the town include the Museo di Arte Sacra (the Museum of Sacred Art), Palazzo Ricci, the church of San Pietro e Paolo (Saint Peter and Saint Paul) and the Oratorio di San Sebastiano (the Oratory of Saint Sebastian).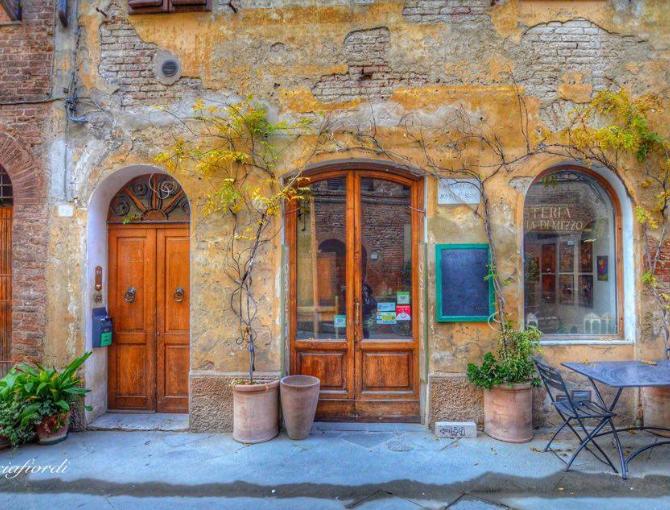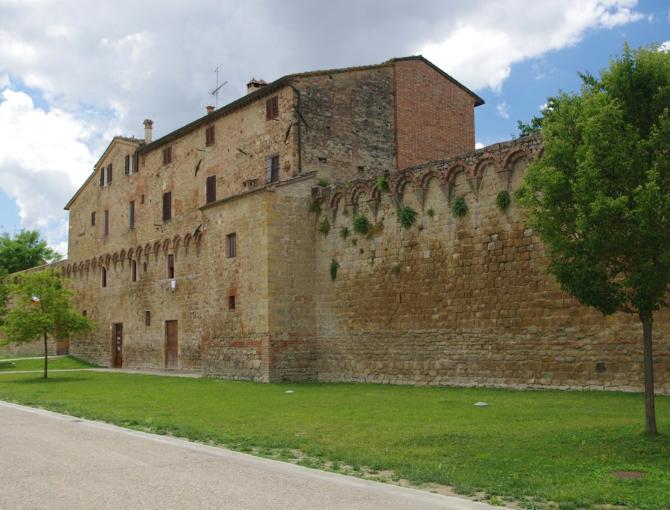 If you visit Buonconvento in September you can take part to the Sagra della Val d'Arbia, a special event that mixes music, art, sport and food.
This article was originally written by Serena Puosi.
You might also be interested in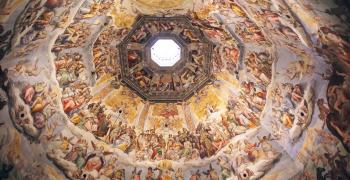 Learn more
Art and Culture
Tuscany is the cradle of Renaissance and it's famous all over the world for its huge artistic and cultural heritage, rewarded by the UNESCO that ...
Continue...