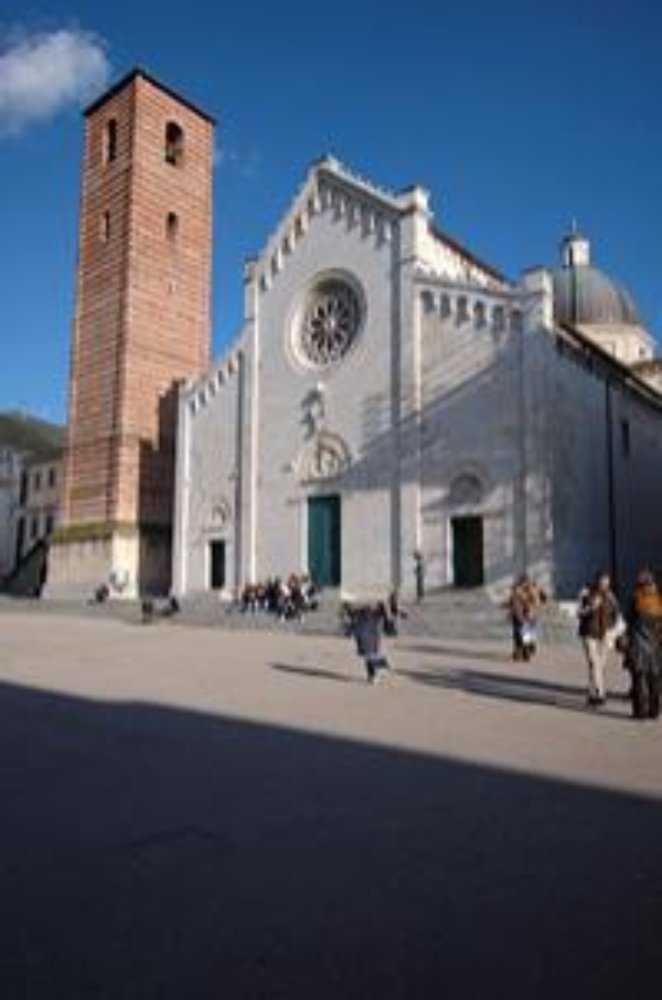 A stroll through Pietrasanta
Exploring the treasures of the Versilia area
Pietrasanta
was once the ancient capital of the Medici headquarters in
Versilia
. It was founded in 1255 by Guiscardo da Pietrasanta, the leader of
Lucca
. Today, it is the most important historical center in the area. Those who wish to come to Pietrasanta by bike, can get to the center thanks to the wonderful Viale Apua which links
Fiumetto,
near the town of
Marina di Pietrasanta
to
Pietrasanta
itself. We recommend that those coming from
Forte di Marmi
take Via XX Settembre until they reach the highway overpass. By turning right on Via degli Olmi, you will quickly reach the Viale Apua bicycle trail. Once you arrive in Via Oberdan, you can keep to your right and explore Via Mazzini on foot.
This area is great for shopping and history-lovers can catch a glimpse of the birth-place of Father Eugenio Barsanti, who invented the internal combustion engine, together with Felice Matteucci. Via Mazzini leads to the beautiful Piazza del Duomo, where you can see the Duomo di San Martino (XIV century), the Baptistery (XVI century), the church of Sant'Agostino (XIV century), the Historical Archives (Palazzo Moroni) and the ex-convent which now hosts the Luigi Russo Cultural Center and the Municipal Library (here, you can find beautiful frescos in what used to be the cloister). The Brick Bell Tower, built at the end of the 1500s, is also noteworthy. All around the square, you'll see the remains of the city's ancient fortress walls. In the piazza, you'll also find the 'Torre delle Ore' (XVI century) and a statue of Leopoldo II, Grand Duke of Tuscany.

As you meander about the historical center, enjoying the atmosphere of these old-time streets, you'll find characteristic marble shops which are currently a point of reference for Italian and foreign artists. Mountain-bike riders who are up for a challenge may want to continue upwards until they reach the top of the hills behind Pietrasanta to catch a glimpse of the entire Versilia area. Just continue up past
Piazza dello Statuto
, through the hospital district and continue going uphill until you reach
Capriglia
and
Capezzano Monte
(m. 400 slope). These breath-taking hamlets are completely nestled amidst olive groves.
Source: Versilia Tourist Information Office
You might also be interested in