A ray of light in the Dome of Florence
When the summer solstice comes, something truly amazing happens in the Dome of Florence!
Every year, around the summer solstice (June 21), something truly amazing happens in Florence! Its Cathedral provides in fact an extraordinary (and curious) spectacle: a ray of light passes through an opening in the dome measuring about 5 cm and placed 90 meters high, falling on the floor of the Cappella della Croce (the Chapel of the Cross), the chapel on the left side of the altar. The exact spot where it strikes on the summer solstice is marked by a circle of marble. Visitors witness the apparition of a spotlight, moving across the floor, till it comes over the marble disk.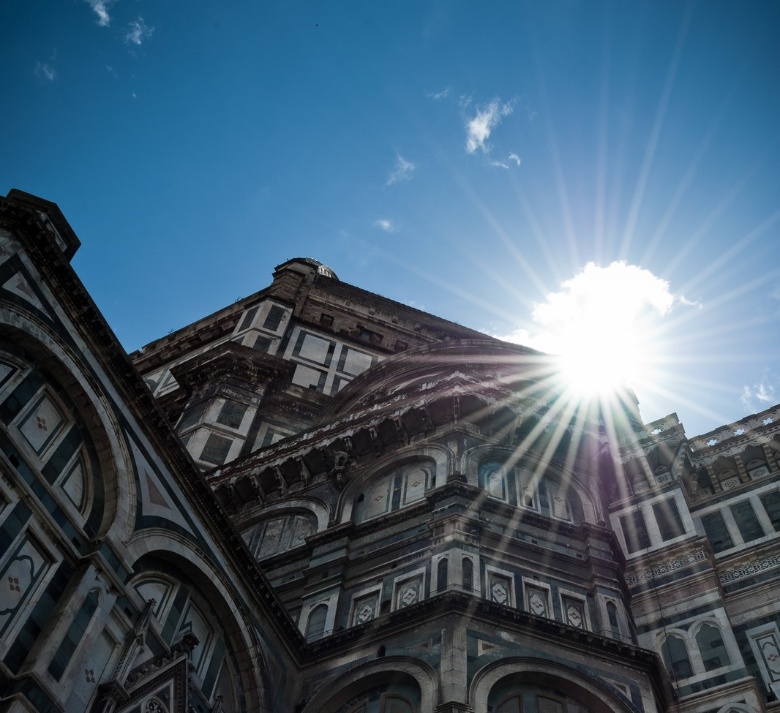 The hole is a sort of "trap for the sun" and is called gnomon ("gnomone" in Italian). It dates back to the fifteenth century and probably started to be used in 1475, as written on some documents found in the archive of the Opera of Santa Maria del Fiore. It was found that Paolo Dal Pozzo Toscanelli, considered to be the highest authority in terms of mathematics at that time, designed it to measure the position of the sun in the sky. It was then restored by a Jesuit priest named Leonardo Ximenes in 1754.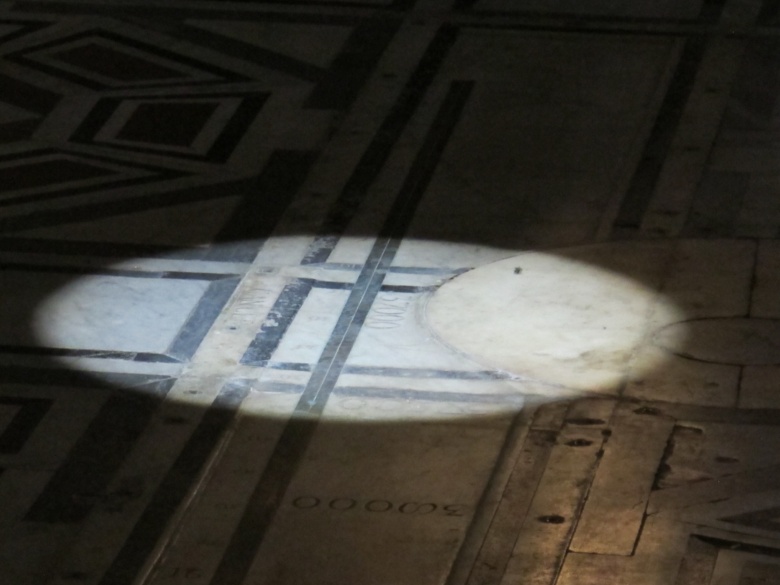 It's possible to observe the passage of the ray of sun on June 8, 12, 20 and 25, between 12.30 - 1.30 pm.
You can find here some info about this event, usually organized even when the sky is overcast and with free entrance but reservation is recommended.
You might also be interested in