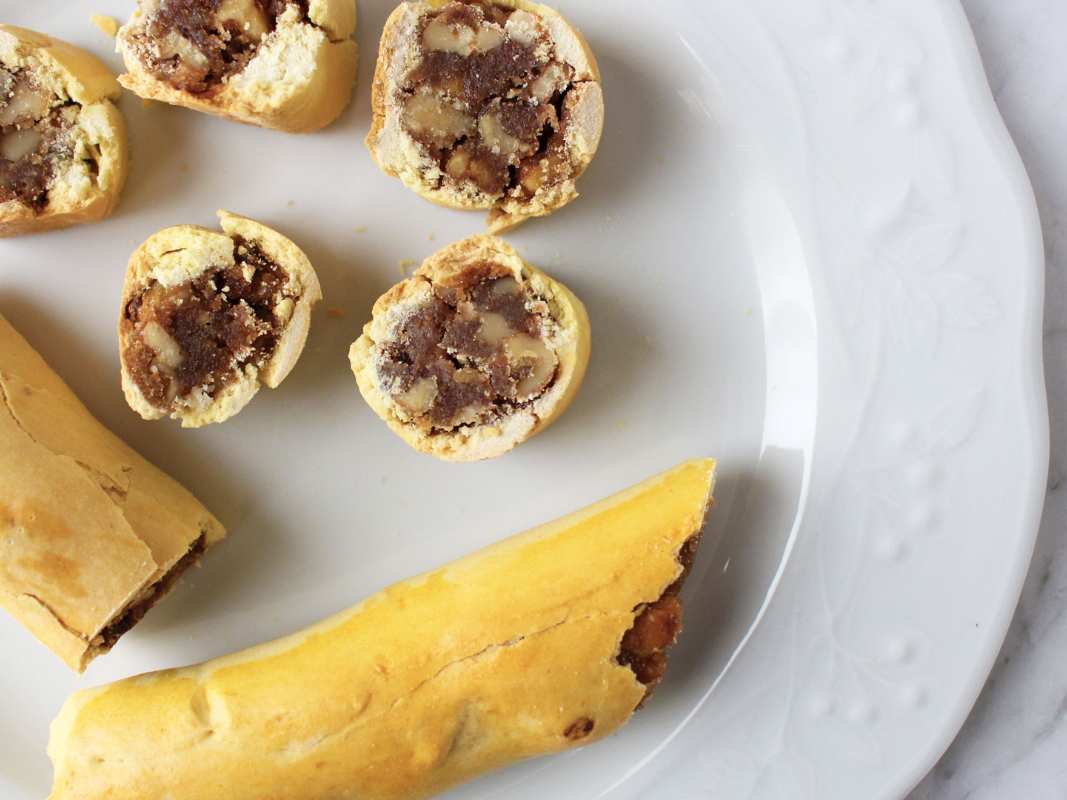 Photo ©Sfratto di Pitigliano
Desserts
Sfratto di Pitigliano
My homemade sfratti di Pitigliano are a little smaller than the ones you'll find on sale in Pitigliano and Sorano in Tuscany's south, but they're just as delicious… if not better!
Sfratti are long baton-shaped biscuits made from shortcrust pastry and perfumed with orange zest and white wine. Inside is a tube of chewy toffee made from honey and walnuts with a hint of nutmeg. With its warm and comforting spices, it's no surprise this biscuit is traditionally prepared at Christmas, but in Pitigliano, it's also tied to another local legend.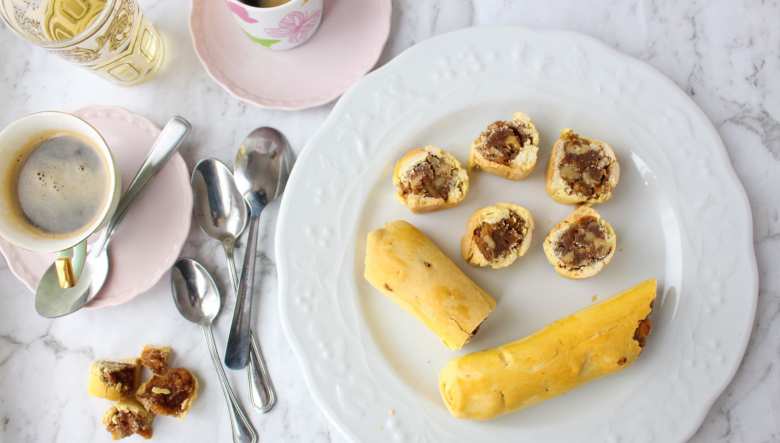 In the 16th century, Pitigliano was home to a thriving Jewish community. In fact, the town continues to go by its fascinating nickname, Piccola Gerusalemme or Little Jerusalem.
When harsh Papal bulls forced the city's Jewish residents into a ghetto, a curfew was introduced. Each day at dusk, the count's soldiers would knock on every door to remind the residents to stay inside. The batons they used are said to have been the inspiration for these biscuits, a way for the Jewish community to sweeten what was not such a sweet law.
Today, you can stroll through Pitigliano's flower-filled alleys and tiny streets, where you'll find what's left of its Jewish ghetto. It's now part of a museum on Jewish culture, but there's also a tiny little bakery that still prepares these delicious sweets.
If Pitigliano's too far away, you can try your hand at making them at home. They're a little bit fiddly and time consuming, but the end result is more than worth it!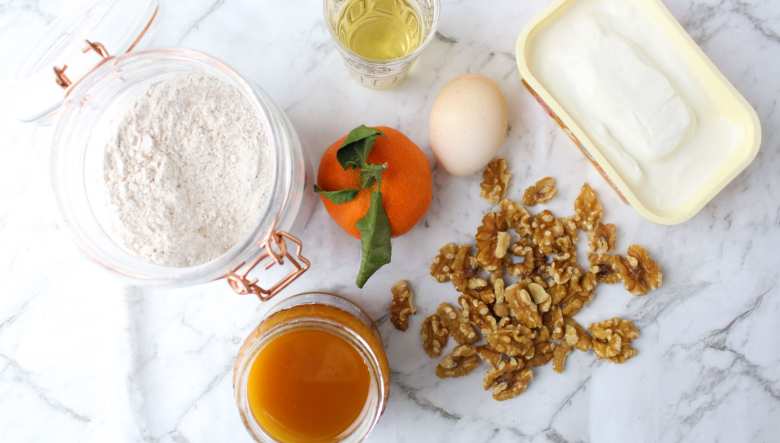 For the pastry
125g of plain flour
1 egg
Zest of 1 orange
¼ cup sweet white wine
80g butter
For the filling
150g honey
150 g walnuts
½ teaspoon fresh grated nutmeg
1 egg yolk, extra, for brushing
Combine all the ingredients for the pastry in the bowl of an electric mixer. Beat on medium until the mixture comes together to form a smooth and soft dough. Set aside while you prepare the filling.
In a small saucepan, melt the honey over a very low heat. Add the walnuts and nutmeg and continue cooking, stirring occasionally, until the honey becomes a deep caramel colour. Be careful not to burn it! Remove from the heat and leave to cool slightly.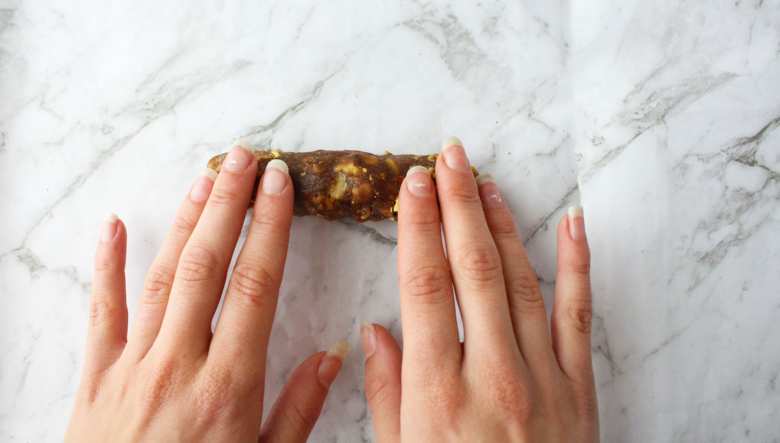 Spread some oil on your work surface or a large baking tray. Pour the honey mixture out and work it carefully with wet hands to get a long 3cm-thick stick. Set aside to cool and harden.
Preheat the oven to 180°C.
Roll the pastry out on a lightly floured surface to form a rectangle roughly 8cm wide and 20cm long. Place the honey stick in the middle and roll the dough around it to enclose. It should look like a giant pig in a blanket!
Brush the sfratto with the egg yolk and place on a baking tray lined with baking paper. Bake for 25 minutes or until golden. Remove from oven and cool completely, then slice into rounds and serve with a glass of port or marsala wine.
You might also be interested in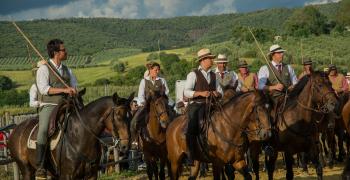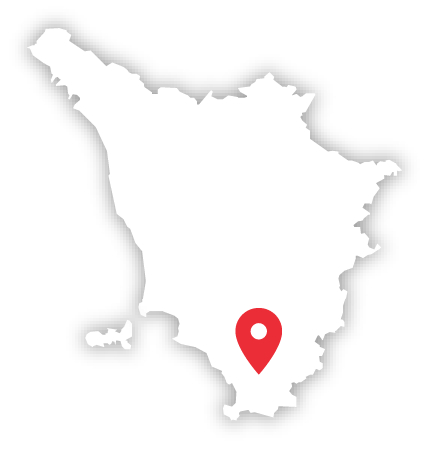 Learn more
Southern Maremma
Southern Maremma is a wild land, where the most unspoilt nature reigns supreme, made up of Mediterranean scrub that inebriates with its various
continue...