Places of worship
Pisa Baptistery
The magnificent monument in Piazza del Duomo (or Piazza dei Miracoli) in Pisa
The Baptistery is one of the four buildings that form Piazza dei Miracoli, together with the Leaning Tower, the Cathedral of Santa Maria Assunta and the Camposanto Monumentale.
The construction of the larger Baptistery in Italy was made in 1153 by Diotisalvi, the designer of the Church of Santo Sepolcro. The works went on after a pause in 1278, as attested by an inscription between two pilasters inside the building. There is no definite information about the different construction phases and the building methods used to give the Baptistery its current appearance.
The ring of arches crowning the edifice is decorated with heads and sculptures attributed to Nicola and Giovanni Pisano. At the centre of the monument there is a beautiful baptismal font. Near the altar stands the 1260 pulpit by Nicola Pisano.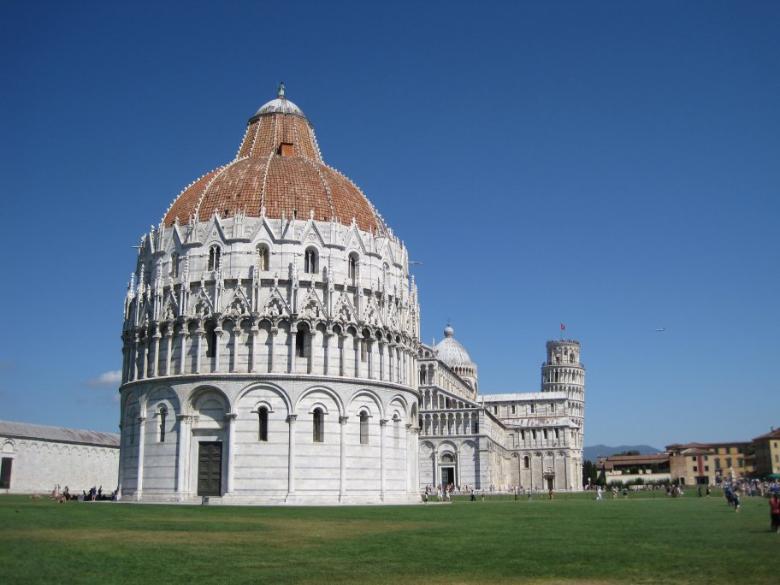 The interior, very simple and without decorations, has an exceptional acoustics. Here was baptized Galieo Galilei in 1564.
Pisa
Experience the city of miracles, packed with maritime history and traditions
Pisa and its Piazza dei Miracoli have always been a fundamental stop on any trip to Tuscany. Despite the overwhelming presence of tourists from all over the world, who sometimes seem to have arrived here for the sole purpose of pretending to hold up the Leaning Tower – this sacred place still emits a timeless, evocative and powerful beauty. ...
Morekeyboard_backspace
You might also be interested in