account_balanceMuseums
Museum of Human Anatomy in Pisa
Anatomic models of the principal systems and apparatuses of the human body, as well as an important archeological collection
The history of the Museum of Human Anatomy in Pisa dates back several centuries prior to its inauguration in the 1800s. The idea to create an anatomy cabinet – as it was once known as – was surely influenced by the fact that the city was one of the first, as a university centre, to open an anatomy school on the orders of the forward-thinking Cosimo I de' Medici.
With the aim of collecting useful materials for studying the human body, the museum brings together 3,400 pieces of extremely accurate anatomic models made for educational and scientific purposes. These include skeletons of all sizes, embryology preparations and systems that illustrate the features of the heart and blood vessels. Something very interesting in the museum is the gallery of anatomic plates by Mascagni, an important and priceless collection that includes detailed, life-size illustrations of the various systems and apparatuses of our bodies.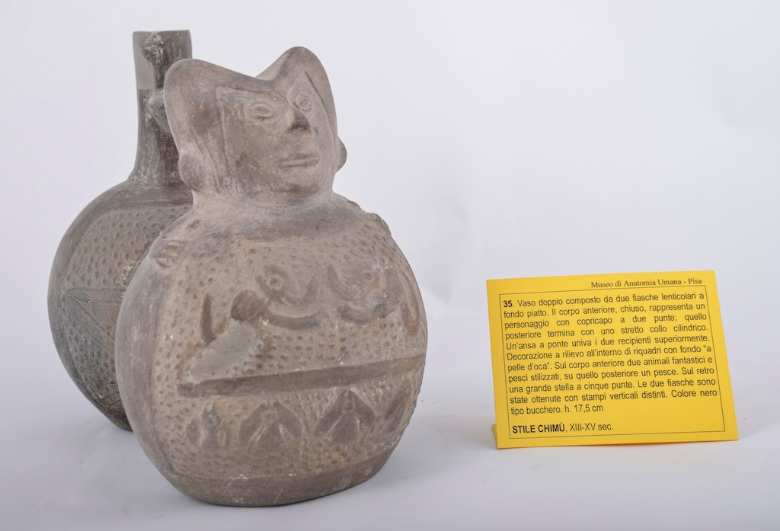 It's worth mentioning the two sections that house archeological artefacts, discovered primarily in the 1800s. Here, you can see grave goods from Pre-Colombian civilizations, fabrics, vases and various utensils, as well as mummies, one of which is Egyptian, some equipped with sarcophagi and discovered together with other objects during expeditions. The museum also has remains of ancient plant life collected during the same explorations.
Info: mau.sma.unipi.it
Pisa
Travel to the city of the leaning tower, a UNESCO heritage site
Pisa and its uniquely beautiful Piazza dei Miracoli, a UNESCO World Heritage site since 1987, have always been a fundamental stop on any holiday in Tuscany. Millions of people come here from every corner of the world every year to try, with the help of perspective, to keep the leaning tower standing. ...
Morekeyboard_backspace