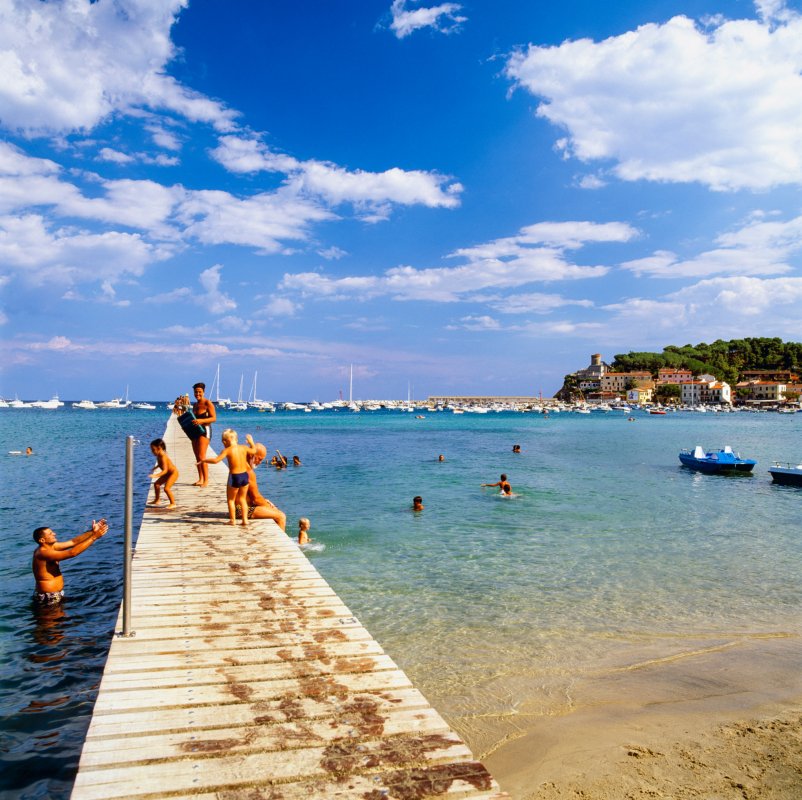 Summer
From the crystal clear water of the seaside to the highest peaks
Summer is the right season to choose among the copious blueflag beaches in Tuscany. From Livorno to Talamone, passing through the most popular beaches of Viareggio, Forte dei Marmi, Cecina and Alberese, arriving to Maremma and Argentario National Parks, you can find what really fits you best for a perfect seaside vacation!
It's a big natural heritage: a coast quite 330 kilometers long, plus seven fabulous islands belonging to the Tuscan Arcipelago.
The large landscape variety includes long and sandy beaches as well as picturesque little coves stroked by crystal clear water. Relax, amusement and sport in well organized and equipped beaches with ultra-modern facilities.
Who's looking for some freshness and loves immaculate nature, mountains can offer the ideal locations for trekking and open air activities for the entire family and even the good food lovers: from Garfagnana to Amiata you can taste thousands of fine dishes.
Hills and countryside offer landscapes that have no equal in the rest of the world: from Val d'Orcia to Maremma and the cities of Tuff with the amazing Vie Cave and the dandelions of Colline Metallifere and Val di Cecina, from Chianti to Valdichiana, it's all a spectacular view made of vineyards and olive trees.