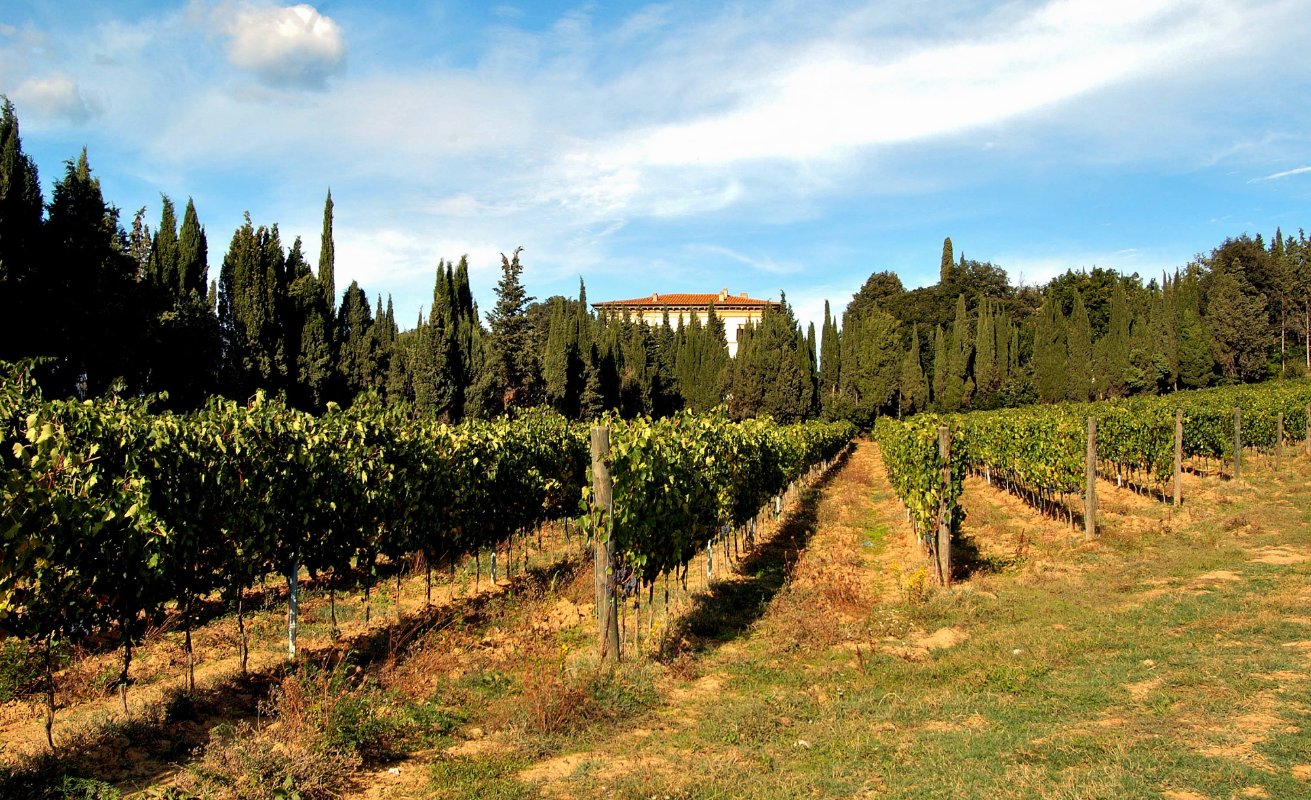 Visit Tuscany's Taste Museums
Learn more about DOC wines, truffles and local products
Tuscany
has perfumes and tastes all its own—every corner has something tasty to offer visitors, from the
"frizzante" perfumes of its wines
to the luxurious scent of its truffles.
Good cooking
is right at home here thanks to
genuine and unique products
envied the world over. It comes as no surprise that these special products have very own museums of their own. The main ingredient is tradition, which allows us to taste and enjoy the dishes of the past. But it's not just time-honored products that bring us closer to tradition; it's also the story of the trades with their tools and utensils that tell the story of the area's farming past.
The
Sienese countryside
is a beautiful area where gently rolling hills give way to colorful vineyards, fields rough with clay markings and thick with woods. It is a landscape with many flavors. To learn more about the area's top DOC wines, visit the
Museo del Chianti (Castellina in Chianti)
, the Museo del Vino Vernaccia (San Gimignano) and the Museo della vite e del vino [Museum of vines and wines] (Roccastrada). For a full immersion into the area's history, visit the old grainary in San Gimignano the Museo della Comunità di Montalcino e del Brunello (Museum of the Community of Montalcino and Brunello) and Museo della Grancia (fortified winery) in Rapolano Terme. The
Museo del Tartufo in San Giovanni D'Asso
celebrates it most precious local product,
the truffle
.
The
Lucca area
is home to an
Ethnographic exhibition on local farmers
in Capannori and a museum dedicated to the
Chestnut museum in Pescaglia
The
Florentine countryside
boasts a number of interesting museums, such as the Museo del fiasco toscano [Tuscan straw-covered bottle] in Montelupo Fiorentino, the
Museo della Vite e del Vino della Valle di Sieve [Museum of Vines and Wines of the Sieve Valley] (Rufina)
and the
Museo del vino (Montespertoli).
Last but certainly not least, we find the Museo del Vino di Cinignano and the
Museo della vite e del vino di Scansano (Museum of Scansano Wines and Vines)
, both in
Maremma
; the Museum of Wines and Vines in Carmignano; and the
Museo Sensoriale Multimediale del Vino di Bolgheri e della Costa Toscana
in Castagneto Carducci.
You might also be interested in