From Pontormo to Indro Montanelli: artists and intellectuals from the Empolese Valdelsa and Montalbano area
6 prominent figures from the land of genius in the heart of Tuscany
The Empolese Valdelsa and Montalbano area is famous for being the birthplace of both Renasissance genius, Leonardo da Vinci, and Giovanni Boccaccio, father of Italian literature.
However, not everybody knows that many other artists, intellectuals, scientists and musicians were born between Firenze and Pisa, and got their inspiration right from this land that can be defined a land of genius in the heart of Tuscany.
We invite you to discover their homes and stories.
Pontormo, pioneer of Mannerism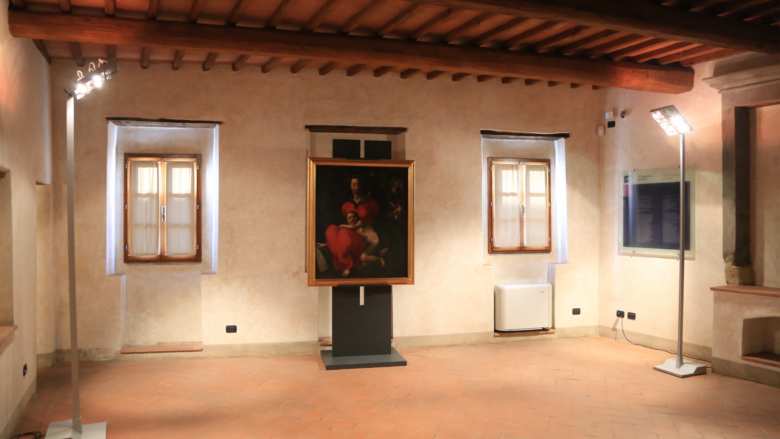 One of the prominent personalities of the Renaissance, Jacopo Carucci, known as Pontormo, was born just outside the centre of Empoli, in Pontorme.

Today, his birthplace is a museum that's open to the public. Among the objects on display, there is a copy of his personal diary and a multimedia narration of his life. A short distance away, the church of San Michele exhibits two panels by the painter: Saint John the Evangelist and the Archangel Michael.
Giovanni Gonnelli, the blind sculptor from Gambassi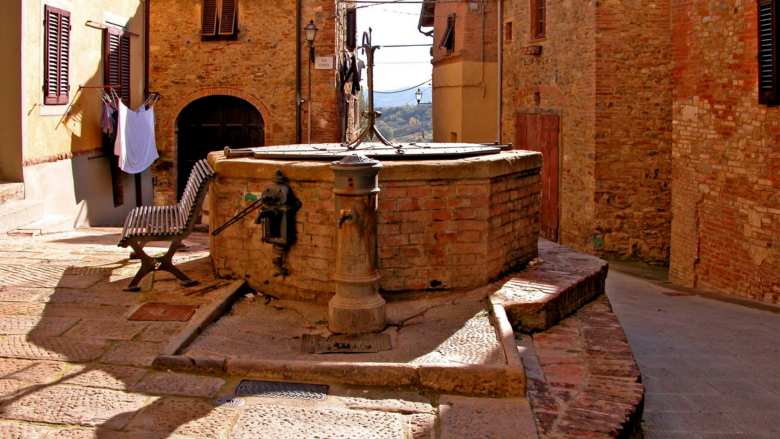 Sculpture was the favourite artistic outlet of Giovanni Gonnelli, a blind man from Gambassi. Born in Gambassi Terme, he became a great sculptor, but lost his sight at 37. This tragic event didn't stop his creativity however, he continued to shape his forms with terracotta and became famous as the blind man from Gambassi.
It's said that Cardinal Pallotta saw Gonnelli while creating from memory a bust of his young love, Elisabetta Sesti, and was so surprised by the result that he wrote, "Giovan, ch'è cieco e Lisabetta amò, Scolpì nell'Idea che amor formò" (Giovanni, who is blind and loved Lisabetta, sculpted on the idea that his love created).
In the local Museo del vetro MUVE (Glass Museum) in Gambassi Terme, visitors can admire one of his works, a portrait of Francesco Chiarenti.
Cosimo Ridolfi and the first Agricultural School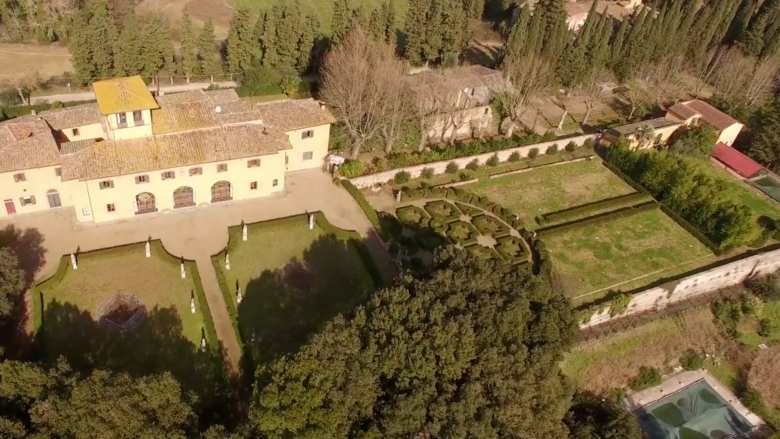 Artist, scientist and most of all agronomist, Cosimo Ridolfi used to live in Villa di Meleto, in Castelfiorentino.
It was here in this Villa that Ridolfi founded an innovative Agricultural School, the first in Italy, and experimented with a new irrigation system called a spina. The same original system is still in use in the villa, now transformed into a modern farm.
Ferruccio Busoni, master of the piano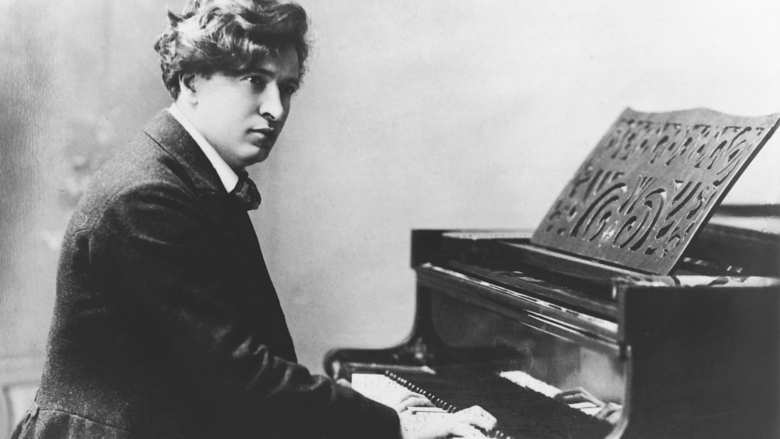 One of the greatest Italian pianists of all times, Ferruccio Busoni was born in Empoli. His house in piazza della Vittoria is now a museum, featuring scores, operas, librettos and the piano on which he practised.
His house also hosts the Centro di Studi Musicali Ferruccio Busoni (Center for Busonian Studies), where an important classical music festival is organised every year.
Amedeo Bassi, a powerful voice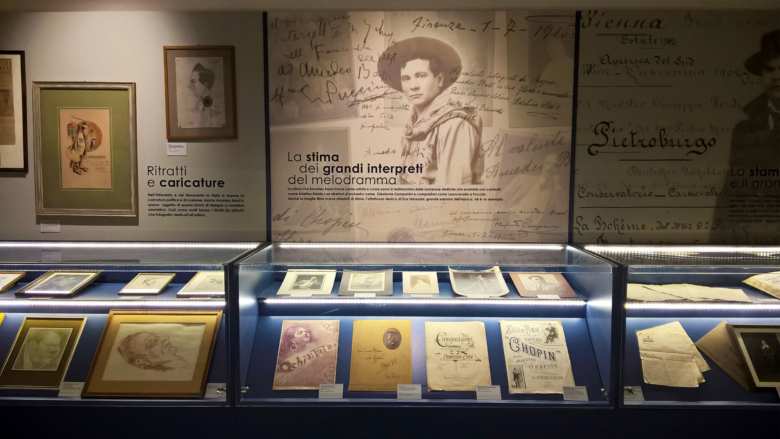 At the same time as Ferruccio Busoni, Amedeo Bassi was another genius of Italian music. He was born in Montespertoli and soon became one of the greatest tenors in the period from the end of the 19th to the beginning of the 20th century.
A museum dedicated to the artist has been set in one of his family homes in Montespertoli. Every summer, the Amedeo Bassi Festival is held.
Indro Montanelli and modern journalism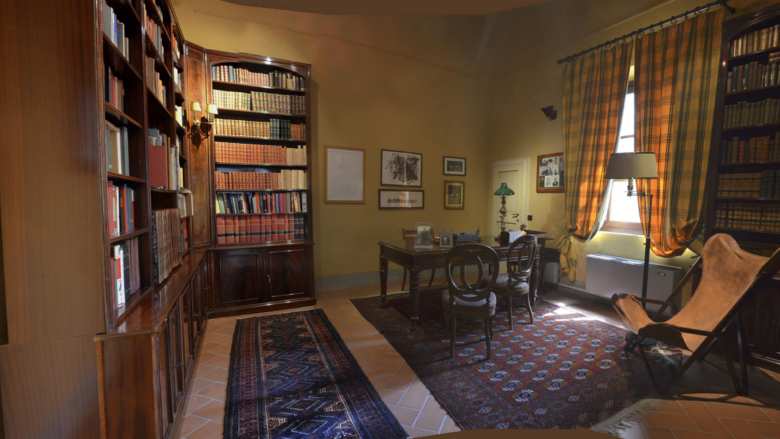 He was one of the greatest Italian journalists of the 20th century and wrote important books on the history of Italy: Indro Montanelli travelled a lot, but he was always attached to his hometown, Fucecchio.
Palazzo della Volta, where he was born, now houses the Fondazione Montanelli Bassi. In this building, you can visit the "Montanelli rooms": the journalist's studios from both Milan and Rome were re-built here according to their original layout.
You might also be interested in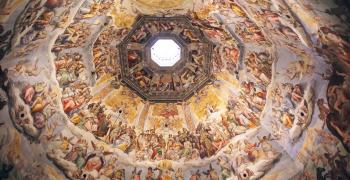 Learn more
Art and Culture
Tuscany is the cradle of the Renaissance and known all over the world for its immense artistic and cultural heritage.
continue...