5 Things to See with Children in Val di Cornia
On a trip with school or family: museums and attractions not to be missed
On the Etruscan Coast, across from the Isle of Elba, the parks of Val di Cornia tell the millennia-old story of a landscape where the ruins of the Etruscan city of Populonia and its evidence of metalworking intertwine with majestic coastland and Mediterranean scrub.
The historical-geographical heritage of Val di Cornia makes it a valid educational tool for children on a day out with the school or the family. The parks are true outdoor laboratories in which you can take and touch history with your hands. Moreover, they offer resting places and picnic areas, ample parking and well-equipped beaches: basic requirements for the youngest.
You might also be interested in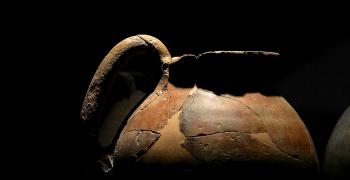 trip_origin
Learn more
Etruscans
Mistery, history and arts: exploring Tuscany in the footsteps of the Etruscans means getting in touch with an ancient, fascinating and enigmatic
continue...