Touring Riparbella's architectural highlights, from the 12th century to today
Buildings, memory and contemporary moves
Welcome to tuff country: Riparbella, on the southern slopes of the Pisan hills, likely takes its name from the whitewashed sandy land where it originally took shape, Ripa Albella (Ripa Bianca). Set against said land, you'll find numerous architectural treasures spanning the centuries, with these top picks taking precedence.
The ruins of the Strido castle
Start with the remains of the 12th century castle of Strido, at the source of the Sterza stream. Its name can be traced to Pisan lords who were notorious for their ruthless protection of the road leading into the Val di Cecina from the Sterza source, via Miemo and Canneto. What was once a structure associated with intimidation softened significantly, as it later became a farm of the Pisa seminary. The old castle has long since fallen into ruin, but its remains inspire reflection about area conflict through the centuries.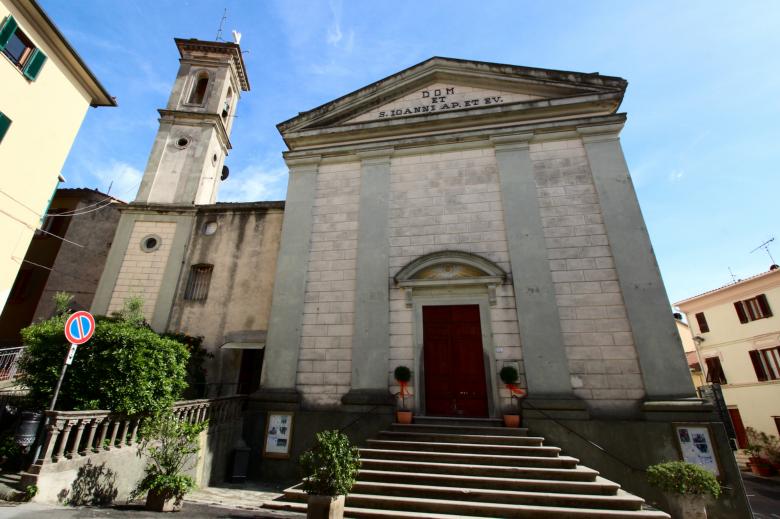 Fast forward to the 19th century to arrive at the Church of San Giovanni Evangelista. Built between 1841 and 1845 atop an existing church—the original belltower of which still stands—its understated look belies the many battles it's endured, including earthquake damage in 1846 and a canon shot in 1944. Having undergone an elaborate restoration in 1973, its interior shines a light on Tuscan art of the 20th century. The standout feature is the frescoed apse, carried out in 1955 by Stefano Ghezzani and depicting the Last Supper and Christ in glory. Also worth noting: if you're here in December, the deconsecrated oratory of Santissima Annunziata, which is connected to the church, hosts a charming "Presepe" (nativity scene) with electronically powered movements.
Bio wine, bold architectural choices
Wine aficionados should venture to the hills to check out Cantina La Regola, where the blending goes well beyond grapes: past and present, architecture and landscape all fuse seamlessly in this contemporary space, which was inaugurated in just 2016. Stefano Tonelli's frescoed walls in the main cellar take inspiration from Etruscan and cosmic designs, and a commitment to eco-sustainability colors everything, including the simple exterior. Notably, the space is used for art exhibitions and cultural initiatives—another addition to the long list of reasons to visit.
You might also be interested in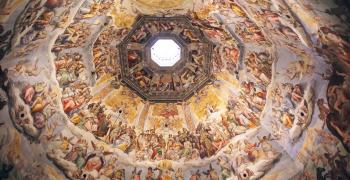 Learn more
Art and Culture
Tuscany is the cradle of Renaissance and it's famous all over the world for its huge artistic and cultural heritage, rewarded by the UNESCO that ...
Continue...