The (green) city walls of Lucca
Lucca's city walls form a perfect ring around the city and are a wonderful green space and an exceptional panoramic point.
Lucca boasts something unique and incomparable: perfectly preserved city walls and a park in which you can go for a run, relax, ride a bike, meet friends and breathe. As if that were not enough, the two things go hand in hand together (and they celebrate their birthday this year, too!).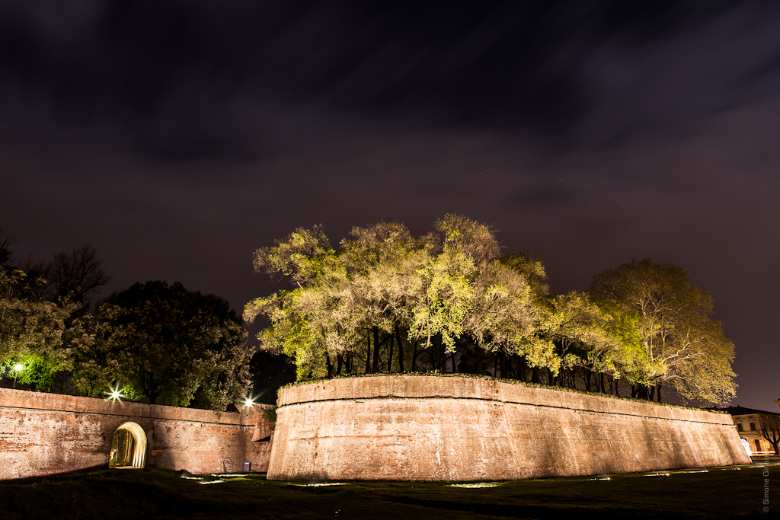 Lucca's city walls form a perfect ring around the city: 4 kilometres and 223 metres of imposing embankments planted with trees, which also make this a wonderful green space, with centuries-old trees and ornamental species that change their colours with the seasons. The walls also provide an exceptional panoramic point, with the churches and towers of Lucca on one side and the Apuan Alps on the horizon.
The ring that we see today is the last one in a series. The first one was a traditional Roman square plan surrounding the city center, built around 200 BC. The second ring of walls dates back to 1100-1200, when city's perimeter was increased on 3 sides (and the walls lost their square shape); at this point, almost all the important buildings fell within the walls. With the third ring (1400-1500), which led to the expansion of the north-east side, all the main buildings were included. Building work on the fourth circle began in 1513 and took more than a century to complete as well as involving citizens, who were forcibly recruited!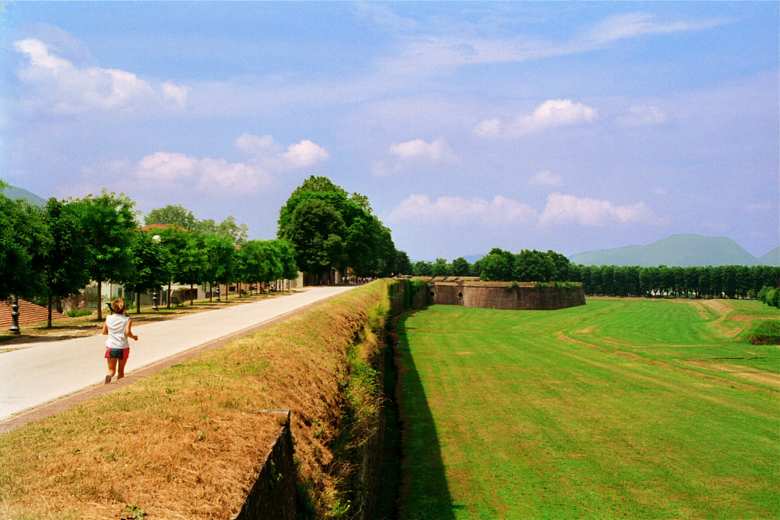 Over the centuries, however, the walls did not suffer any military attack and were never actually used for military purposes (they were useful, however, to save the city from the flood of the river Serchio in 1812!). They were demilitarized during the Napoleon era and used ever since as public gardens and walkways (thanks also to the presence of numerous trees, which were intended by the architect to consolidate the walls and to provide emergency storage of firewood in case of siege). A walk path is located on the entire upper part of the walls and it can be fully explored on foot, by bike or on skates. Along it there are several former military buildings, now used as bars or restaurants as well as points equipped with tables for eating, drinking water fountains, playgrounds for children and a botanical garden.
If you come to Lucca, be sure to do the full tour of the walls!
(To learn more about the walls of Lucca, with beautiful photographs, historical facs and an amazing "Mura-Lapse", look at this site: www.lemuraditutti.com )
Original article by Leila Firusbakht.
You might also be interested in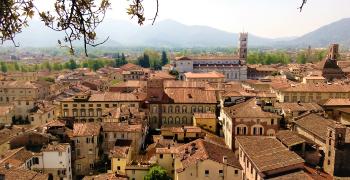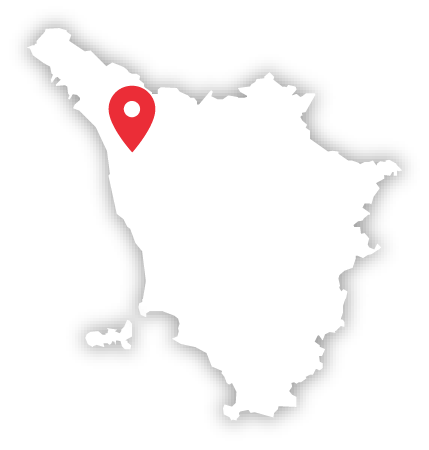 Learn more
Lucca Area
The Lucca Area boasts a landscape that's been shaped by the bends of the Serchio River and dotted with medieval towns.
continue...