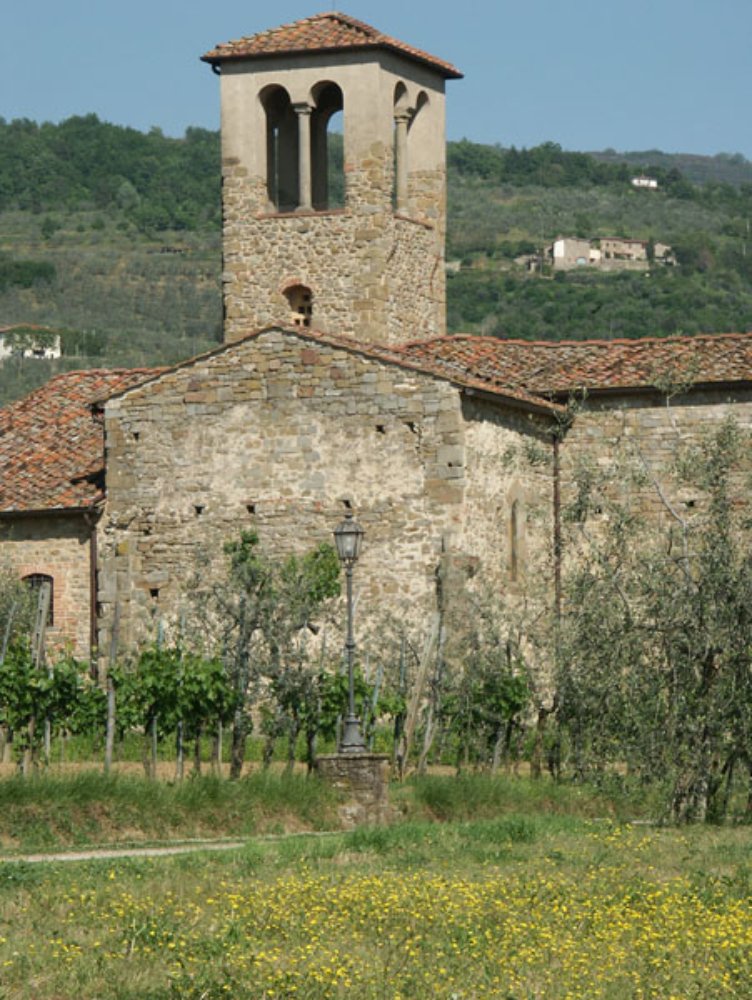 Parish churches along the Setteponti Road
An itinerary in Valdarno
Along the path of the current state road of the Setteponti, a location where you can admire some of the most impressive churches of Valdarno, which arose along this road to serve the villages distributed in the countryside. It offers important evidence of Romanesque architecture in the territory.

Coming from Florence, the first church encountered is the Parish Church of Santa Maria a Scò in Pian di Scò, documented in 1008 and constructed in phases, the last of which was carried out on the front, including the facade. Inside is a fragmentary fifteenth-century fresco depicting the Madonna and Child Enthroned, attributed to Paolo Schiavo.

The current Abbey of St. Salvatore at Soffena in Castelfranco di Sopra, dating back to 1392, has remarkable fifteenth-century frescoes inside, including the 'Annunciation' attributed to Scheggia, the brother of Masaccio, and a Madonna and Child with Saints Peter and Francis attributed to Paolo Schiavo.

Entering the Municipality of Loro Ciuffenna you can admire the Church of San Pietro a Gropina, the most important example of Romanesque architecture in Valdarno: dating back to 1016, it was erected on the ruins of two churches that already existed. Of particular interest not only for the monumentality of the building, but especially for the rich iconographic program that emerges from the decoration of the capitals, with symbolic phytomorphic elements. Those of the right nave, the oldest, have extraordinary fantastic motifs, while those of the left aisle, more complex, tell stories from the two testaments. Also nearby is the Pieve di San Giustino.

In the territory are other little Romanesque gems to discover. Pieve di Galatrona at Petrolo in Bucine, and now dedicated to St. John the Baptist, is a Romanesque church with early Christian origins. Notice, in addition to the tabernacle, the precious baptismal font by Giovanni della Robbia.

The Pieve di San Pancrazio in Cavriglia is characterized by a crypt with vaulted ceilings, divided into three small aisles by pillars on which stands the sanctuary. The presence of the external area of the crypt is asymetrical suggesting the possibility of ancient origins. In the apse are remains of a fresco of the Madonna and Child with Saints Lawrence and Pancrazio.
You might also be interested in
Valdarno
The Valdarno – Arezzo area is, as its name suggests, the valley crossed by the Arno River situated between Arezzo and the Florence area. This touristy area is filled with traditions, history and a significant industrial vivacity. ...
Scopri Valdarnokeyboard_backspace