Monte Brugiana and the Apuane traditions
Discovering this tuscan area on foot or on horseback
Monte Brugiana becomes immediately visible once you take the Massa exit. One can catch a glimpse of the mountain's unmistakable white marble that stands out against the dark green of its forest-covered slopes. A historic quarry, now closed, was the cause of this geological 'scar' which bears witness to the fact that this territory and its inhabitants have always engaged in working with marble.
From the ridges of Monte Brugiana, one can view the entire Alpine region, as well as the coast of Versilia, Portovenere and Palmaria. You'll also be able to spot the Tyrrhenian Sea with the islands of Gorgona, Elba and Capraia.
You might also be interested in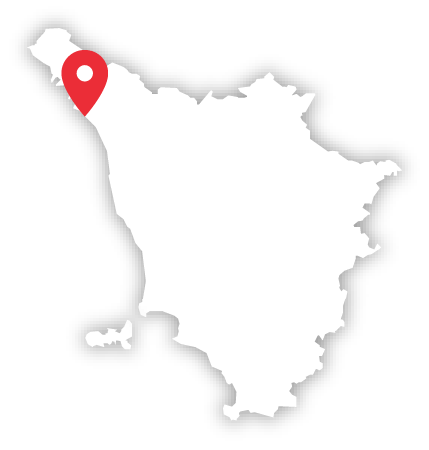 Learn more
Apuan Riviera
Sandy beaches not far from the slopes of the Apuan Alps and majestic marble mountains: this is the enchanting stretch of a coast perfect for endless
continue...