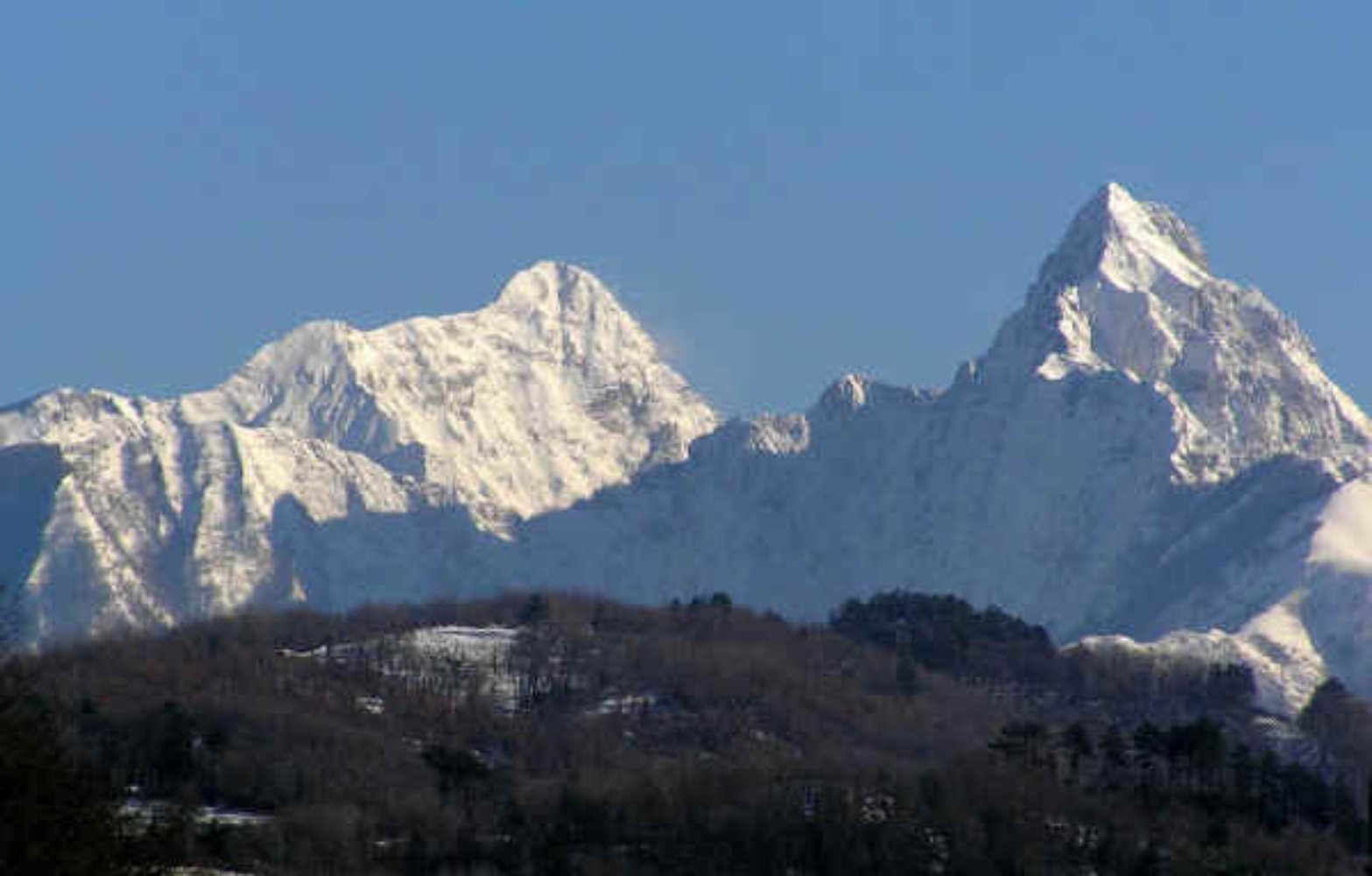 Monte Brugiana and the Apuane traditions
Discovering the area on foot or on horseback
Monte Brugiana becomes immediately visible once you take the Massa exit. One can catch a glimpse of the mountain's unmistakable patch of white marble that stands out against the dark green of its forest-covered slopes.

An ancient quarry, now closed, was the cause of this geological 'scar' which bears witness to the fact that this territory and its inhabitants have always engaged in working with marble. From the ridges of Monte Brugiana, one can view the entire Alpine region, as well as the coast of Versilia, Portovenere and Palmaria. You'll also be able to spot the Tyrrhenian Sea with the islands of Gorgona, Elba and Capraia.

This area is of great botanical interest, in the gullies of Brugiana you'll find a lot of Mediterranean style vegetation. Along the paths, you'll find trails made by people in search of chestnuts and mushrooms. One can still see the signs of the Second World War and the Gothic Line, which ran through these mountains. Mount Brugiana, bulwark of the partisan resistance, remained untouched by German troops. Today, the Parco della Resistenza recalls with war relics and marble plaques the sacrifices and heroic deeds performed by the inhabitants of Massa Carrara.

The Brugiana, with its 947 meters of altitude, is an excellent starting point for trekking on foot or on horseback. From its summit, thanks to lovely day trips, you can visit the abandoned quarry and the plateau of Vergheto (an alpine pastoral outpost that dates back to the year one thousand). Don't miss a visit to the town of Colonnata or the view of Monte Belvedere's beautiful scenery. In the prairies of Campaccio, you'll often see families of moufflon.
You might also be interested in
Riviera Apuana
Sandy beaches not far from the slopes of the Apuan Alps and majestic marble mountains: this is the enchanting stretch of a coast perfect for endless days of relaxing at the seaside and incredible excursions in the hills. ...
Scopri Riviera Apuanakeyboard_backspace