Livorno: the seafront's elegant palaces and breathtaking views
Some of Livorno's most interesting architectural spots
From the Medici heart of the city to the cliffs of the Romito, the seafront walkway in Livorno curves along a path dotted with intriguing architecture.

The 19th century promenade, today called viale Italia, follows the sea and runs parrallel to fields and the surrounding landscape. It's one of Livorno's historical paths that incorporates majestic palazzos as well as bathing spots dating from the XIX century. For example, the Scoglio della Regina (Queen's Cliffs) was favoured by the Queen of Etruria, Maria Luisa di Borbone, the Pancaldi (1846) were given the nickname of "Royal Bathroom" for the wide presence of royalty especially the Savoia princes, and the Acquaviva (1840) which has always been destination for cultured and elite tourists.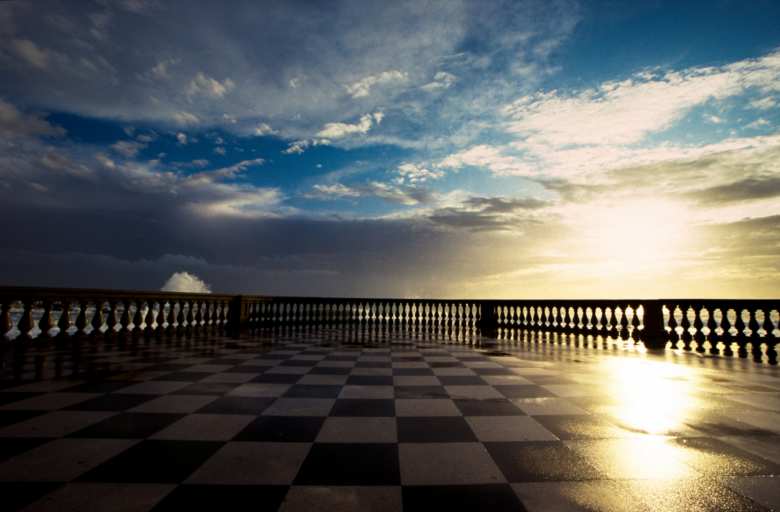 The striking Terrazza Mascagni looks over the sea, an elegant example of architecture that gives a wide panorama of the sea and the islands of the Tuscan Archipelago. Dating back to the 1920s it has recently been restored, together with the entire section that surrounds it, where a bandstand has been rebuilt following the original model. In the same area is the 20th century complex of the D. Cestoni Town Acquarium, exhibition and research centre for Mediterranean marine flora and fauna that today undertakes important restoration and extension works.
Opposite the entrance to the Bagni Pancaldi in Piazza Modigliani is Neptune's Fountain, donated to the Council by Giuseppe Valiperti in 1934 it has been recently renovated. Following the coastal path we reach the Church of St. Jacopo in Acquaviva, erected in its current aspect in the second half of the XVIII century on the site of a previous Romanesque parish. Nearby is the Naval Academy, a training institute for officers of the Italian Naval Military founded in 1881, a symbol of the deep link between Livorno and the sea. Between the two entrances to the Academy the Margherita Barrier rises, created to further widen the town's boundary walls.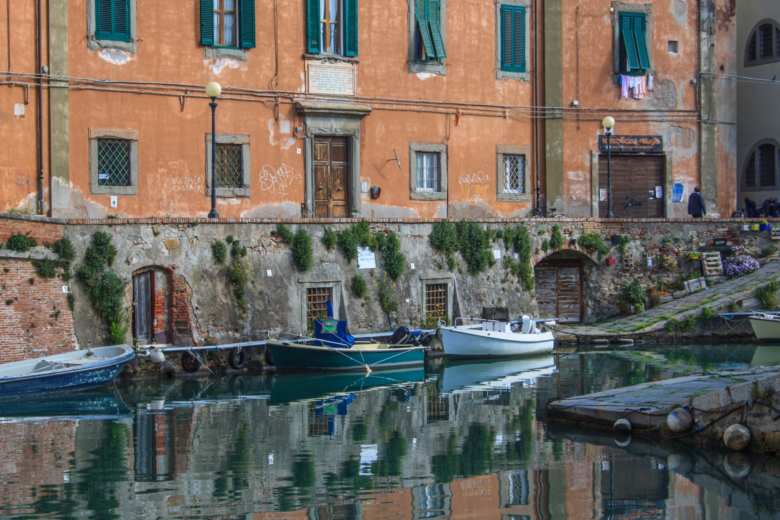 Liberty-style villas lead up as far as the Caprilli Hippodrome, a hundred-year-old seat for important summer and winter seasons of horse races that are among the most-attended in the world. Further on, towards the Ardenza Mare, the grand-ducal Casini di Ardenza (1844), there are thirteen little neo-Classic palazzos that bear further witness to the tourist traditions of the city, while, not far away, the pine-wood of the Rotonda di Ardenza hosts, among other things, hundreds of works of art by artists in the ambit of the Rotonda Prize Exhibition, held in the summer months. The walk along the Viale di Antignano reaches the south end of the city, where the village of the same name is home to a castle that has been renovated many times and today is used as a family home.
You might also be interested in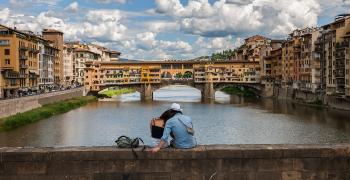 Learn more
Romantic and Wedding
Tuscany is like heaven for food, nature and art town admirers. But it's also the perfect location for couples and wedding celebrations.
continue...