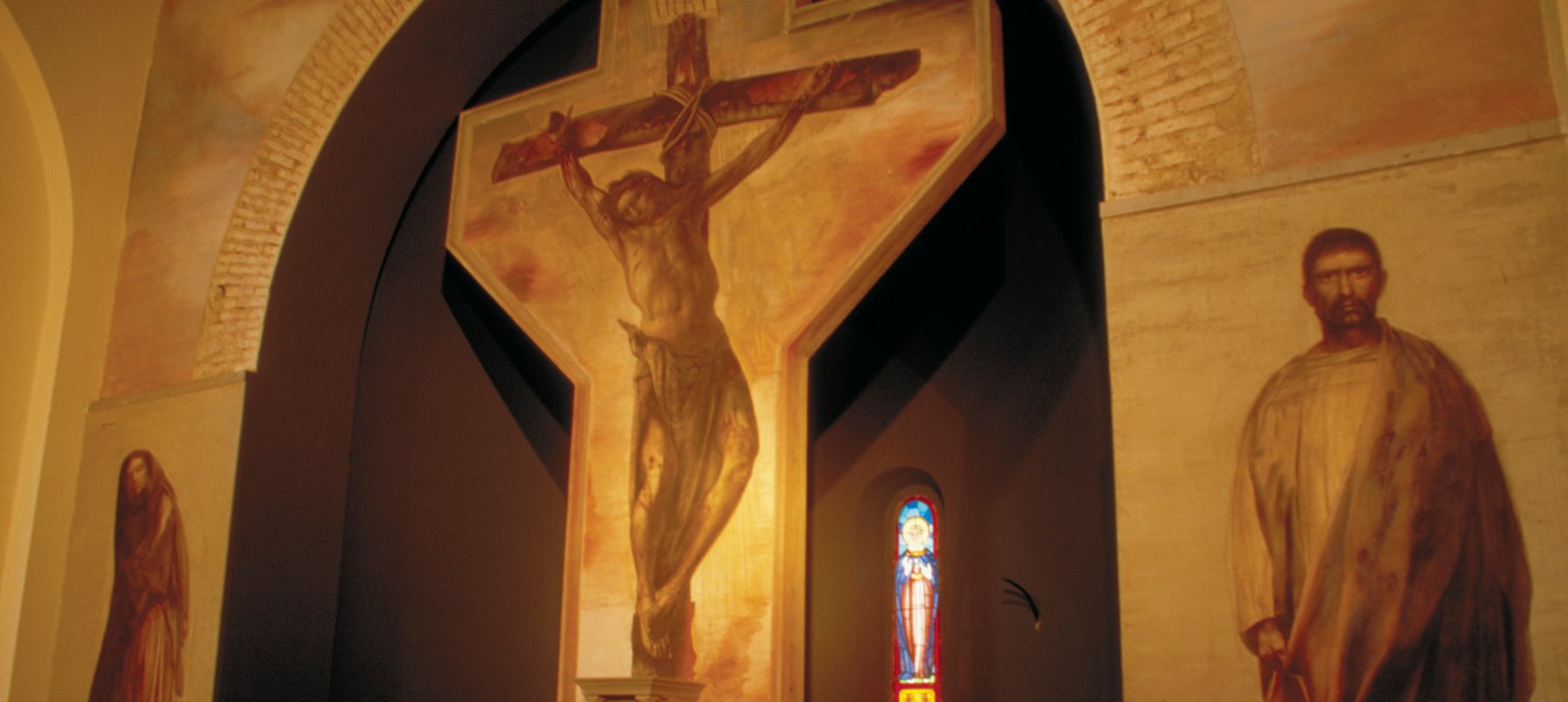 San Godenzo
The municipality of San Godenzo is the largest in the Val di Sieve
To the pilgrim of the 20th century who wants to visit the municipality of San Godenzo, all they would need to do is drive along the state road to see the Benedictine Abbey, lit up by an autumn sunset and the many colours of the mountain to catch these breathtaking views. An atmosphere, almost suspended in time and space, is that which awaits the visitor to San Godenzo. Indeed, the town of San Godenzo is located in a niche among the mountains, which have been marked by centuries of history, hard work and pilgrims.

The municipality of San Godenzo is the largest in the Val di Sieve, and it is also the most mountainous. It is located in the northeastern province of Florence with a surface area of 99-squared km. It extends to the borders of Emilia Romagna and the province of Arezzo. The entire territory is dominated by Mount Falterona, boasting a height of 1658 meters.

The main road, the S.S. 67 Tosco-Romagnola, cuts the municipality in two. A suggestive part of the road, the Passo del Muraglione, is famous for its wall, and connects the Tuscan ridge to the province of Forlì. Other minor roads lead to other inhabited centers in the area. The municipal area features many small, characteristic towns, like Castagno d'Andrea (the highest part of the township), Casale, Castagneto, Petrognano and San Bavello.

In the past, there were many inhabitants in the area, compared to today: in 1911, there were 4068; today, there are only 1247. The main economic activity is closely tied to Florence. In fact, many inhabitants commute to Florence, and to other cities in the valley every day to go to work. In recent years, tourism has increased thanks to the National Park and various tourist offerings geared towards those who seek a quite, calm and relaxing holiday.
&
TOP ATTRACTIONS IN San Godenzo