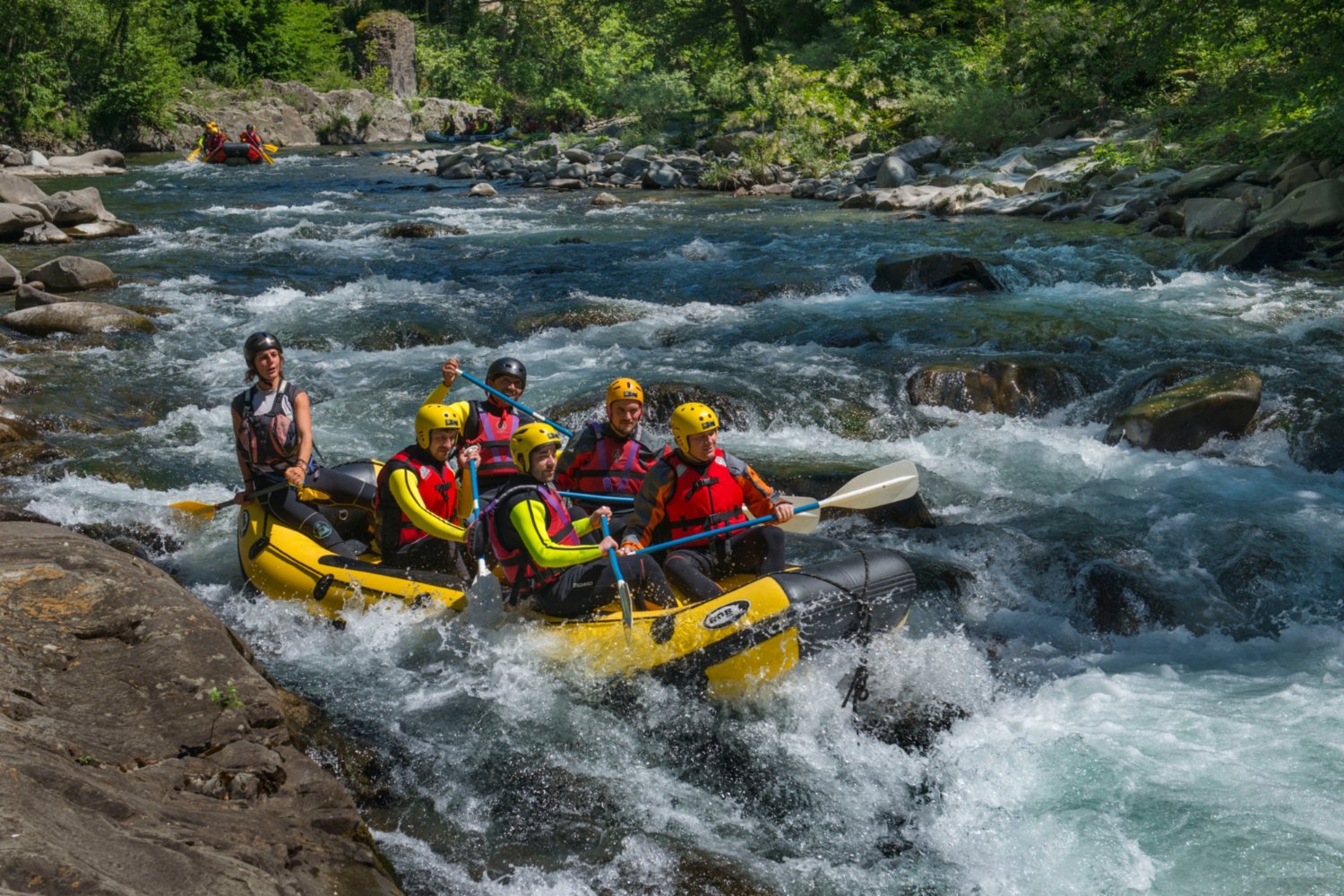 Photo ©Associazione Garfagnana Rafting
Discover the Val di Lima through watersports
Rafting, kayaking, canyoning and riverplay in the heart of the Garfagnana.
Close to the verdant and vivacious Garfagnana, imbued with history, nestled in the Apuan Alps and not far from the sea, you find the thriving Val di Lima, home to the torrent that draws in outdoor enthusiasts every year for its river sports such as rafting, kayaking, canyoning and riverplay. The latter is a summer activity that allows adults and children to explore the area on foot and swimming in the Cocciglia canyons, where the water runs clear and deep, even during in the dry season, through steep chalky rocks that power the river with dozens of brooks which flow through the surrounding mountains, carving out a spectacular landscape: grottos and rock "cathedrals" carved by natural forces, canyons of crystal-clear water down to 12 meters deep, where you can dive from on high and be swept along by the current, go rock climbing and take a dip in the frothy waters of a rapid. Adrenaline runs high, but this is a sport that can be relaxing too since diving (from as high as 15 meters) is optional. The route takes approximately 2 hours and is as fun as a water park, with the unique characteristic of being entirely natural.

Rafting begins in the autumn and continuing until June and July. The classic route is followed with two options: one lasting 90 minutes and the other 2 hours 90 minutes. Safety equipment in the form of wetsuits, helmets and life jackets are a must of course. Equally essential is the guidance by professional instructors trained to teach techniques such as paddling and how to sit correctly in the rafts. Kayak instructors are always on hand to advise on the art of balancing on water through intensive courses for those wanting to explore the world of the river. Hiking guides are experts in escorting nature lovers on an adventure in the Apuan Alps and the Tuscan Apennines via trails suitable for all, from easy to the more challenging.
Visit Garfagnana and the Val di Lima in Tuscan for fun, adventure and the happiest of memories.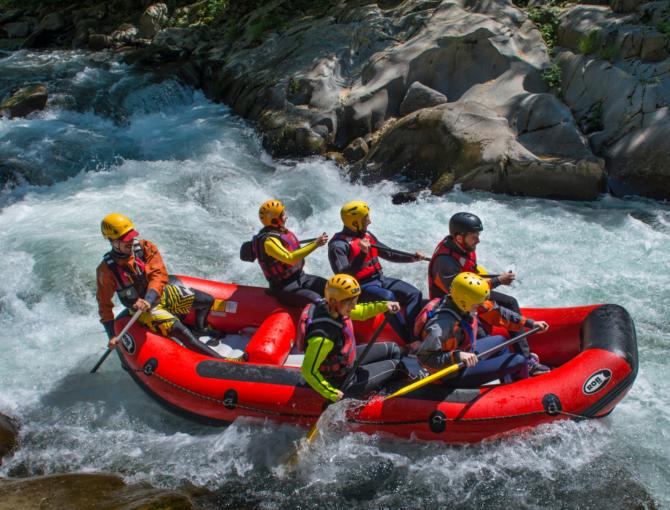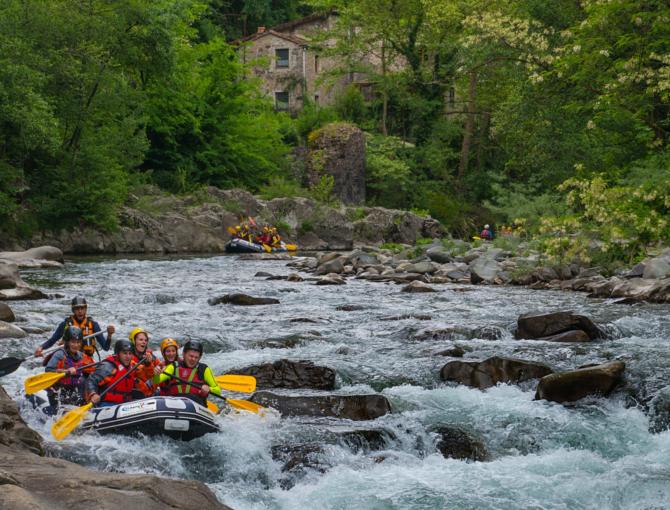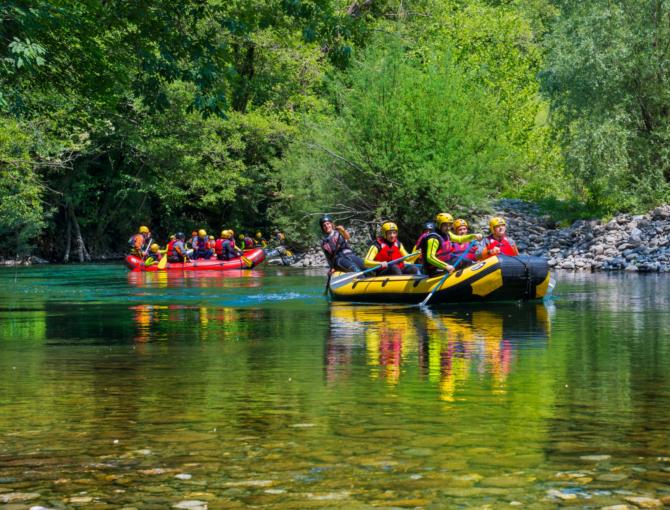 This article is a guest post by Garfagnana Rafting.
Garfagnana Rafting is located in Chifenti, near Borgo a Mozzano in the Lucca province. Take a look at the photos and experiences schedule on their website.
You might also be interested in