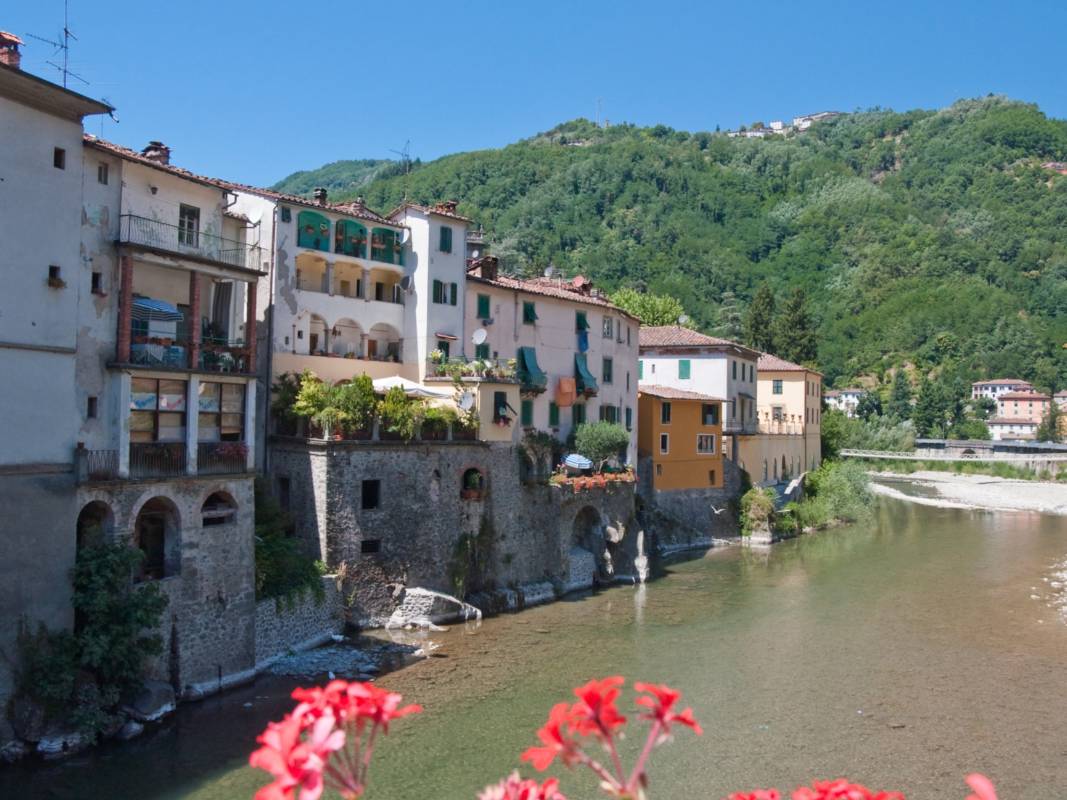 Bagni di Lucca
A thermal centre famous across the whole of Europe, where the flowing water has healing properties
Most likely dating back to Ancient Roman times, the Bagni di Lucca thermal springs acquired great renown in the 11th century at the time of the countess Matilde di Canossa and became one of the most elegant thermal spas in Europe in the 19th century.
Bagni di Lucca was once a destination for the elite of European tourism prior to the popularity boom of beaches, which meant that this corner of Lucchesia – referred to by the English as the "Switzerland of Tuscany" - was swiftly forgotten. It was actually the English who first discovered Bagni di Lucca and its waters' healing powers, loving it so much that it became a second homeland.
The town became an exclusive retreat for Europe's nobility and diplomats, traces of the British boom can still be seen today. Lucca's court and the Grand Duchy of Tuscany welcomed illustrious guests such as the poets Byron, Shelley, Lever, Giusti and Monti, followed in the 1900s by Carducci, Pascoli and Montale; writers such as Dumas and musicians like Strauss, Listz, Paganini, Puccini and Mascagni; politicians and rulers such as Napoleonides, Queen Margherita, D'Azeglio and Galeazzo Ciano; religious figures like San Luigi Gonzaga and Santa Gemma Galgani, and even Popes Sixtus IV and V.
Bagni di Lucca
The spa city
Discover one of Europe's top 19th-century summer destinations
Read the story
What to see in Bagni di Lucca
To discover Bagni di Lucca means to immerse yourself in an oasis that, from spring until autumn, reveals hidden parts of the world endowed with beauty, harmony, freshness and the vestige of a recent past. Don't miss the liberty complex of Real Casino (established in 1839), the first Anglican church in Italy or the English Cemetery.
Among the most impressive period monuments is the Ponte delle Catene, conceived by Lorenzo Nottolini and which is one of the oldest iron bridges still standing.
Bagni di Lucca – the thermal centre
Anyone who takes a trip to Bagni di Lucca will recognise that this small town's charm is not confined to nostalgia; 19 thermal springs continue to flow from the Colle di Corsena's slopes. There are also two natural steam caves, whose temperatures range between 40 to 47°C, the beating heart of the spa complex.
As well as being suitable for treating obesity, metabolic dysfunctions and arthropathy, the waters are also recommended for anyone simply looking to keep fit and healthy. Arthrosis, sport injuries and fractures, discopathies and other locomotor diseases can all be treated by mud application. Chronic respiratory diseases are treated according to requirements, using aerosol or air sprays, inhalations or vapours.
The spa waters have been shown to be particularly effective for treating allergic rhinitis in infancy and adolescence. Bathing and hydromassages are available for those who suffer from peripherical vasculopathies and skin diseases.
Physical therapy and kinesiology accompany more traditional spa treatments, in addition to sports and fun activities, all in an ambience that maintains the charm of the exclusive 19th century spa resort.
Bagni di Lucca is located in Garfagnana and middle Serchio Valley, a fascinating area consisting of chestnut woods, small historic villages and picturesque scenery.
The Canyon Park is found in the Scesta locality, less than 10 kilometers from Bagni di Lucca. It's the first adventure park in Italy that is based in a Canyon and not amongst trees, making it perfect for the whole family!
In the general direction of Lucca is Borgo a Mozzano which will amaze visitors with its exciting and famous Ponte della Maddalena and Coreglia Antelminelli, named one of the most beautiful villages in all of Italy; both are just as well known and beautiful as Bagni di Lucca.
&
TOP ATTRACTIONS IN Bagni di Lucca
Social & Web
Find out what they say about us, and tell us about your Tuscany!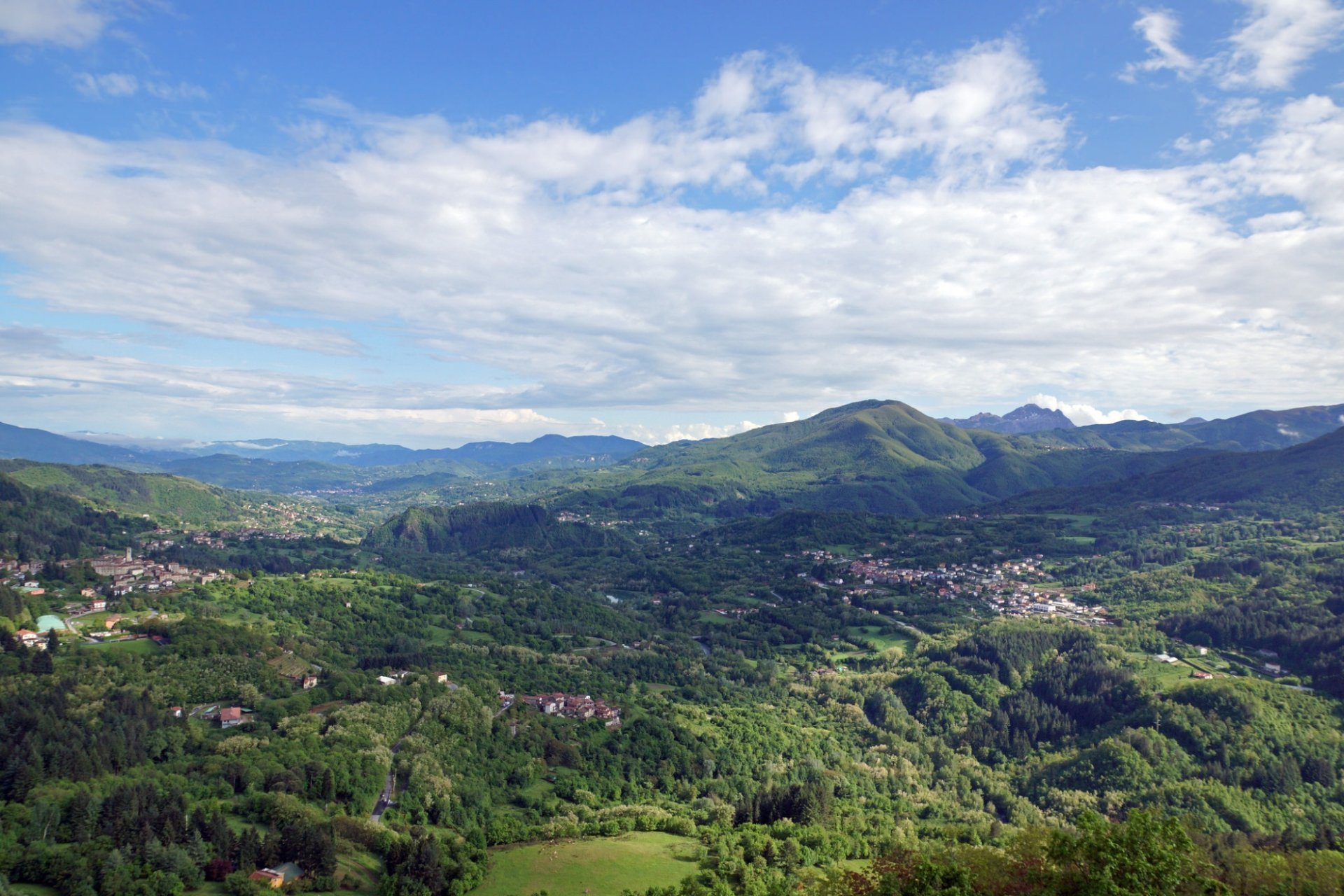 Garfagnana and the Mid Serchio Valley
A land rich in history and unspoilt forests
An enchanted territory, enclosed between the Apuan Alps and the Tuscan-Emilian Apennines, and carved out by the Serchio River, rich in history and waiting to be explored: the Garfagnana, with the ...
Morekeyboard_backspace
Other towns and cities in Garfagnana and the Mid Serchio Valley