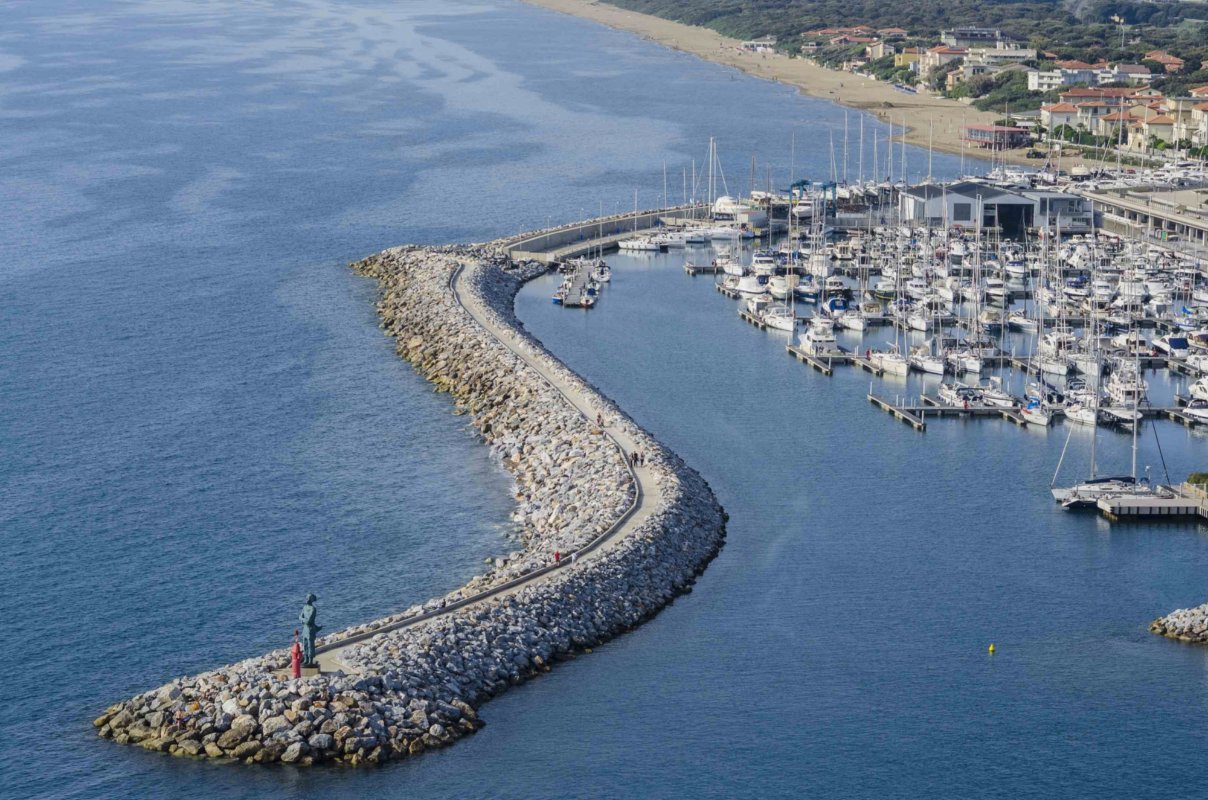 San Vincenzo
SEA, RELAXATION, NATURE AND SPORTS
Read the story of San Vincenzo on

San Vincenzo
The Sailor's Story
Standing 7 metres tall, "The Sailor" is a bronze sculpture that overlooks the sea from the San Vincenzo harbour ~ by Giampaolo TalaniRead the story
White, soft-sand beaches stretch along a bright, blue sea. The neighbouring pine forest, dense and shady, is filled with paths, apt for walking, cycling or horse-riding. San Vincenzo, recognised for many years as a European Union Blue Flag Beach, joins comfort and hospitality with breath-taking nature, a combination which makes it the perfect tourist destination.
Inhabited in ancient times, first by the Etruscans and then the Romans, nowadays San Vincenzo is a small, welcoming town offering the chance to try high-quality wines, as it is part of the Etruscan Coast Wine Road. Holiday-makers cannot miss the amazing natural space of the Parco di Rimigliano, as well as the medieval villages, the Etruscan ruins from nearby Baratti and Campiglia and the Venturina spas – all features which make San Vincenzo the ideal place to uncover the beauty of the Etruscan Coast.
However, the sea is definitely the main attraction in San Vincenzo, framed by a spectacular golden, fine-sand beach, which stretches for miles and is home to beach resorts, as well as Punti Azzurri where visitors can take advantage of services and assistance. Along the coast there is the ancient San Vincenzo Tower, walls and lookout point, once used to defend the coast from pirates. The San Vincenzo tourist harbour, a former commercial port, today offers high-quality services for lovers of aquatic activities.
The Rimigliano Nature Park, an oasis of flora and fauna found right on the sea, deserves a paragraph to itself. Founded in 1973, covering around 120 hectares, the park is one of the most striking places on the coast, easy to access and great to explore. Along the stretch where it is found, on the beach between San Vincenzo and the Gulf of Baratti, the sea lilies bloom and the sandy dunes are covered with junipers, myrtle and lentisk, while forests of holm oaks and cork oaks and the thick pinewood brush the beach. In the park, there are red squirrels, dormice, wild rabbits, weasels and foxes, as well as pheasants, chickadees, jays and green peaks.
San Vincenzo also offers the opportunity to enjoy all kinds of water sports, with facilities for swimming, fishing, scuba diving, sailing, water-skiing and windsurfing. In addition, there are sports fields and athletics tracks, two basketball and volleyball courts, a swimming pool, a velodrome and an airfield.
&
TOP ATTRACTIONS IN San Vincenzo
Social & Web
Find out what they say about us, and tell us about your Tuscany!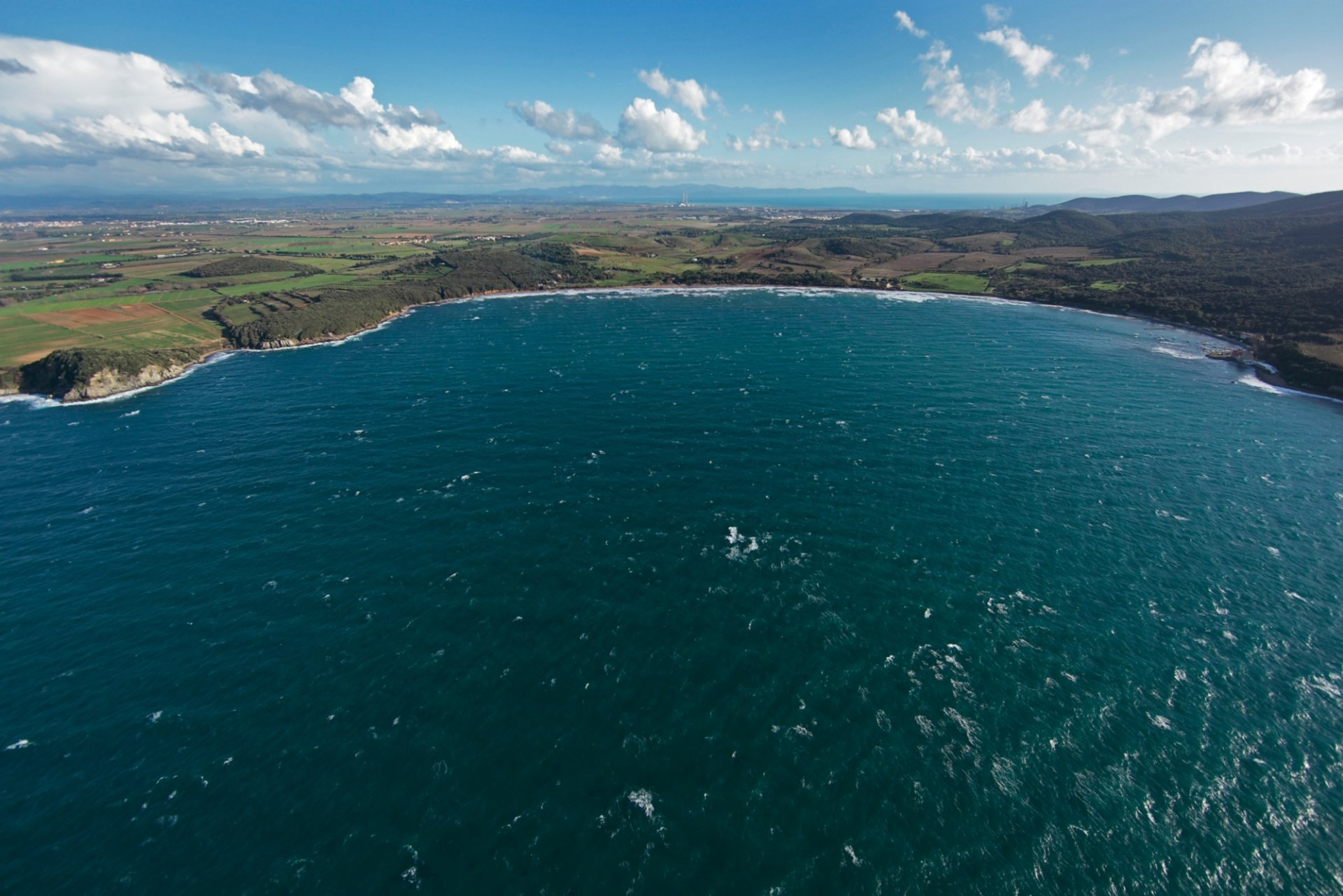 A treasure waiting to be discovered, from sports and nature to history and the area's best wines
The Etruscan Coast is a sweep of coastline characterized by lush nature and the strength of its colours, the beautiful, diverse beaches and the traces of a history that stretches back millennia. ...
Morekeyboard_backspace