Along the Tuscan Coast
Pisa and Livorno: discover hills, ancient wine, age-old traditions and unforgettable islands
Embark on a journey crossing the sea, natural landscapes and art and history-filled cities to discover Tuscany's culture and the Etruscan heritage, including a unique necropolis along the coast. Discover authentic Tuscany, including its great variety of traditional recipes and excellent wines. Besides its endless beautiful beaches, this area offers year-round options and activities for people of all kinds.
The cities of Pisa and Livorno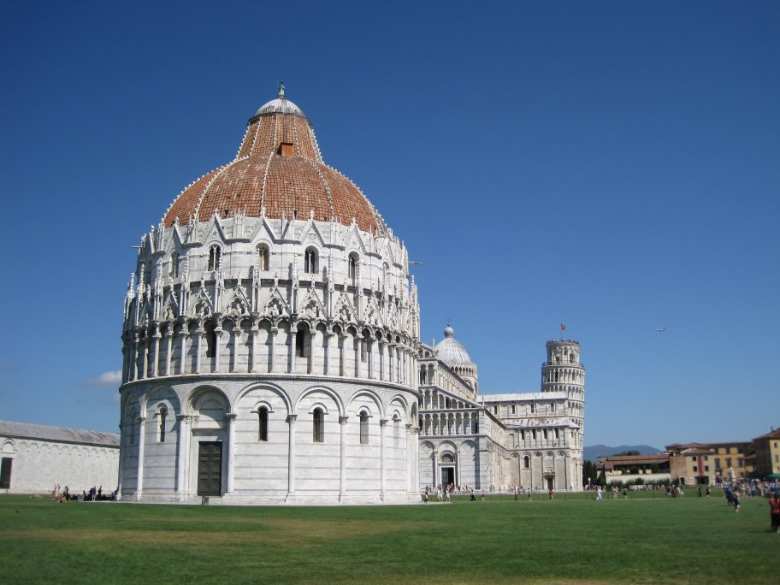 As a major stop on the European Grand Tour (as proven by the countless beautiful buildings facing the Arno River), Pisa is a treasure chest of priceless historic gems. Its irreplaceable jewel is piazza del Duomo, also known as piazza dei Miracoli, which is ranked as one of the seven UNESCO World Heritage sites in Tuscany. With the candor of their white marble exteriors, the Cathedral, Leaning Tower, Baptistery and Camposanto (cemetery) offer visitors a view singular of its kind: the architectural perfection of Pisa's Romanesque style mixed with classical, early-Christian, Longobard and East Asian elements.
Inextricably linked to the sea, Livorno is a cosmopolitan city planned, built and projected around the coast. The famous Fortezza Vecchia, a 16th-century defense structure, stands as the city's symbol, giving visitors the chance to embark on a fascinating journey between Medici-built canals and age-old buildings and monuments. From the old fortress, head to the commercial folkloristic "Venice district" (characterized by its typical cellars) before meandering to the San Marco-Pontino district and piazza della Repubblica to admire the different Armenian, Greek, and Catholic churches.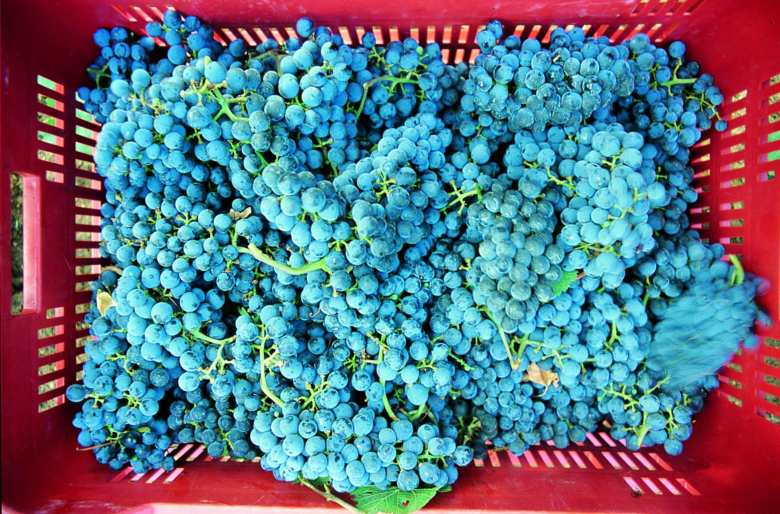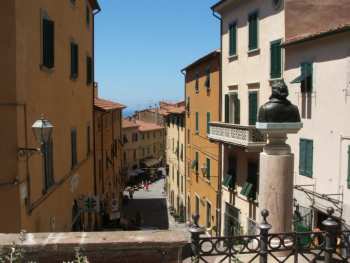 South of Livorno you'll find the Strade del Vino e dell'Olio Costa degli Etruschi. This oil and wine path leads the way to enchanting medieval towns like Montescudaio, a spot famous for its Montescudaio DOC wine. Don't miss Bibbona, a hilltop town home to Terratico di Bibbona DOC wine, or Bolgheri, a town whose cypress-lined avenue leads to excellent wines and the SuperTuscans wine production house. In the nearby Rocca di San Silvestro, you can admire remains of the mineral industry dating from ancient to medieval times, as seen in the local mineral park.
Heading inland following the suggestive road from Castagneto Carducci, you'll find the ancient medieval town of Suvereto, another important wine territory for the production of Val di Cornia Rosso DOC and DOCG and Suvereto DOC and DOCG wines. History and tradition meet modernity in cellars "d'autore," giving visitors the chance to taste the region's best wines and visit top wine estates (with prior booking). These wines are the same once found during Etruscan banquets, historic gems you'll find along with other archaeological finds in the Museo di Cecina.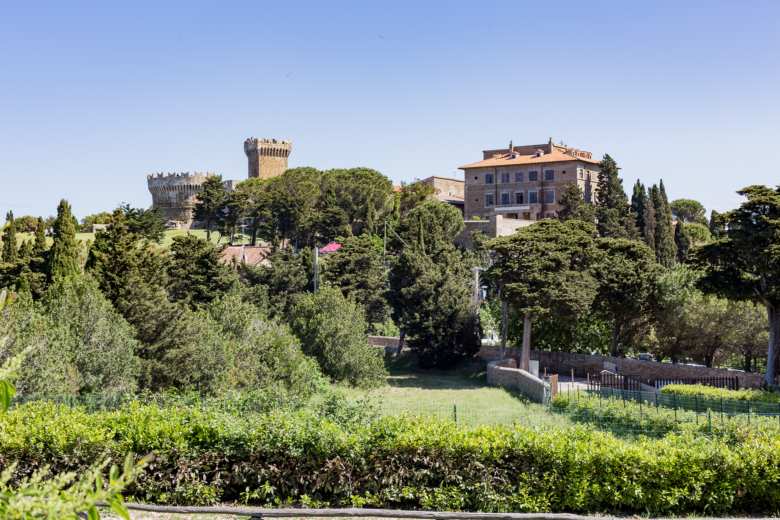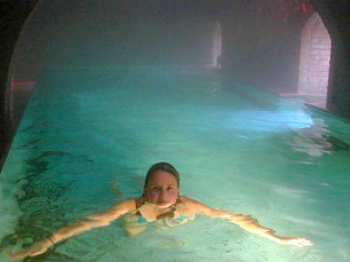 Heading back to the coast near the Gulf of Baratti, you'll find the Archeological Park of Baratti and Populonia: the acropolis, temples, harbor, industry and small town keep Populonia's history bustling and thriving. This area was once a unique Etruscan center known as Fufluna (the Etruscan god of wine), built near the sea with the aim of promoting trade for its copper and bronze industries. From the 5th century onwards, the center became focused on the iron industry, a product brought from Elba Island to Baratti's harbor and workshops.
The Venturina hot springs, known by the Etruscans and Romans as aquae populoniae (Populonia's waters), grant visitors a relaxing break thanks to its flowing crater source, from which water flows at 45°C year round. Here, visitors can opt for excursions on foot, mountain bike or by horse, not to mention the range of activities, from bird watching to sailing, diving, surfing, windsurfing, canoeing, theme parks and water parks.
Fish such as tuna and bonito were common catch in Etruscan times; to this end, Baratti's typical dish is tonno briao (drunk tuna), tuna cooked in red wine, not to mention the big-game fishing industry active in the area from 1800 to 1940.
Fish and meat dishes are equally popular, from the famous Cacciucco to dishes with wild boar. As often happens in Etruscan cuisine, ingredients from both land and sea are mixed together: cuttlefish and chard, baccalà or stoccafisso with onion, tomato and potatoes, Livornian mullet with couscous, pappa al pomodoro, black rice with cuttlefish ink and San Vincenzo's famous pelamyd (young tuna), which fisherman once boiled in water and vinegar with carrots, celery and aromatic herbs before cleaning and marinating it.
Venison dishes are also popular in the area; here, you'll find ravioli with hare sauce, birds with olives, grilled or stewed kebabs, wild boar sausage and cold cuts, truffles, stewed roebuck with olives and wild boar in sweet sauce.
Elba Island and other pearls in the Tuscan Archipelago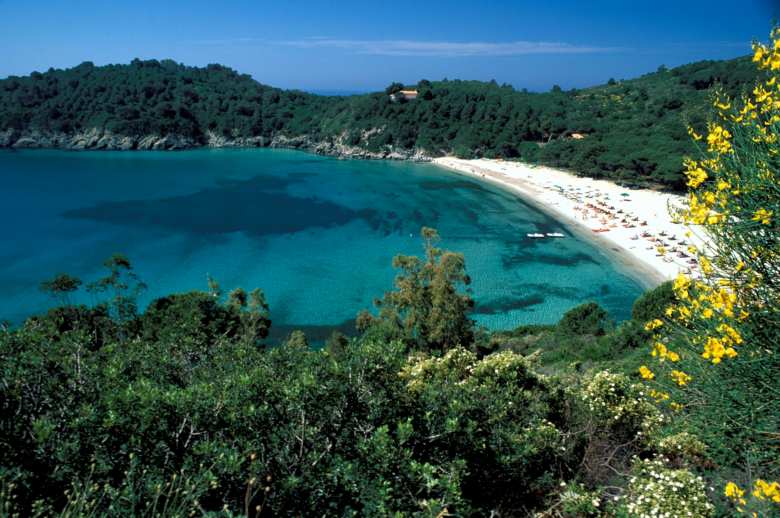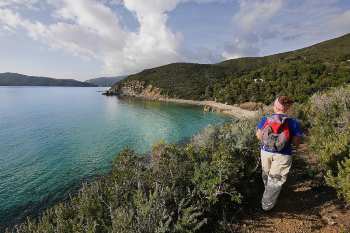 The Tuscan Archipelago is a destination rooted in myth. Local legends say that the seven beautiful islands emerged thank to Venus' magical necklace, which broke and fell into the Tyrrhenian Sea between Corsica and Tuscany.

Elba, Giglio, Capraia, Giannutri, Montecristo, Gorgona and Pianosa: a remarkable mosaic of diverse natural and geological landscapes. The islands make up the Arcipelago Toscano National Park (since 1996).
Elba Island has played a significant role throughout history, as its rich iron deposits attracted both Greeks and Etruscans. Its traditional food and wine culture, rooted in a rich agricultural tradition, has produced the likes of top-quality oil, wine and honey. This beautiful land was also the location of Napoleon's exile after his defeat at Leipzig; you'll find a large array of remains from the emperor's stay, such as the Villa dei Mulini and his summer residence in San Martino.
You might also be interested in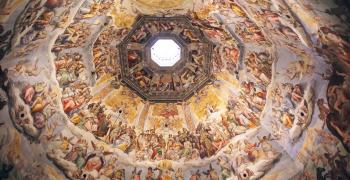 Learn more
Art and Culture
Tuscany is the cradle of the Renaissance and known all over the world for its immense artistic and cultural heritage.
continue...