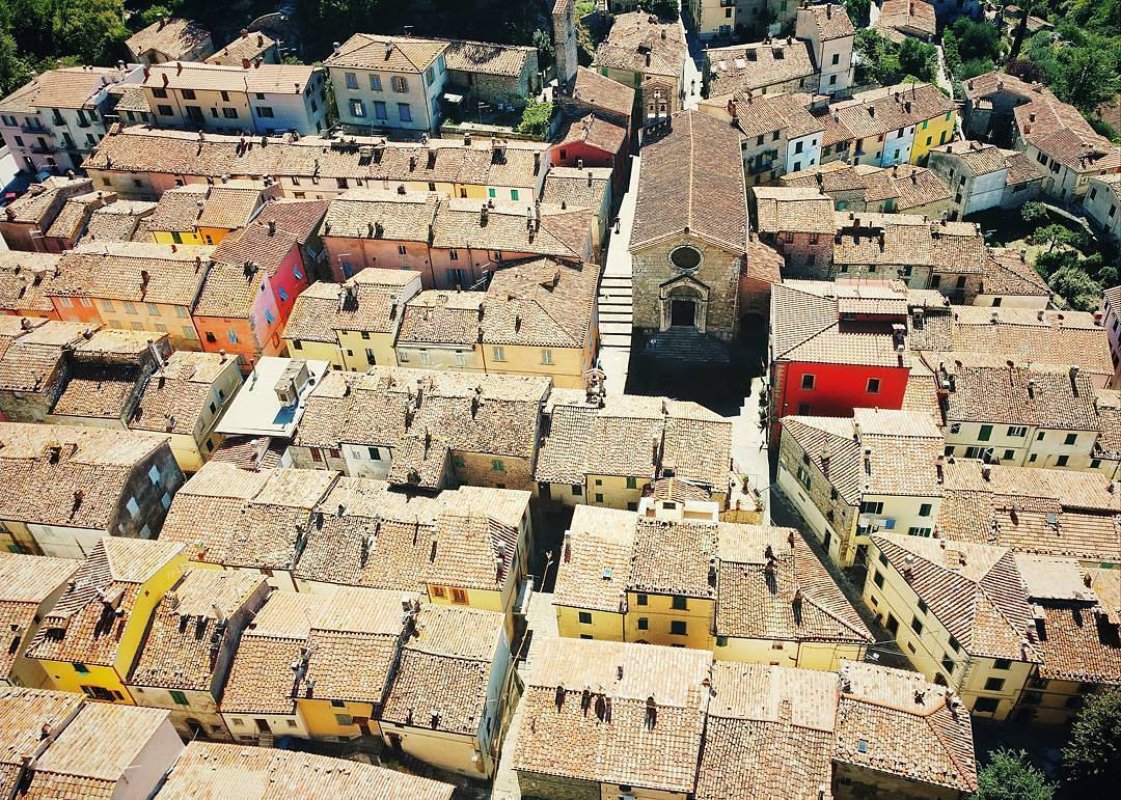 Roccalbegna
A lovely medieval village overlooked by the Rock: a large, white tower that dominates the town from above Amiata
Read the story of Roccalbegna on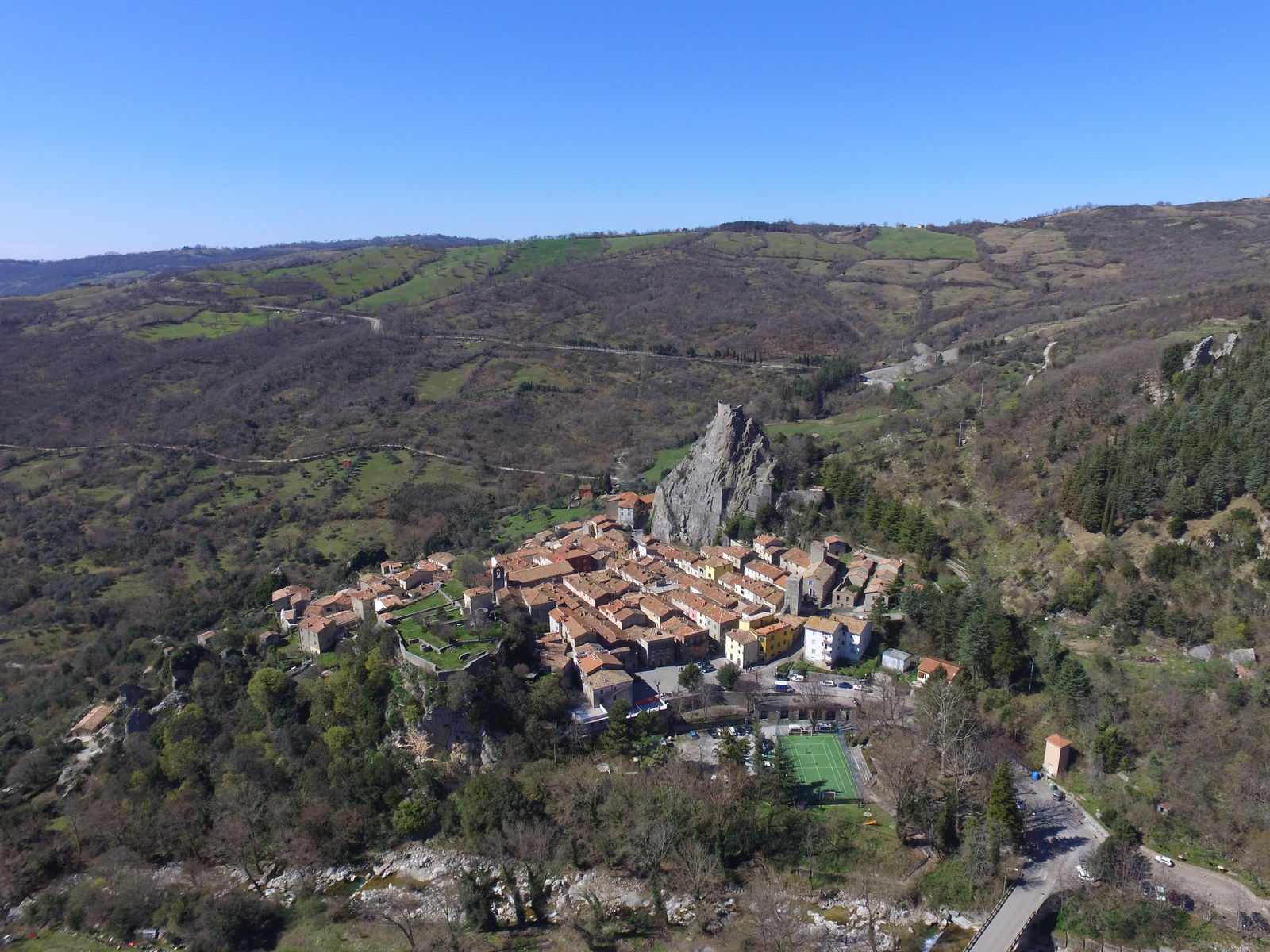 Roccalbegna
A stone village forged in fire
In search of an unspoiled corner of Tuscany, where life proceeds at nature's pace.

Read the story
The village of Roccalbegna, an Aldobrandeschi holding then passed to the Republic of Siena, is of pure medieval aspect, its more characteristic monument being the church of St. Peter and St. Paul, on the main piazza onto which the Town Hall and the small but striking Civic Tower with its clock face. The terrain of the area is notoriously instable, landslides are a daily occurrence. And exactly a landslide is what bent the architrave of the doorway, giving the church a unique, crooked aspect. Inside are precious frescoes and pictures. The most important work however is the altarpiece, a Madonna with Child painted in 1340 by Ambrogio Lorenzetti, considered one of his masterpieces.

At the back of the church, we go up a little way to the Oratory of the Crucifix, used as a museum. Francesco Nasini and Sebastiano Folli are the most represented authors. The cross by Luca di Tommè, a Siennese artist who created it in about 1360, is splendid. Outside of the Porta di Maremma the little church della Madonna completes the picture of the town's monuments, with frescoes from the 15th century. Behind the church, the panoramic open space of the stronghold is worth a visit. But the destination to not be missed, the most famous of Roccalbegna, is the Rock, the large Tower that dominates the inhabited place, and that is reached by a steep asphalted road and then by the narrow stone steps that cling to the rock.

Roccalbegna's surroundings are also worth a visit. The hamlet of Cana conserves a part of its medieval aspect and hosts a beautiful cistern from the Medici era. Just before that, in Vallerona, you can see the church of St. Pio I and a neo-classic fountain. Nature-lovers can travel south along the rough track that coasts Albegna. The first part of roughly 3 kilometres can be done by car or mountain bike, then you need to continue by foot on the exposed gravelly river bed. Poplars and willows take the place of oaks and brooms, and you don't have to try too hard to see numerous species of birds such as the blackbird and kingfisher.

The WWF Oasis of Bosco Rocconi faces onto the river, home to rare birds of prey like the harrier eagle, the hobby, the sparrow-hawk and the lanner. A little to the east of Roccalbegna is Triana, a mighty castle that passed in 1388 from the Aldobrandeschi to the Piccolomini of Siena, formed of two imposing buildings and a mighty tower that is mostly covered in ivy.


&
TOP ATTRACTIONS IN Roccalbegna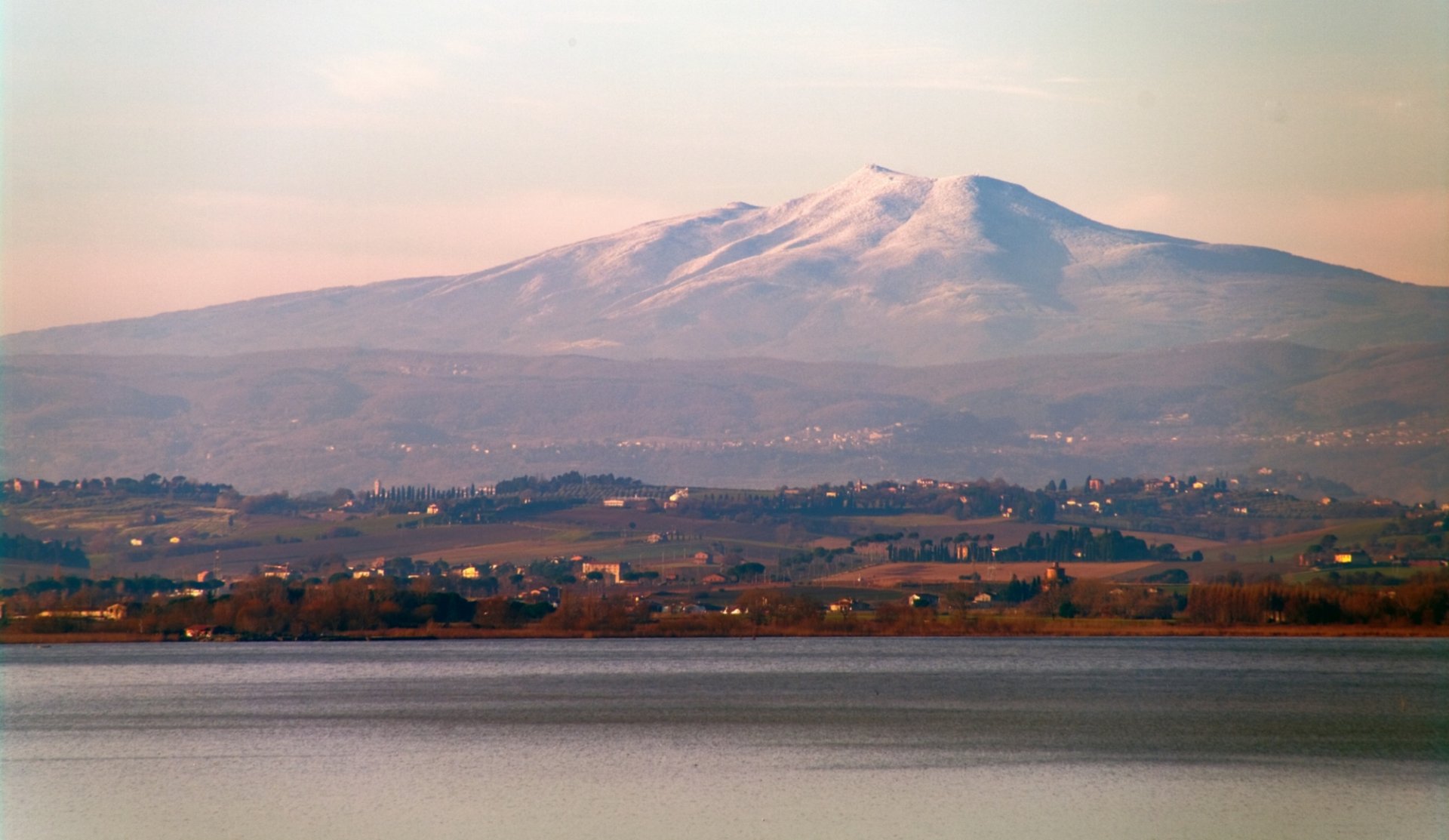 A land of resources and riches dominated by a centuries-old volcano
A complicated and hybrid land nestled between the Val d'Orcia and the Maremma, Amiata is a hub of life and culture that, given its ancient nature rooted firmly in natural forces, can only be told ...
Morekeyboard_backspace
Other towns and cities in Monte Amiata