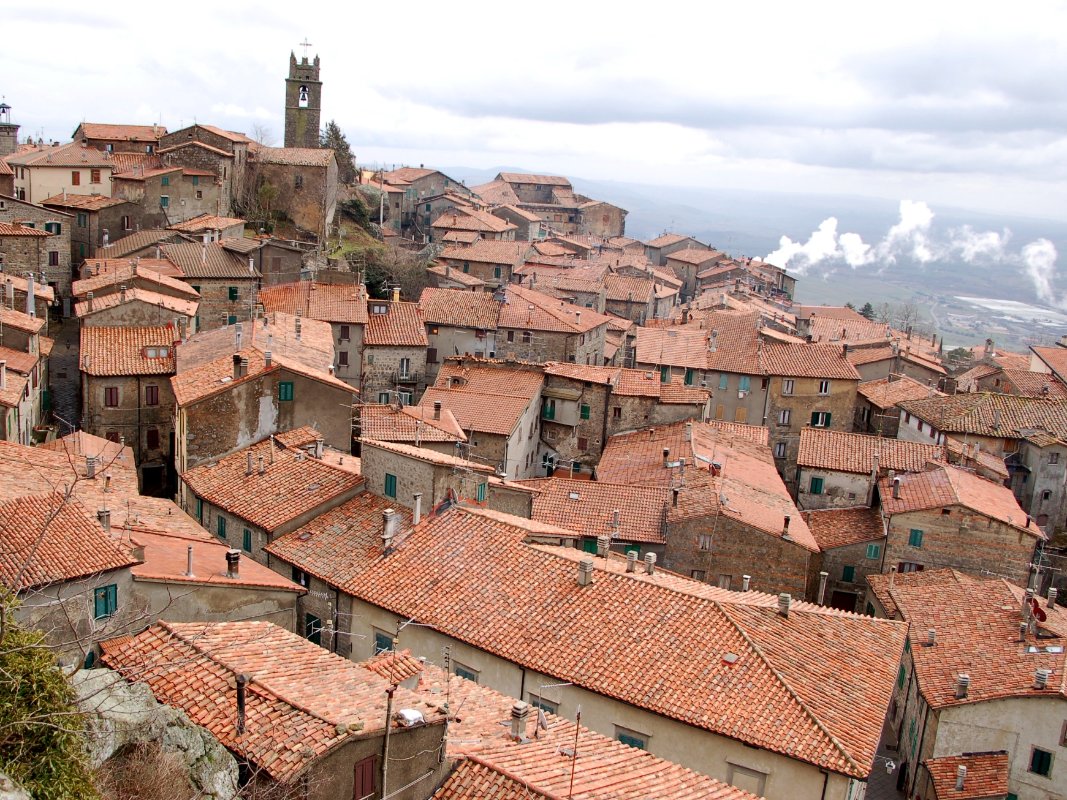 Piancastagnaio
AN ANCIENT VILLAGE CLUSTERED AT THE FOOT OF MONTE AMIATA, ONCE HOME TO WITCHES
Piancastagnaio is an ancient village sheltered on a ledge that dominates the valley of Paglia and Cassia, adjoining the Abbey of San Salvatore, which it is linked by a panoramic route, rich with evocative ups and downs. The village is guarded by sturdy medieval walls with perfectly conserved sections and natural cliffs of trachyte.
Among the first things inside the village that draw attention is usually the small Church of San Bartolomeo (previously part of the Convent of San Francesco). The façade of the little sacred building, preceded by a simple loggia, overlooks a lawn which features a centennial chestnut tree. Inside, there are fragments of frescoes of the Sienese school from the 14th century, and behind the altar is a beautiful wooden choir. The Parish Church of Santa Maria Assunta also deserves a visit, reachable via a staircase, whose door features an architrave dated 1617, and presents an interior which moves you with its simple and imposing forms. Not far from the church is piazza Matteotti, piazza del Comune , onto which overlook the 14th-century Podestà and Municipal palaces, and where the Colonna di Giustizia still stands erect, displaying the stem of the Republic of Siena.
The most important monument in Piancastagnaio is undoubtedly the Rocca Aldobrandesca, unmistakable with its igneous rock walls. Its structural merlons and brackets were partially rebuilt in the 1970s, but the rest of the building is medieval. Today the fortress is open to visitors as a museum. From its perimeter, in just a few steps, you can reach a park rich with centennial chestnut trees, through which you can arrive at the oldest part of the town, fading into the slope of the hill, which is divided into the ancient districts of Borgo, Castello and Voltaia.
Another important building of Piancastagnaio is Palazzo Bourbon del Monte, located on the edge of the residential area and was once the home of the feudal lords of the town from 1601 to the end of the 18th century. Immediately outside of the walls of Piancastagnaio is the village known as Piatto delle Streghe. It consists of the fountain from the ancient gardens of Palazzo Bourbon del Monte, of which all that remains is a stone, smoothed over time to the extent that is resembles a plate. They say that witches used to come here to celebrate their mysterious sabbaths. When leaving the village by following the route to Santa Fiora, the Sanctuary of the Madonna di San Pietro deserves a pit stop, with its exterior displaying a 17th-century appearance, like its interior, enriched by the works of Francesco Nasini.
&
TOP ATTRACTIONS IN Piancastagnaio
people
What's the buzz about?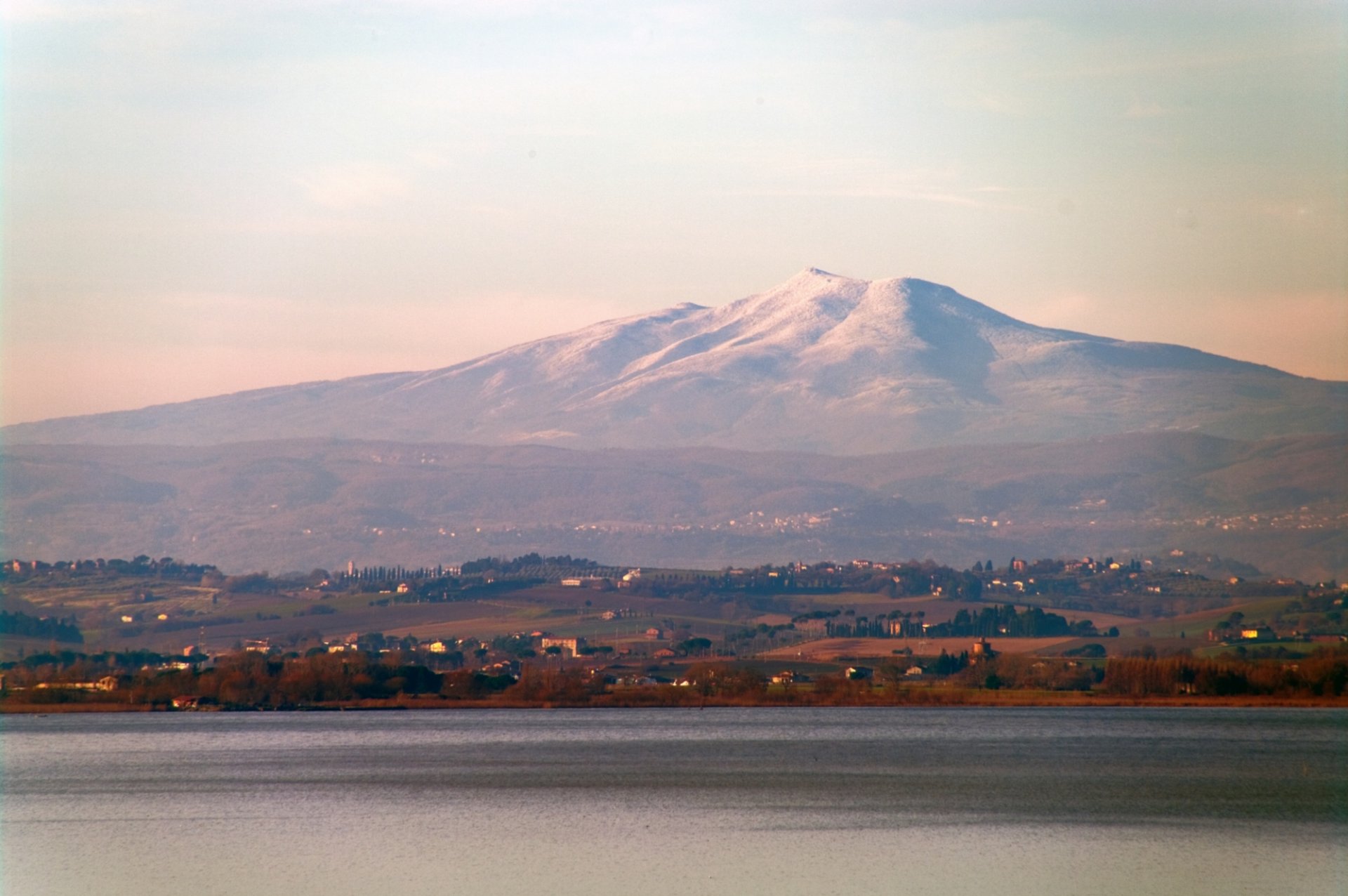 A land rich in natural beauty and history, dominated by a centuries-old volcano
A complex and hybrid land nestled between the Val d'Orcia and the Maremma, the Amiata area is a hub of life and culture that takes its name from Monte Amiata, a 1,738-metre dormant volcano ...
Morekeyboard_backspace