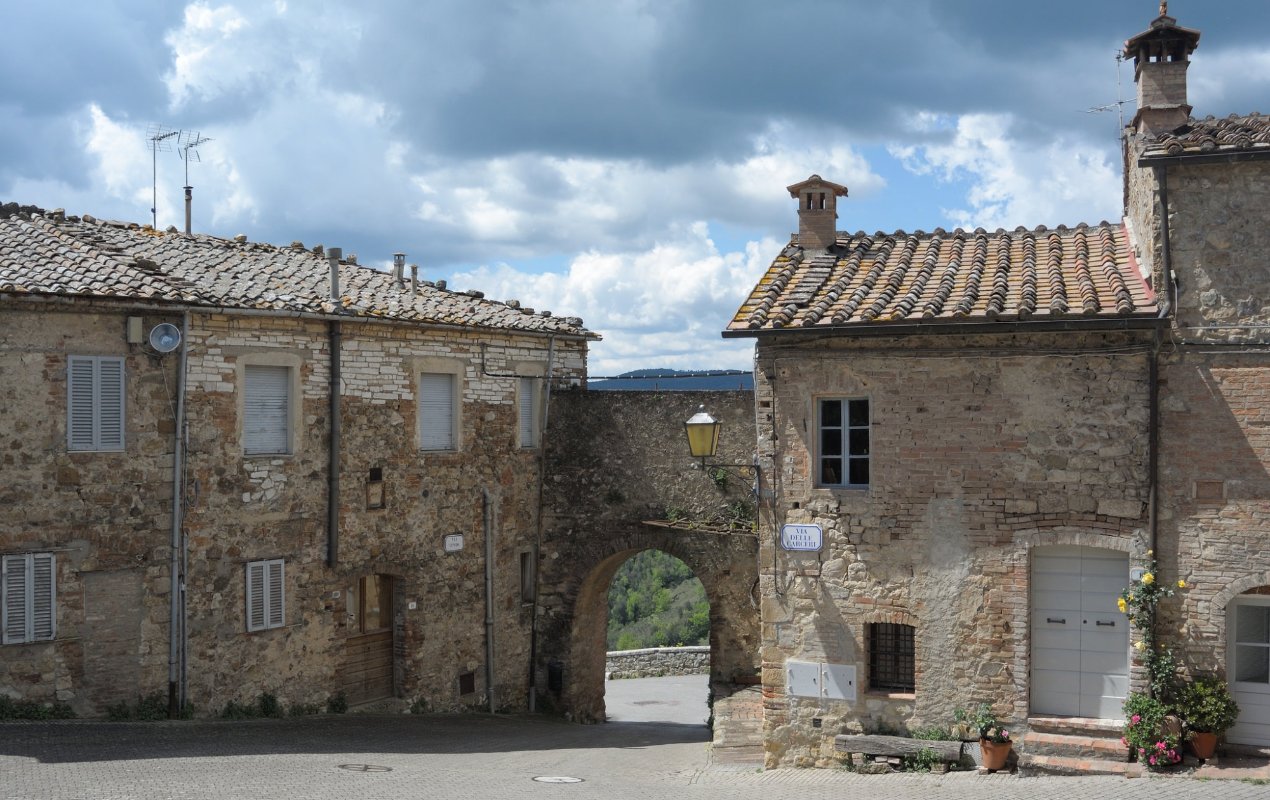 Murlo
AN ANCIENT VILLAGE WITH A MEDIEVAL APPEARANCE BUT ETRUSCAN SOUL
The beautiful village of Murlo already implies the nature of the place by its name alone. In fact, the Latin word murulus means "walled place," so images of beautiful terracotta walls encircling the village instantly spring to mind. Then again, according to others, its name could also have derived from the Latin word mus ('mouse'), and it isn't by chance that different types of rodents are seen frantically peeking out of the ancient municipal coats of arms. The distinctive medieval village is situated at the top of a hill from where it dominates the valley of Crevole, covered in dense woodland, on the border between the Val di Merse (to which Murlo belongs to) and the area of Crete della Val d'Arbia, overlooking, from its magnificent position, the Ombrone Valley and the hill of Montalcino.
The area was inhabited long ago, and its origins are actually tied to the Etruscan civilization, as demonstrated by the findings from Poggio Civitate and Poggio Aguzzo. Murlo Castle, a typical fortified village, dates back to the 12th century, when it was the main feudal centre of the bishops of Siena and Vescovado. The castle's map that we have today is based on the alterations made at the end of the 16th century after the fall of the Republic of Siena. It reveals the structure of the ancient fortress with walls towered by small dwellings that surround the Bishop's Palace (now the site of the interesting Archaeological Museum, inside which you can admire the remarkable Etruscan Antiquarium of Civitate) the prison and the cathedral. There are two entrances to the castle.
Near Murlo is Vescovado, an ancient village formed by the merging of two villages, Andica and Tinoni, that were still separated at the beginning of the 19th century. The church of Vescovado contains a painting by Benvenuto di Giovanni from 1475, portraying the enthroned Madonna with saints. In the charming landscape of the surrounding area, it's worth visiting the Nature Reserve of Basso Merse, its riverbed home to all types of rare species, such as otters and certain types of amphibians.
Murlo
The Etruscan infinite
Everything changes; everything remains the same
Read the story
&
TOP ATTRACTIONS IN Murlo
Social & Web
Find out what they say about us, and tell us about your Tuscany!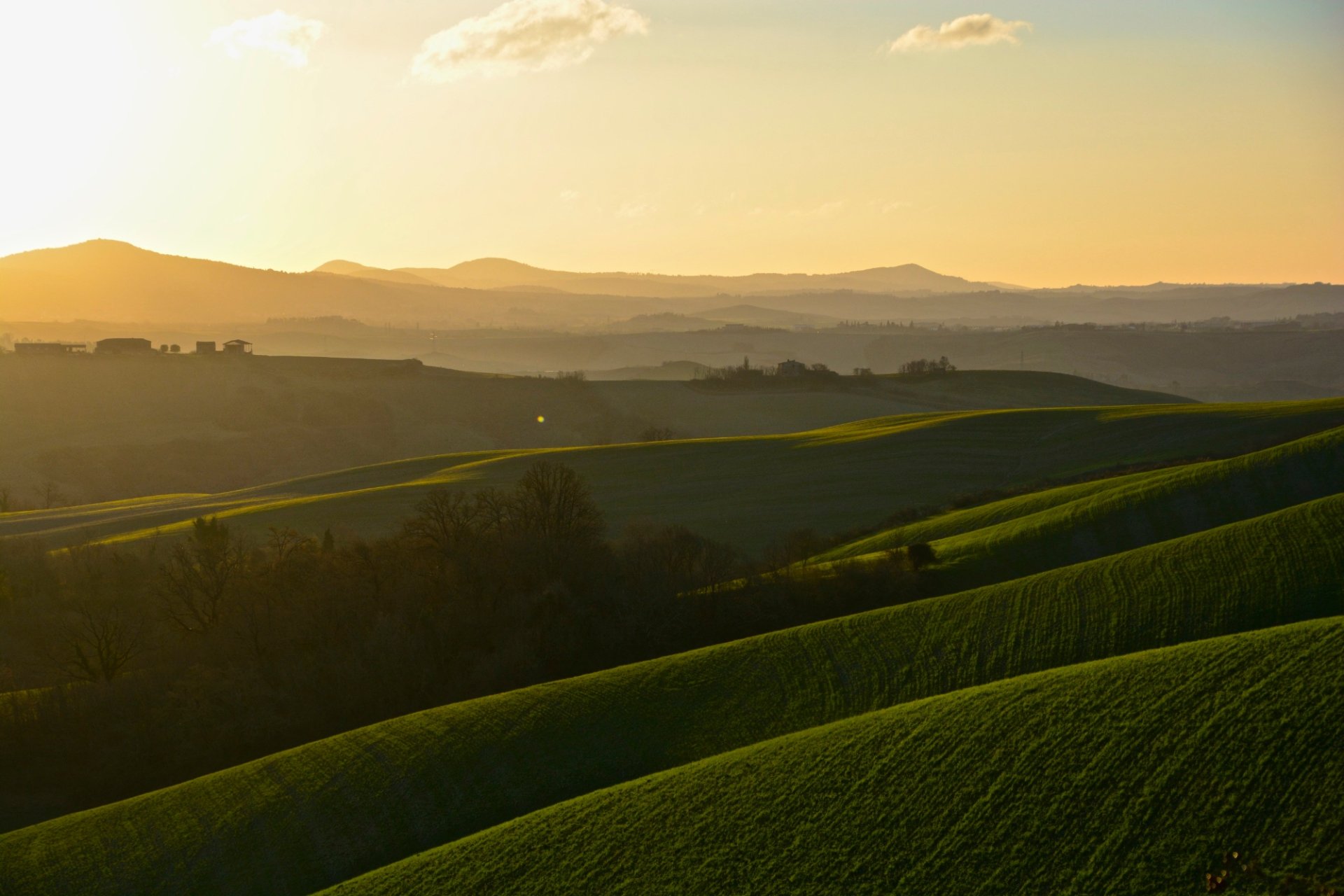 Picture postcard scenery soaked in tradition, history and must-see places
The Siena area (known as the "Terre di Siena" in Italian) is the scenic countryside surrounding Siena, which continues to entice travellers with its beauty just like the times of the Grand Tour. ...
Morekeyboard_backspace