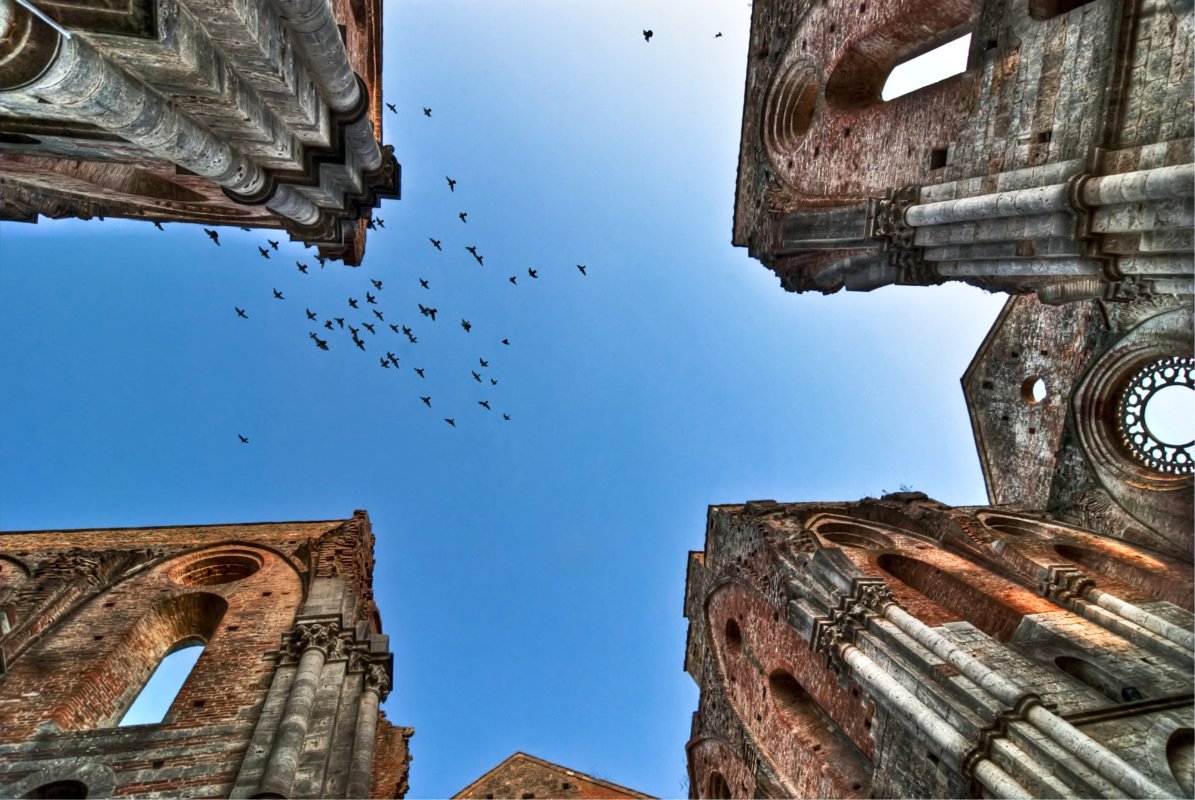 Chiusdino
Home to monuments such as the Compagnia di San Galgano Church and the Lenzi stately homes
Read the story of Chiusdino on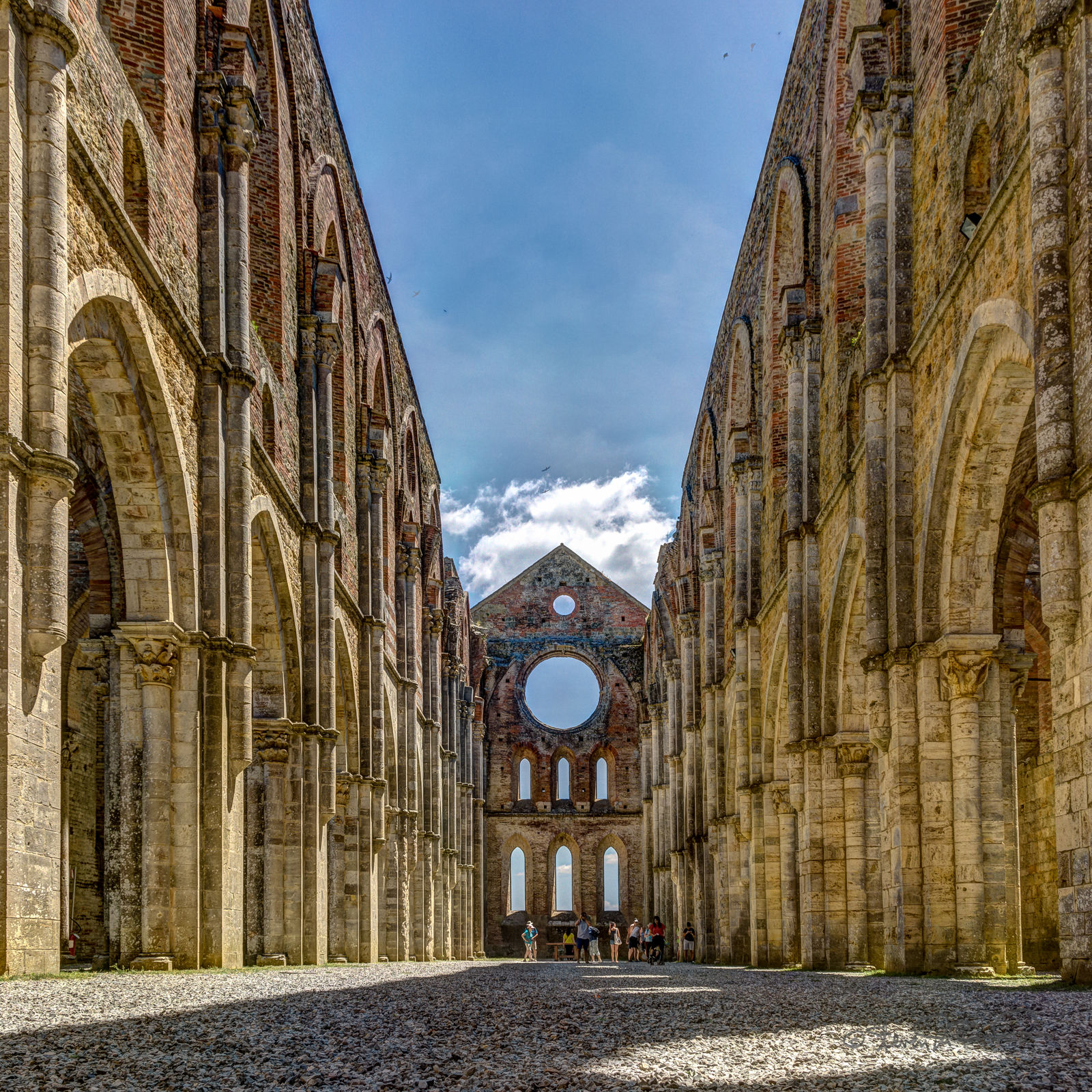 Chiusdino
The abbey
A sky like a ceiling ~ by Giulio Pedani

Read the story
The city is home to San Sebastian Church, Miralduolo Castle, Compagnia di San Galgano Church and the Lenzi stately homes. Before the town existed, the Benedictine Abbey of Santa Maria stood on the same site, built in 1004. The town slowly grew on a nearby hill top ridge and quickly became an important strategic point in the area. The town was loyal to the bishop of Volterra until 1215 when it came under Sienese rule.

HISTORY
The town is near to the Via Francigena pilgrims' route that passes through the region. A river of pilgrims from the remotest corners of northern Europe used to travel along this ancient route on their way to Rome. Chiusdino naturally took advantage of the increased trade these pilgrims brought to the area. As well as making money from trade, the town also had a thriving mining industry which was fought over by many important ruling powers of the time. The town reached its modern day size in the XV century. During the Sienese War in 1554, the town was occupied by French and imperial troops and subsequently went on to become a part of the Grand Duchy of Tuscany three years later. This was an advantageous change for the inhabitants of Chiusdino as in 1776 the Grand Duke of Lorena granted the town independent status.

The town was home to Saint Galgano who was born here in 1148. His head is conserved as a sacred relic in the Propositura di San Michele. Visitors can still see the mysterious knightly hermit's house which is a small Romanesque building. Legend has it that after living quite a debauched life, Galgano was visited by the angel Gabriel, at which point he totally changed. He went on to founder the abbey that carried his name and is said to have performed a miracle around 1180. He was taunted by his old battle companions and decided to ram his sword into a rock up to the hilt, making a cross shape. He died a year later, aged 33.
&
TOP ATTRACTIONS IN Chiusdino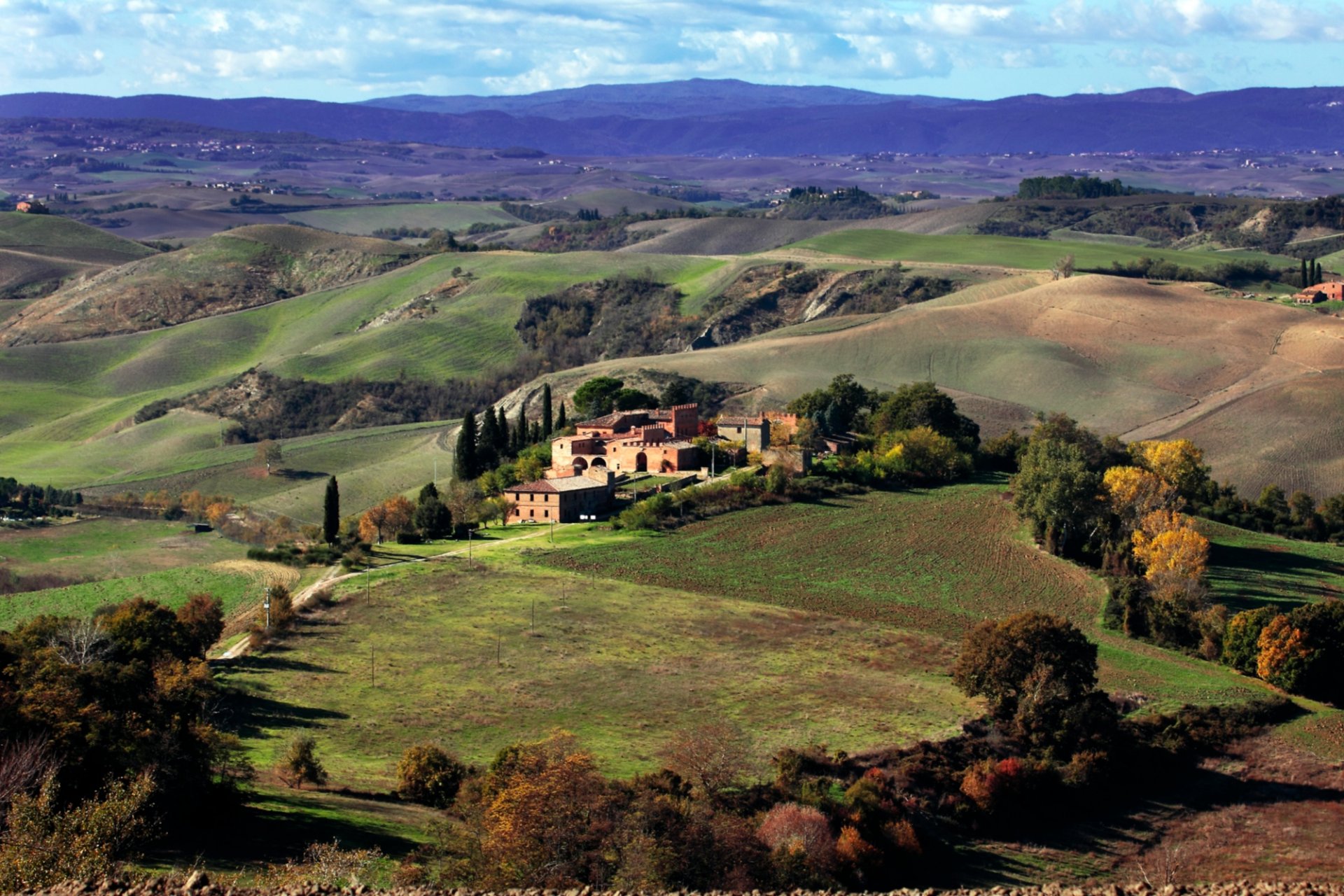 From Chianti to the Crete, Valdelsa to the Val di Merse: towns and villages filled with art, scenery and really good food
The Terre di Siena are rolling lands that surround the city famous for its horse race, the Palio. ...
Morekeyboard_backspace
Other towns and cities in Siena area