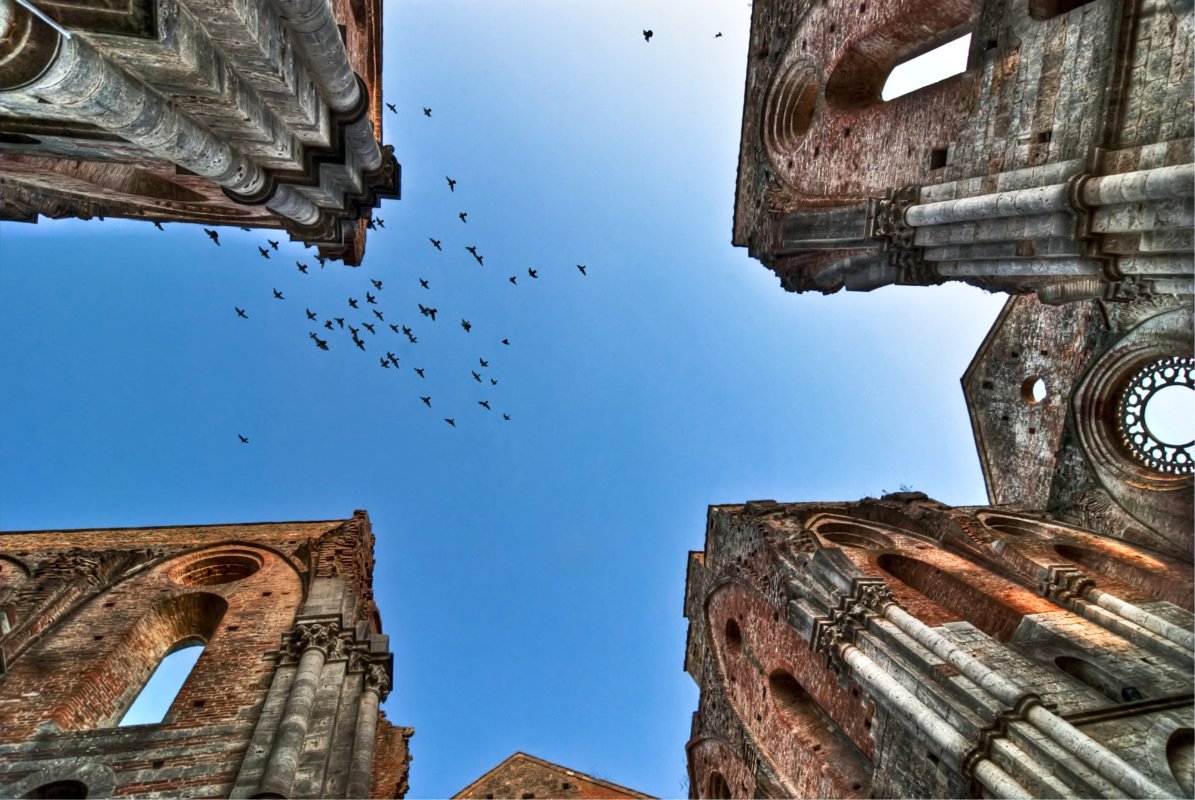 Chiusdino
A strip of land that's home to the amazing San Galgano Monastery
Read the story of Chiusdino on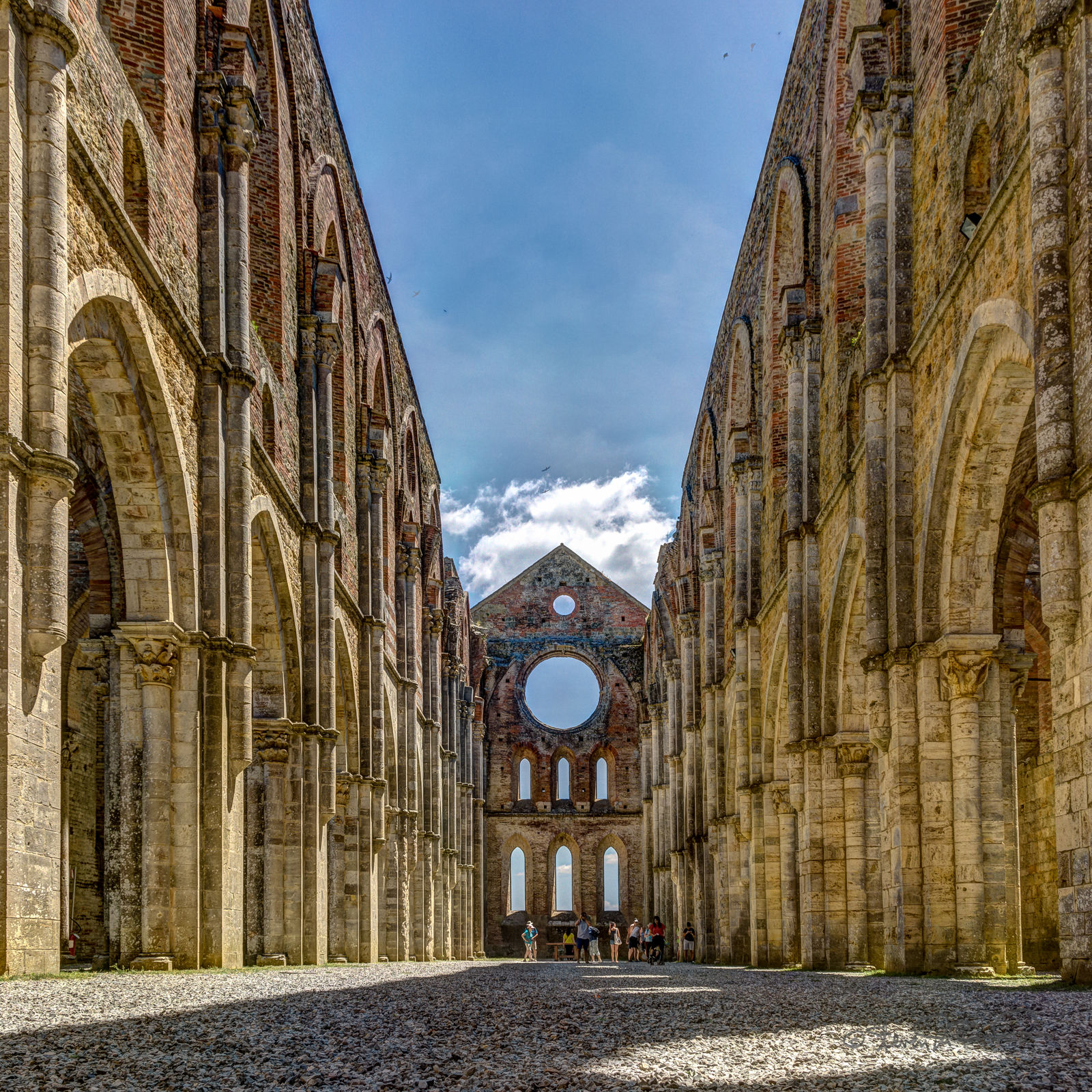 Chiusdino
The abbey
A sky like a ceiling ~ by Giulio PedaniRead the story
Chiusdino, in a stunning location between the Valle della Merse and the Colline Metallifere, stands in a woodland setting that shows the medieval castle and its fortifications in its best light. Founded in ancient times, probably due to an early medieval settlement by the Longobards, Chiusdino later passed under the control of the Bishops of Volterra and in the thirteenth century to Siena.
The town is home to the Church of San Martino, also known as "outside the walls", the Prepositura of San Michele, next to the birthplace of San Galgano, and the Church of Compagnia di San Galgano, home to interesting bas relief depicting San Galgano sticking his sword in the rock. In fact the famous Cistercian Monastery of San Galgano stands in the Chiusdino area. An architectural icon in Tuscany, the roofless place of worship was one of the earliest, most striking examples of Romanesque and Gothic buildings in Italy and it's worth the drive by itself (no matter where you're coming from!).
Montesiepi Hermitage and the basilica comprise the most important religious complex near Siena. Unlike the well-preserved basilica, the hermitage towers over the monastery's bare bones: a silent and solitary land that's striking and contained. The hermitage stands on the top of a hill blanketed with oak trees, where the young knight Galgano di Guidotto retreated in December 1180 and where he died a year later.
In the municipal area, which is worth exploring while you're here, check out the castle town of
Frosini
, the old home to the Della Gherardesca counts, and the tiny villages of
Luriano
and
Castelletto
, as well as
Montalcinello Castle
.
&
TOP ATTRACTIONS IN Chiusdino
Social & Web
Find out what they say about us, and tell us about your Tuscany!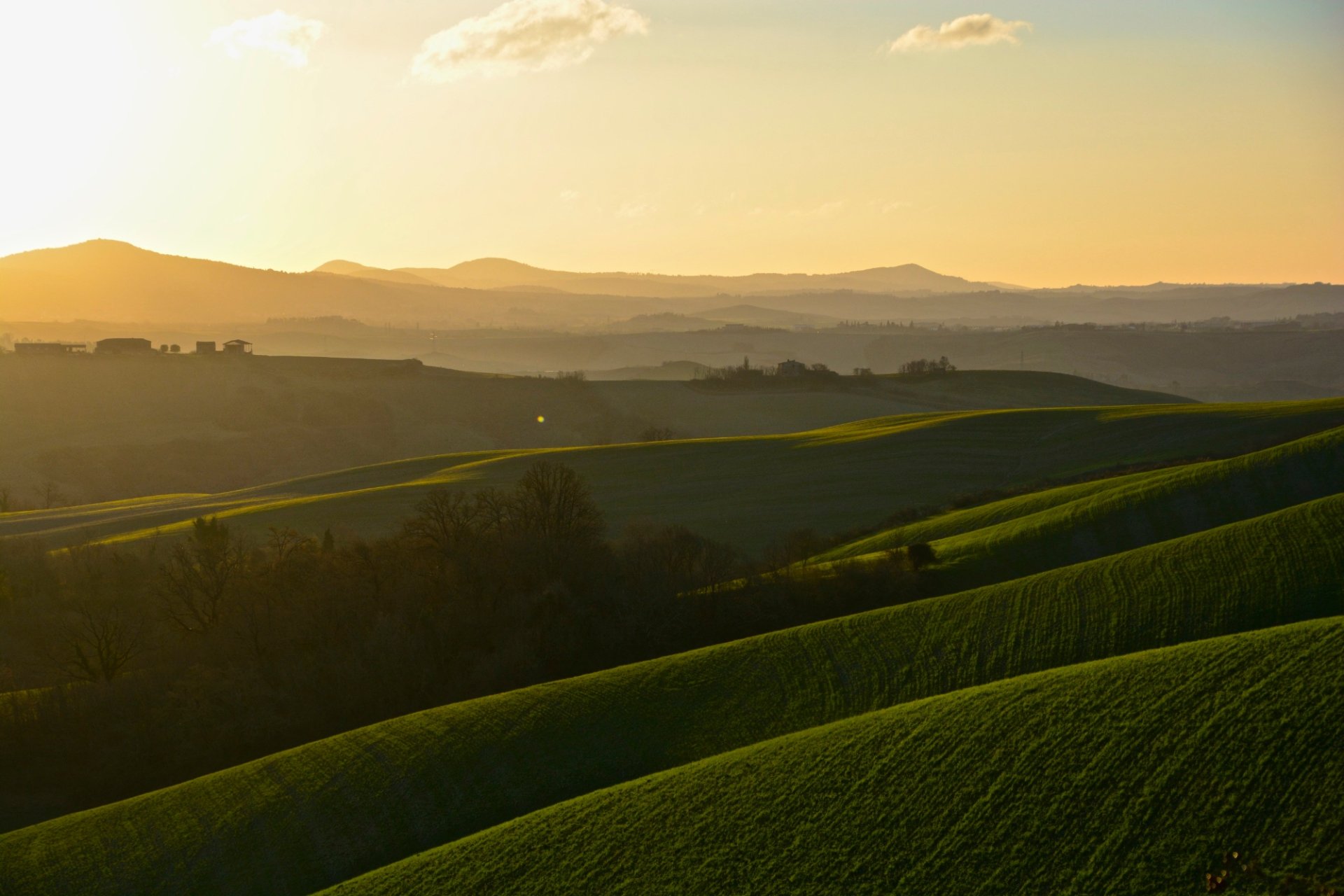 Picture postcard scenery soaked in tradition, history and must-see places
The Siena area (known as the "Terre di Siena" in Italian) is the scenic countryside surrounding Siena, which continues to entice travellers with its beauty just like the times of the Grand Tour. ...
Morekeyboard_backspace