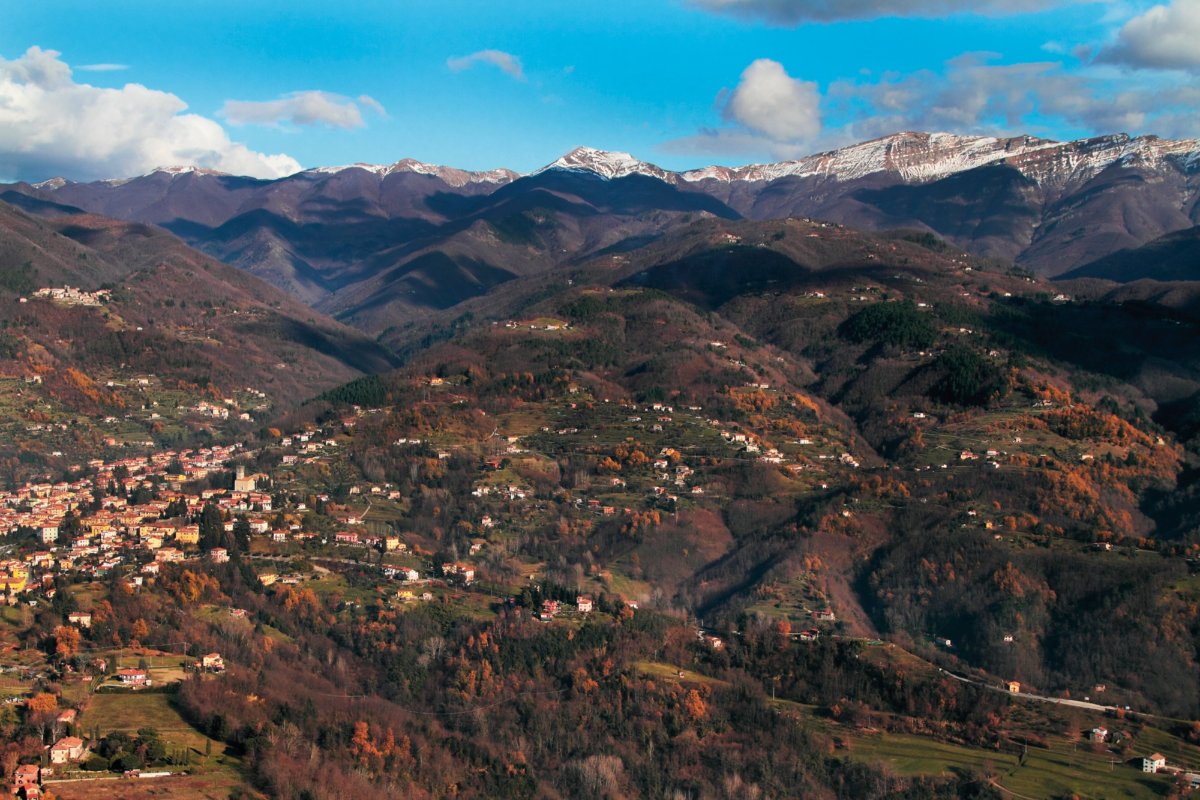 Castelnuovo di Garfagnana
In the heart of Garfagnana, rich in natural and historical beauty
Castelnuovo is the main centre of Garfagnana, positioned at the merging of the river Serchio with the Turrite Secca, a typical mountain torrent coming down from the Apuans.
The town is the commercial and administrative centre of the valley, seat of the 'Comunità Montana' which unites 16 communes, and many other public offices. With its schools, library, museums and sports centre it has become an important reference point both for its inhabitants of the villages and for the ever-increasing number of tourists who come here to discover its natural and historical beauties.

HISTORY
The first historical records documented on Castelnuovo dateback to the year 740 AD and already in 1300 it had become an important centre of transit under the dominion of Lucca.
The construction of the bridge by Castruccio Castracani to connect the castle with the village of Cellabarotti. In 1430, tired of the continuous disputes and the uncertain future, the inhabitants of Castelnuovo freed themselves of the oppression of the city of Lucca, and subjugating themselves willingly to the Estensi, thus acquiring considerable privileges and enormously increasing development.

Vicaria was the capital of the Province up until the unity of Italy, with the exception of a brief period of franco-napoleonic dominion in the years between the eighteenth and nineteenth centuries. The various Estensi governors included Ludovico Ariosto (1522-1525) and Fulvio Testi(1640-1642). The original structure of the castle (XIIth century) was amplified and rearranged in the course of time; the construction of the terrace overlooking the main square dates back to 1675.

THE CATHEDRAL (DUOMO)
Another monument of considerable interest is the Duomo named after the Saints Pietro and Paolo, built in 1500 on the remains of a pre-existing Romanesque church. Inside there is a splendid Della Robbia terracotta, the 'pala di San Giuseppe' at the base of which can be seen the coats of arms of the community of Castelnuovo, showing a blue lion rampant on a yellow field, the wooden cross of the XVth century and the marble framework attributed to the Civitali workshop of Lucca.
2
TOP ATTRACTIONS IN Castelnuovo di Garfagnana