Cycling in the borderlands of Garfagnana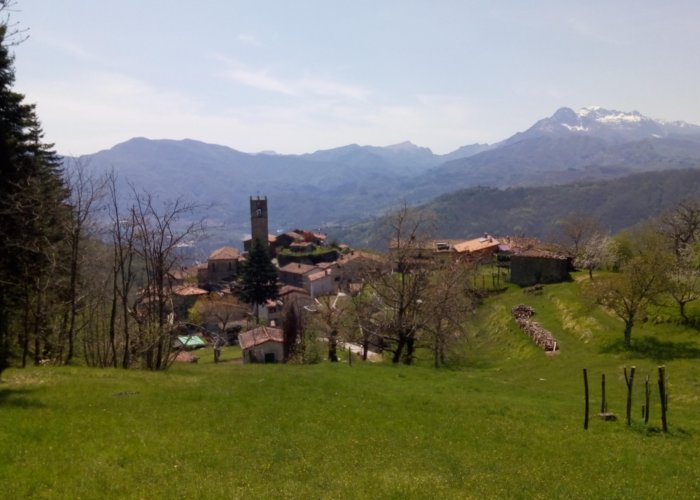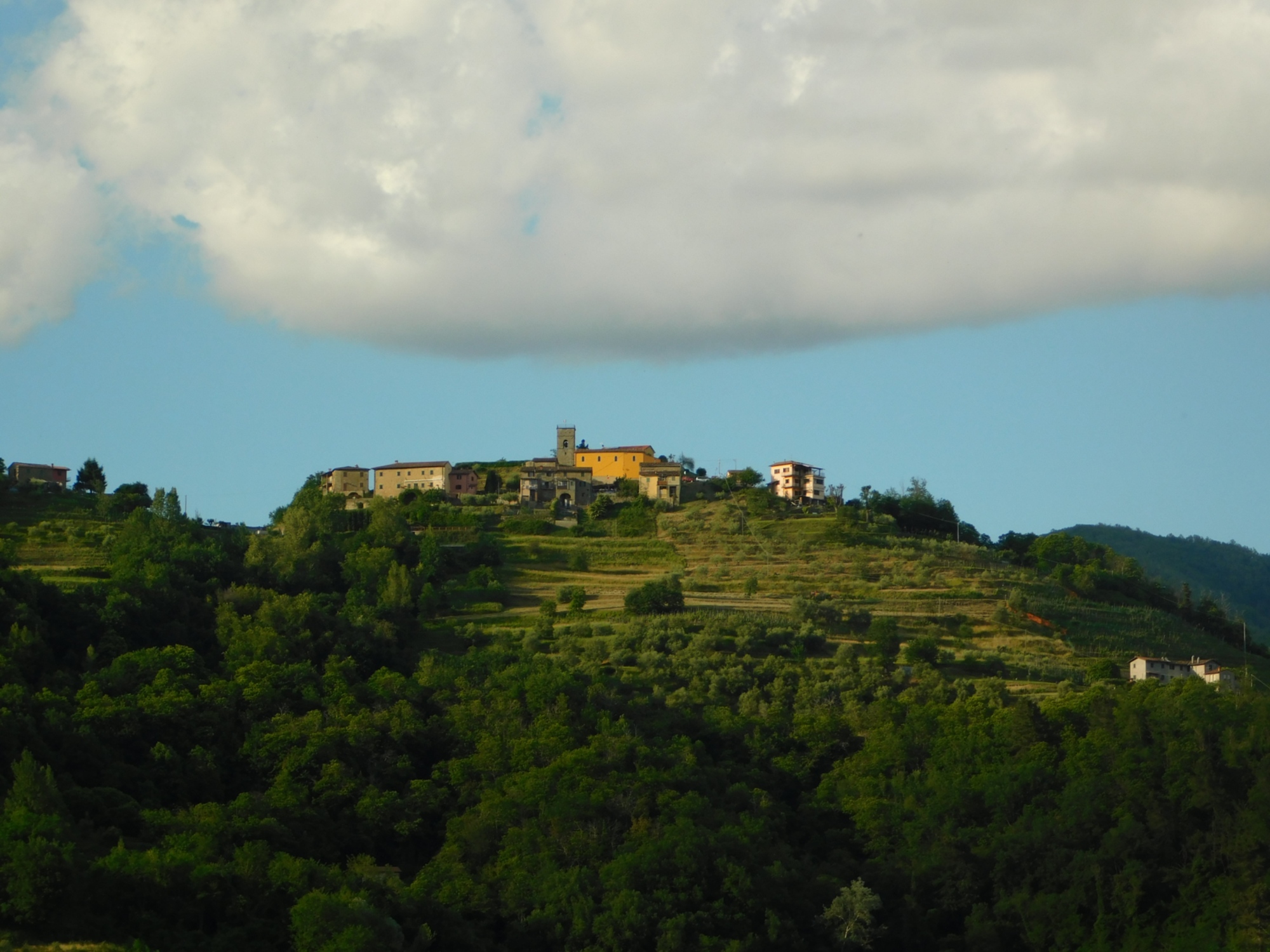 Toward small embedded villages and fortifications of great beauty
We start from the train station, where the bars of the nearby level crossing still seem to mark the obligatory entrance to the lands of Fosciandora. In fact, we are in the locality of Ponte di Ceserana, the only access road to the municipal territory. Beyond the bridge, the road system divides into a network of narrow, winding and little-used municipal roads that reach the small villages, cleverly built, in a defensive position, on top of the hills.
We ride through a landscape unusual for Garfagnana, alternating between asphalt and short stretches of dirt road, surrounded by terraces planted with vines and olive trees. In the first village we come across, Ceserana, the Este fortress occupies the highest part of the town, developing along the ridge at its foot, and houses within its walls the Romanesque church of Sant'Andrea already mentioned in Pope Alexander III's bull of 1168.
Lupinaia, already in the Lucca territory, is the highest village we encounter on the route. We now descend in the direction of Fosciandora and, passing near the sports field we reach Migliano, with the large Sanctuary of the Madonna della Stella, from where, in a short time, we arrive at Riana to take the beautiful dirt road that leads to the Ponte di Campia. We ride past the Serchio River and begin to ascend in the direction of the fortified villages of Fiattone and Perpoli, in the territory of Gallicano, placed in a dominant position controlling the accesses to the valley. We decisively change slope, reaching the Monteperpoli Pass and the small agricultural village of Monterotondo, from where, with a short dirt stretch, we enter the center of Castelnuovo, the capital of the Estense Province of Garfagnana. A short stretch on the road of the bottom of the valley, to be tackled carefully because of the heavy traffic, brings us back to our starting point.
Explore
Discover something of interest near this itinerary
[]