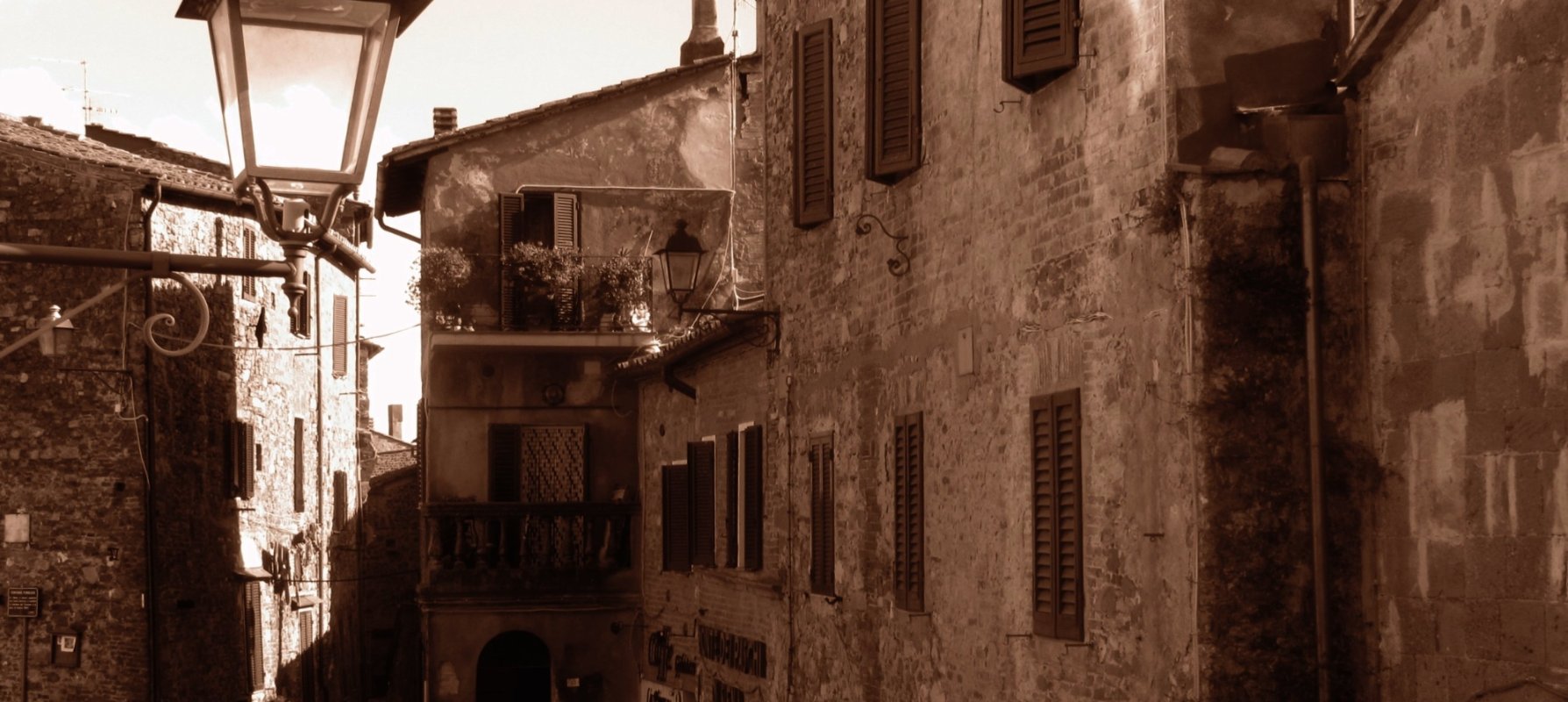 Campagnatico
Dante describes this charming medieval village and its frescoes, in the Divine Comedy
Campagnatico is a typical medieval town, both in its urban structure and in its strategic position. It stands on a rise, planted with olive trees, which to the east, drops off sharply over the Ombrone Valley.
The ancient castle belonged to the Aldobrandeschi family of Sovano, and was mentioned in Canto XI of Dante's Purgatory. The castle subsequently passed into the hands of the Tolomei, who were especially keen on controlling this fertile land. Along with the rest of the Maremma,
Campagnatico suffered greatly as the result of various wars and calamities.

However, it returned to prosperity under the rule of the Grand Duke Leopold II when he reclaimed the marshlands. The entire area is abundant in Mediterranean scrub, and the rolling hills are cultivated with vineyards and olive groves that yield excellent wine and olive oil.
Today, Campagnatico is the principal town in a wide area that includes not only the charming medieval town of Montorsaio, but also numerous villages that keep local traditions alive by staging fairs, celebrations of their patron saints and pageants. Among these kinds of festivities is the Palio dei Ciuchi (Donkey Race), which is held in Campagnatico every year in mid September.

Source: APT Maremma
&
TOP ATTRACTIONS IN Campagnatico