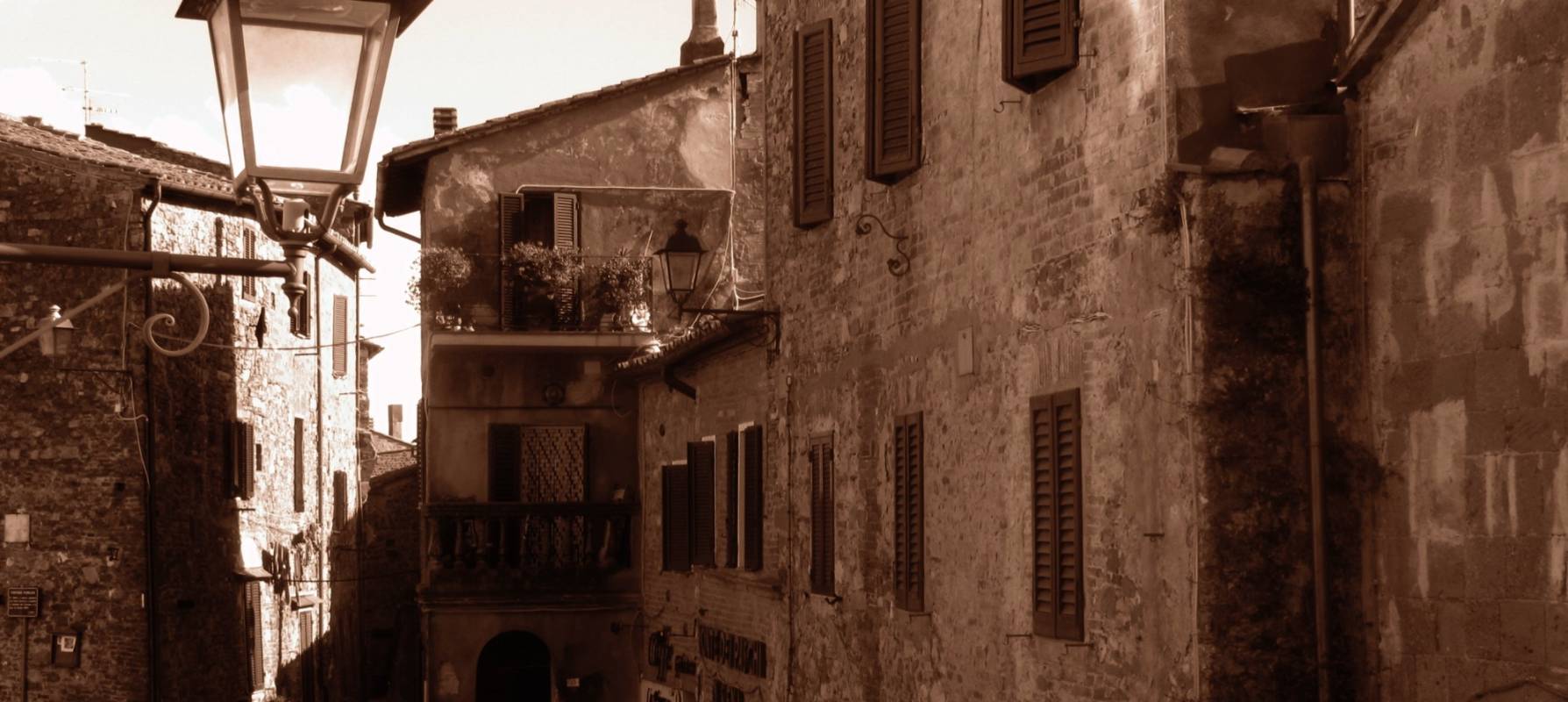 Campagnatico
A little medieval hilltown in the Maremma Toscana
Campagnatico is a medieval village par excellence, both in terms of its structure and its position, which is on top of a steep cliff pointing towards the Ombrone valley. The area is marked by an old castle, which once belonged to the Aldobrandeschi family of Sovana and which Dante mentioned in Canto XI of his Purgatorio: this fortress subsequently passed to the Tolomei lords, who acquired a great deal of this rich and fertile land.
After a period of war and hardship, Campagnatico enjoyed something of a renaissance in the eighteenth century thanks to Grand Duke Leopold II, who drained large areas of marshland and generally restored this part of the Tuscan Maremma to better health.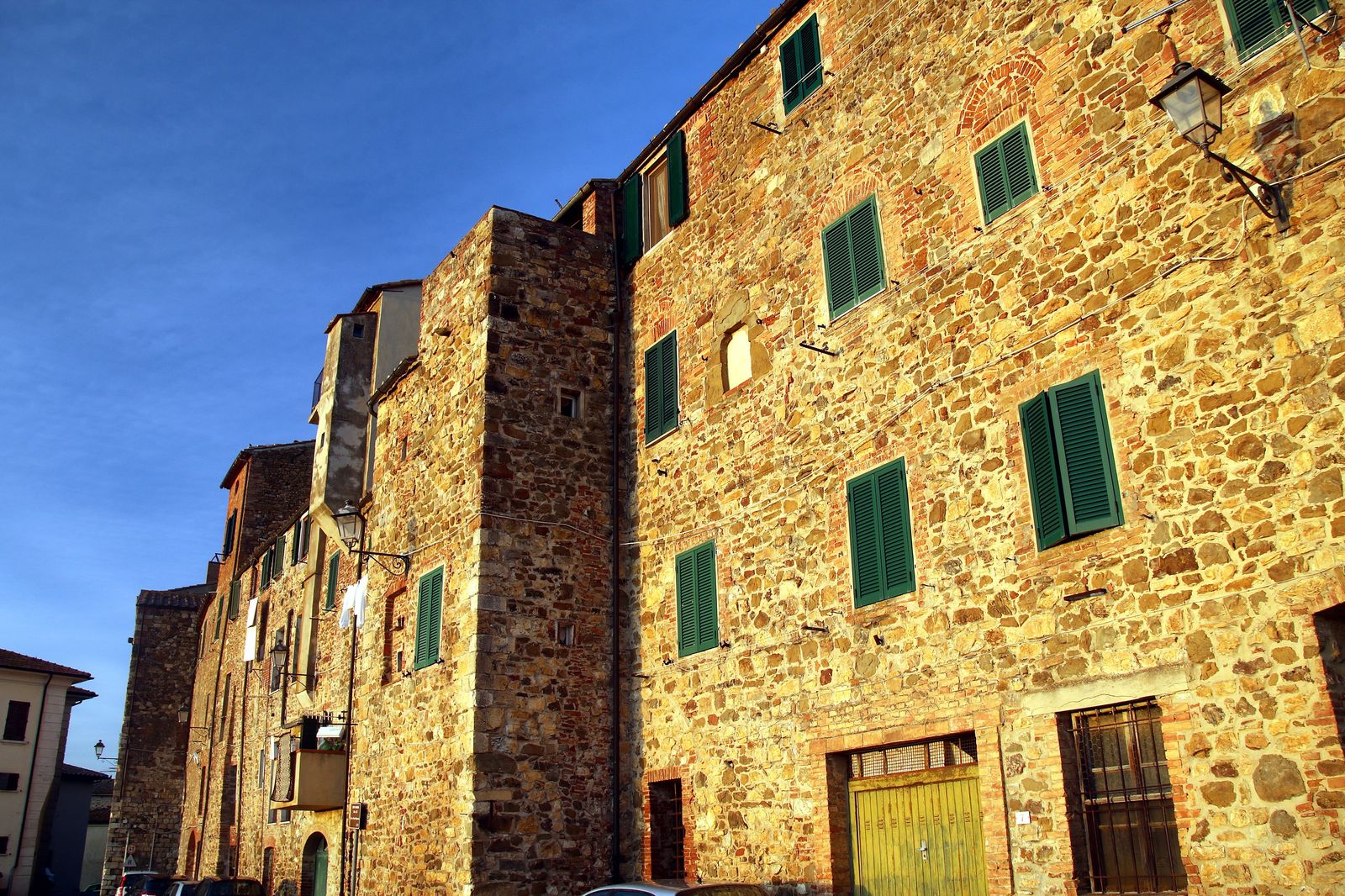 Campagnatico
A glimpse between the sea and the mountains
A distinctive medieval town, created by the Aldobrandeschi family
Read the story
What to see in Campagnatico
Among the village's monuments, it's worth mentioning the church of San Giovanni Battista, which contains an interesting cycle of frescoes. Then there's the church of Santa Maria della Misericordia, and finally the Romanesque building that was the church of Sant'Antonio Abate, before it was converted to a theatre in the 1800s.
Even today, Campagnatico's surroundings are typified by a rich Mediterranean scrub and by gentle rolling hills, lined with vineyards and olive groves. These are punctuated by other, completely intact medieval hilltowns, such as Montorsaio.
Particularly notable are the defenses that encircle many of these hilltowns, from the walls of Montorsaio to those of Campagnatico itself. Then we have the Aldobrandesca fortress, the Cassero Senese and the bewitching Colonne della Sabatina, a medieval bastion that once belonged to the Abbey of San Galgano.
Leaving Monte Amiata's surroundings behind us and passing the gorgeous villages of Santa Fiora and Castel del Piano, we head into the southern Maremma in search of still barely-known treasures. Magliano in Toscana, for instance, looks like it still exists in the Middle Ages, from its hilltop encircled with olive groves and vineyards.
Just outside of Magliano, you can find one of Tuscany's most monumental trees: the Olivo della Strega (the witch's olive). Its name comes from the legend that, in medieval times, women accused of witchcraft would gather beneath its branches.
If you walk or ride the alleyways of Scansano's historic centre, maybe following a local nature guide, you will appreciate the beauty of this environment at its fullest. Scansano is only a few miles from the hot springs of Saturnia, a true paradise of well-being and regeneration, both for mind and body.
The ideal time to visit Campagnatico is September, partly for the festivals that take place in honour of its patron saint, but also for the most exciting folklore event of the area. This is the Palio dei Ciuchi, a donkey race between the town's districts of Castello, Centro, Nobile Rione Pieve and Santa Maria. Via Roma, in the town centre, serves as a track.
Typical Dishes and Produce
The cuisine of the Maremma is nothing if not simple, but its limited palette of ingredients make for some tasty surprises. Charcuterie and cheeses take centre stage in every antipasto; as for the first courses, tortelli maremmani positively burst with ricotta and a light aroma of spices and herbs. The most popular main course is without a doubt wild boar, a delicacy which is almost synonymous with the local cuisine.
&
TOP ATTRACTIONS IN Campagnatico
Social & Web
Find out what they say about us, and tell us about your Tuscany!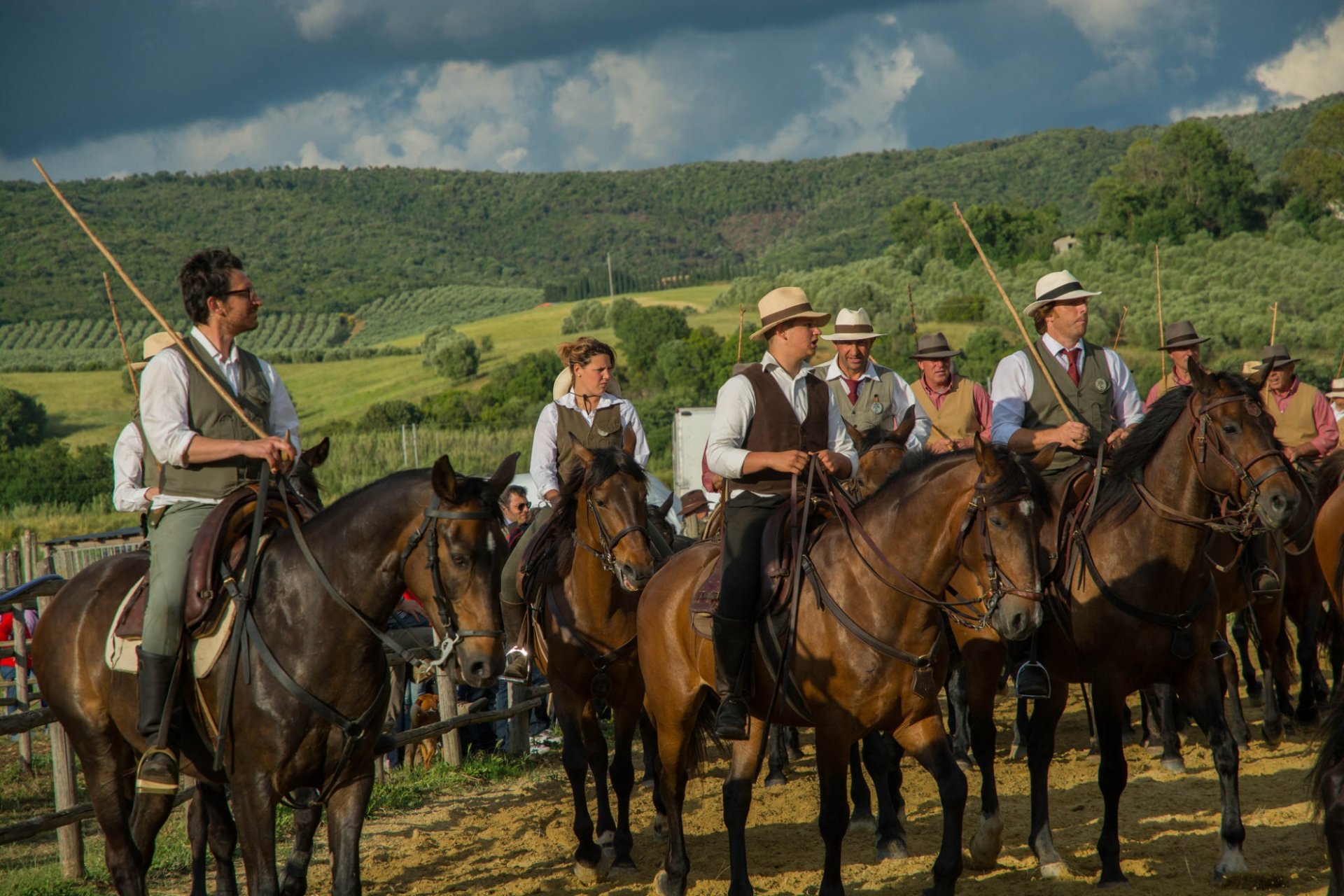 Crystal-clear sea, unspoilt countryside, hot springs and the charm of Etruscan villages
Southern Maremma is a wild land, where the most unspoilt nature reigns supreme, made up of Mediterranean scrub that inebriates with its various aromas, from the hilltops to the sea. ...
Morekeyboard_backspace