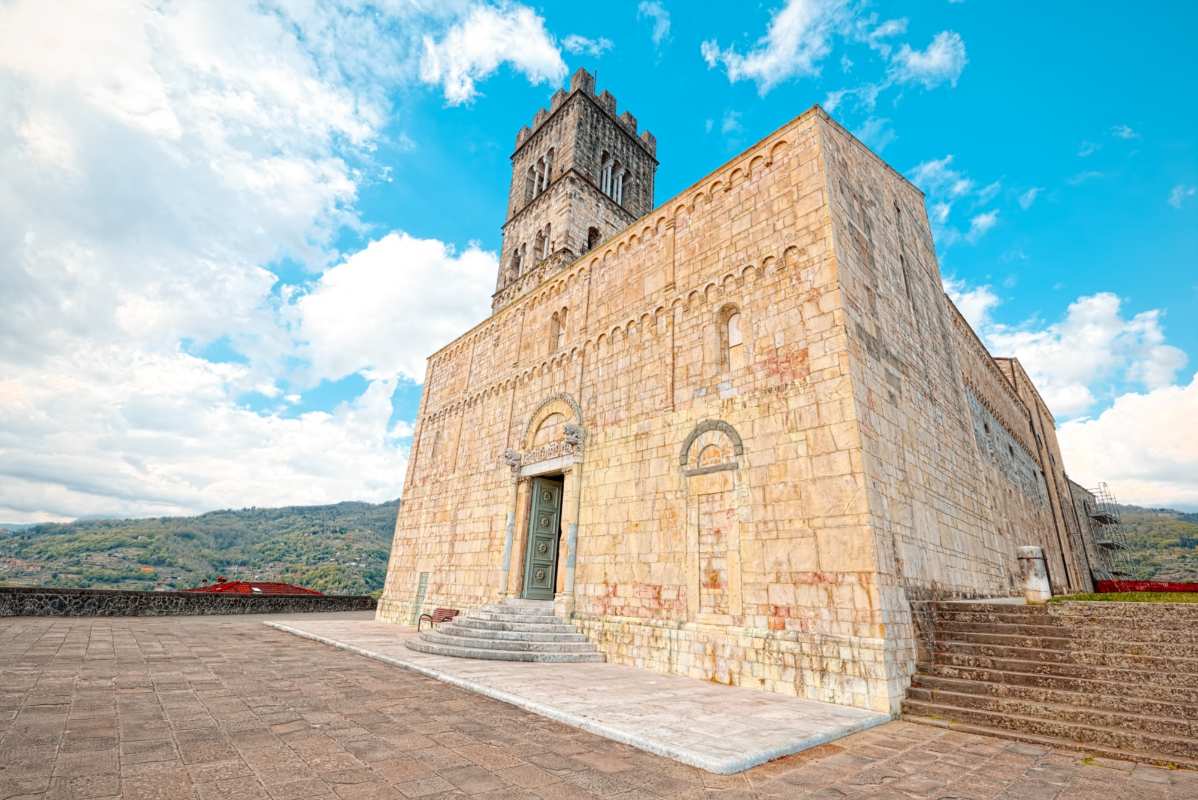 Photo ©Shutterstock / Arkanto
Places of worship
Cathedral of San Cristoforo in Barga
The Romanesque gem dates to before the year 1000 and was immortalized by Pascoli
The Cathedral of San Cristoforo in Barga is a Romanesque gem in the centre of the village that, from the outside, seems almost like a fortress. The original building dates to before the year 1000, but it was modified over the centuries with decorative elements that range from Romanesque to Gothic.
The stone façade is splendid, boasting medieval decorations that enrich the entire exterior of the cathedral. The main portal is dominated by an arch sculpted with leaves and a low-relief that depicts a harvest, while the side portal contains a low-relief attributed to the sculptor Biduino (12th century) that shows the miracle of St. Nicholas's Golden Skyphos.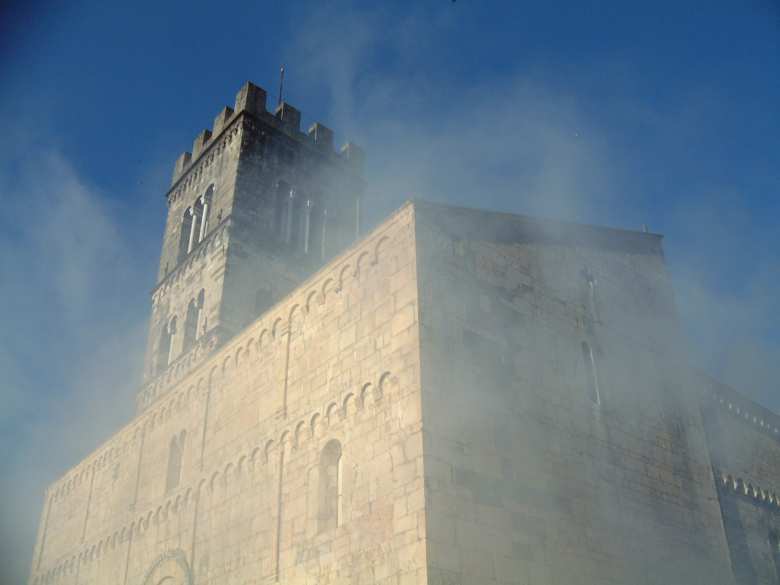 The interior of the church is home to a wonderful marble pulpit attributed to Guido Bigarelli da Como (13th century) portraying scenes from the Nativity, a terracotta ciborium for the consecrated oils by Andrea Della Robbia and, in the Chapel of the Santissimo Sacramento, a terracotta altarpiece with the Virgin and St. Roch from the 16th century.
The cathedral was also mentioned in a poem by Giovanni Pascoli, the poet who lived for a long time in Castelvecchio, a village close enough to Barga that he could hear the cathedral's bells as they rang.
Al mio cantuccio dove non sento
se non le reste brusir del grano,
il suon dell'ore viene col vento
dal non veduto borgo montano:
suono che uguale, che blando cade,
come una voce che persuade.
Barga
A medieval village nestled between the Tosco-Emiliano Appenines and the Apuan Alps
Barga is a village nestled between the Tuscan-Emilian Apennines and the majestic Apuan Alps. The Barga mountains' beauty is combined with stunning colours, a mild climate, remarkable works of art and its people's lively hospitality. The town is full of historic traditions, and has been included in the list of most beautiful villages in Italy (drawn up by ANCI). ...
Morekeyboard_backspace