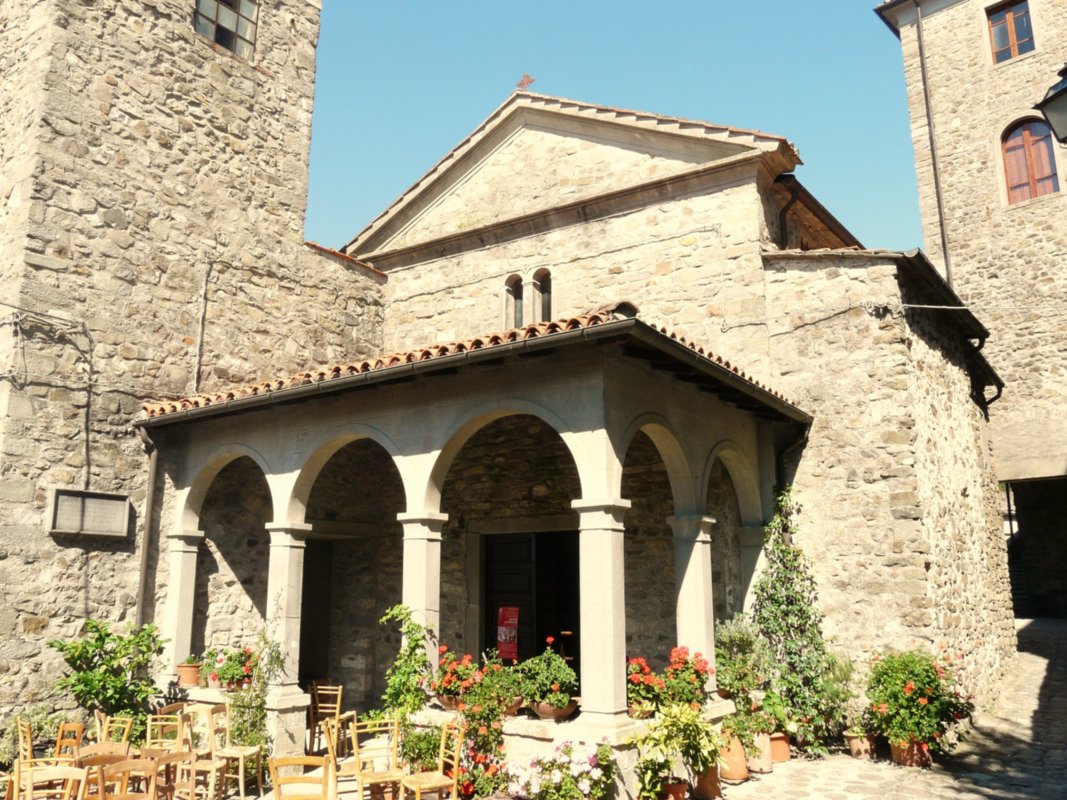 Bagnone
Lovely vacation town and center for important seasonal fairs
Read the story of Bagnone on

Bagnone
Stories and legends from a Lunigiana town
Wayfarers, maidens, cruel marquises and ghosts whose screams can still be heard

Read the story
Bagnone lies in the upper portion of the mountainous Lunigiana Region. First a castle and its lands, Bagnone then became a vicariate of Florence in the 15th century. The town's economy was primarily based on chestnut and sheep farming. Bagnone is an exciting tourist destination thanks in particular to its weekly market and large seasonal fairs. Today, the area's economy is centered around agriculture—primarily grapes and olives.

THE HISTORIC TOWN CENTRE
Take a trip through the past as you walk along the arcade of the old market where merchants, tailors, apothecaries and shoemakers first opened their shops as they settled the town. The castle was built in the second half of 14th century by the Malaspina family before passing to the Noceti family. Fifteenth century chronicler, Antonio da Faye, is buried in the chapel.

OUTSIDE THE CENTRE
Treschietto
Set high above the ravine, visitors can admire the considerable ruins of the Castle of Treschietto.

Castiglione del Terziere
Don't miss the Castiglione del Terziere castle, seat of the ancient Florentine Captaincy, which was lovingly restored and brought back to life by Loris Jacopo Bodoni.

Nearby towns
Jera with its superb chestnut woods.

Vico and Corlaga where visitors can see the picturesque water-mills where local chestnuts are still ground.

FOOD AND WINE
Bagnone is well-known for its traditional gastronomic products and dishes: pattona, testaroli, focaccette with cold meats and salami, herb quiche and torta di riso (rice cake in custard cream). Treschietto is famous for its onions, which are celebrated with an annual festival.

&
TOP ATTRACTIONS IN Bagnone