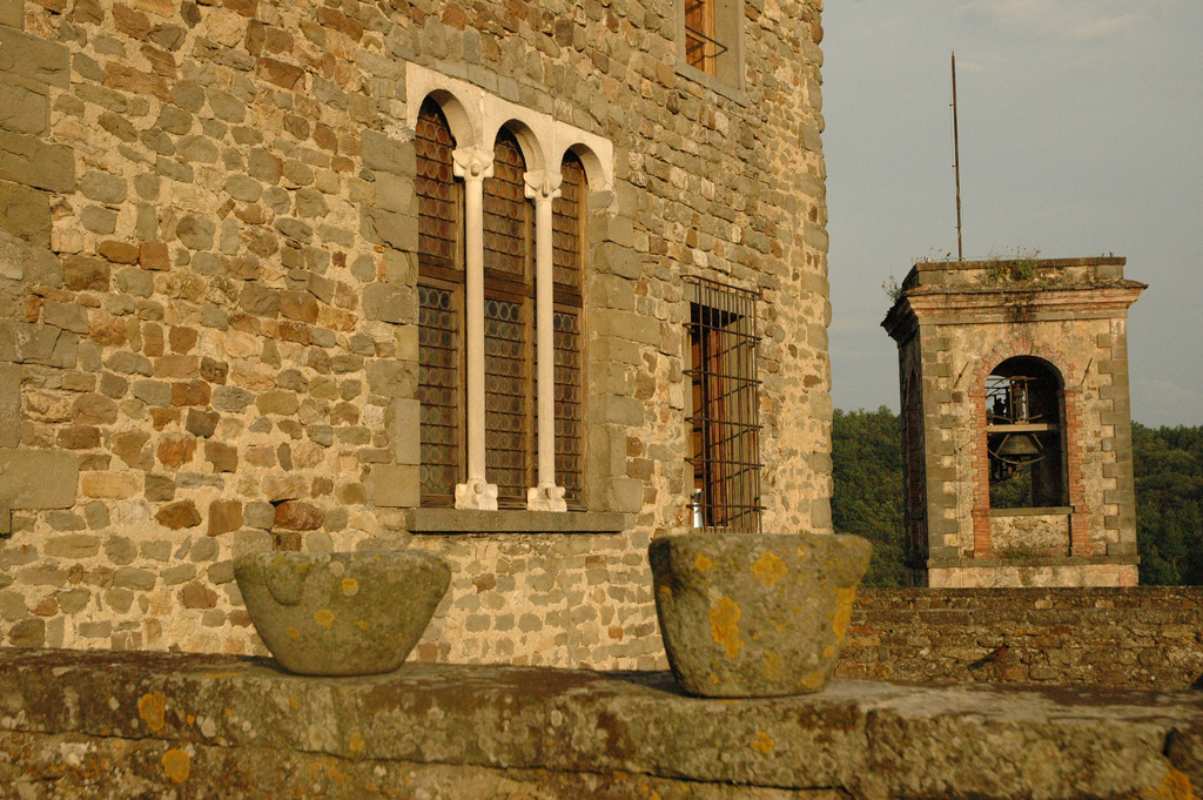 location_cityHistorical Buildings
Castiglione del Terziere Castle
One of the most important monuments of Italian Humanism
The Castiglione del Terziere castle in the municipality of Bagnone is historically significant due to its connection to Italian humanism. Formerly known as "Castiglione dei Corbellari", referring to the noble consort of families acting as sub-fiefs to the Este dynasty in the area, the castle was renamed "del Terziere" in 1275 when it was added as the "third part" of the feudal inheritance of Marquis Alberto Malaspina of Filattiera (Spino Fiorito branch). Commanded by the Florentine Captain of Justice from 1451 onwards, working with the municipality, Fivizzano, the castle was an important administrative centre subject to Florentine ruling.
Today the castle is a private holding and following extensive and authentic restoration work, is home to the Niccolò V Centre of Humanistic Studies and the Libera Cattedra di Filologia e Polifonia Vocale, as well as an archive and library preserving important texts.
Bagnone
Local produce and culinary traditions in the Valle del Magra
Bagnone lies in the Alta Lunigiana mountains. A settlement since the Stone Age, Bagnone was populated in the Bronze Age too, as evidenced by a stele statue in Treschietto. Named for the first time in a 963 document, the name Bagnone comes from a stream that flowed close to the castle, the original centre of the village, which controlled a section of the via Francigena down in the valley. ...
Morekeyboard_backspace