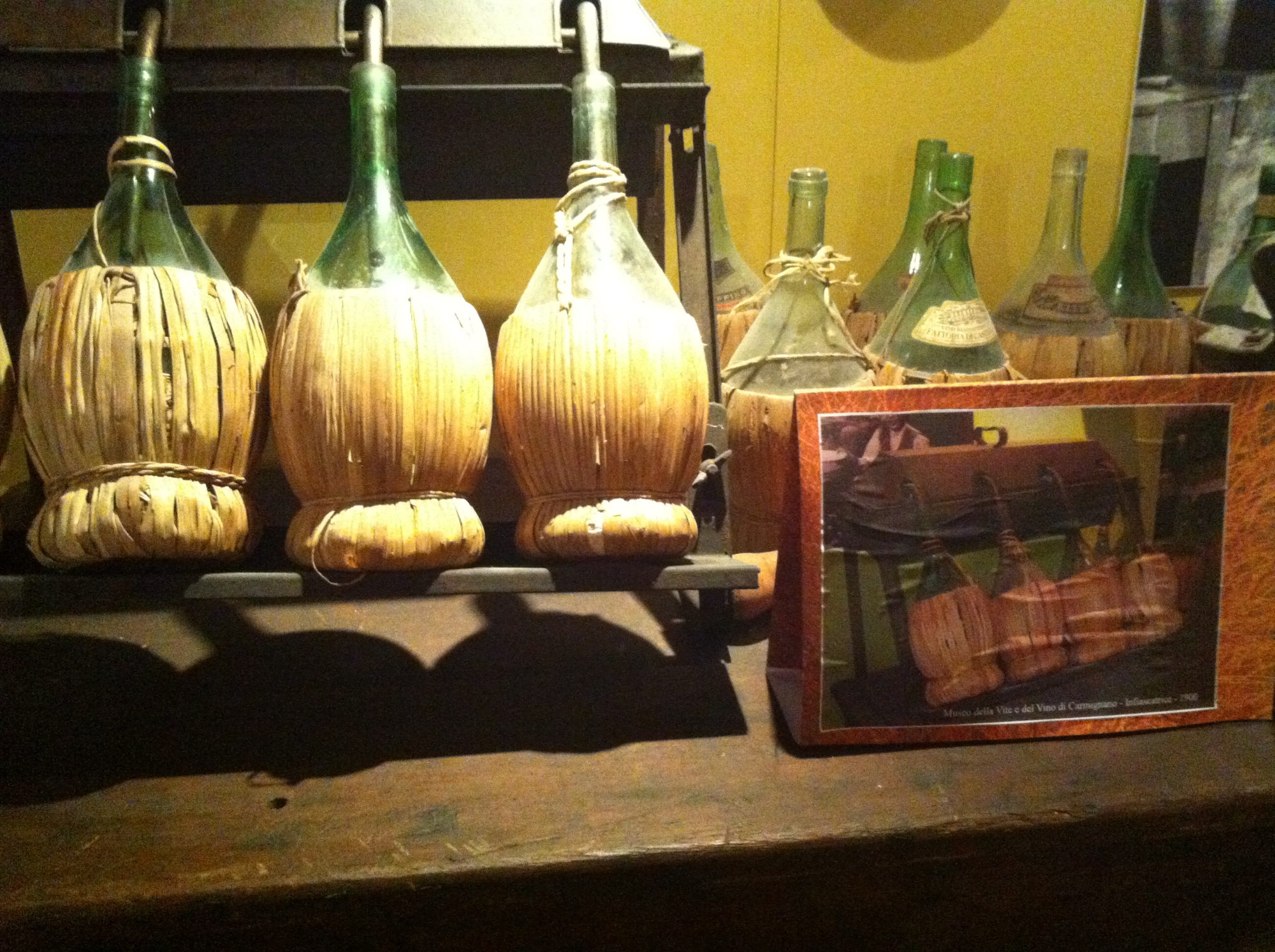 account_balanceMuseums
The Museum of Grapes and Wine in Carmignano
A journey to discover the top-quality wine of Montalbano, from history to flavour
The Museum of Grapes and Wine in Carmignano is a discovery of not only the territory's wine production but also the history of the communities that have lived in the village for centuries and a rural civilization that has long disappeared.
The museum can be found in what was once the Niccolini wine cellars: here, you can admire a reproduction of the painting by Bartolomeo Bimbi depicting a 17th-century vineyard (the original is in the Medici Villa of Poggio a Caiano). Discover the types of grapes grown in Carmignano and the local productions, as well as a part of the rich private collection belonging to Federigo Melis, who owns more than 800 bottles conserved in the museum.
The museum's itinerary continues, showcasing the history of Carmignano and its people and how grape harvesting began. The wine containers used over the centuries are on display, including an Etruscan krater, a medieval jug and today's wicker wine bottle. Further into the museum, you will come across rooms displaying everyday objects from rural life, with old maps of farms, still in existence today, but more than anything else, you will be able to see how the territory developed thanks to the sharecropping method.
The third room is dedicated in part to the Swiss ethnologist Paul Scheuermeier, who, between 1919 and 1930, collected images and stories of peasant culture, local clothing and tools. Today, the museum displays reproductions of some of the photos he took, which capture the cycles of wine production, some drawings by Paul Bosch and various farming equipment.
Info: comune.carmignano.po.it
Carmignano
Landscape, history and great food on the gentle hills of Montalbano
The Carmignano territory stretches between the gentle hills of Montalbano and could even be defined as "a little Tuscany" given that it contains everything that has made this region famous and loved all over the world: great art, landscape, archeology, wine and wonderful food. ...
Morekeyboard_backspace