Archaeological sites
The Necropolis of Prato Rosello
Artiminio is home to numerous Etruscan burial mounds
The Etruscan necropolis of Prato Rosello in Artiminio dates back to a period between the eighth and sixth centuries BCE. It is famed for its burial mounds.
From the town of Artiminio, Prato Rosello can be reached by following a long path through the woods, which leads to a wide clearing and then onto a smaller path, immediately signposted, which begins the descent towards the necropolis. The altitude here affords an extraordinary view of this side of the hill, which slopes fairly steeply down towards the Arno and which, from the earliest chapters in Etruscan history, must have been pimpled with tumuli. Some of them are apparent even today, still showing their hemispherical bulge beneath the soil.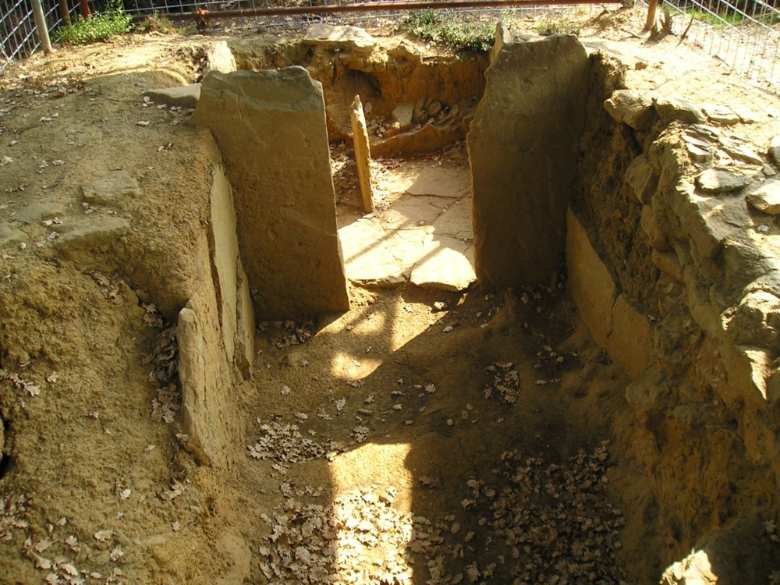 The tombs are numerous, but a large percentage of them have been destroyed or eroded over the course of the centuries.
The most important include the Tomb of the Warrior's Well (8th-7th centuries BCE), found intact inside Tumulus B and Tumulus C: a rectangular tomb with monolithic walls, it is preceded by a small vestibule and a wonderfully preserved staircase. A splendid bucchero thurible, dated to the seventh century BCE, has been found down here; it is now housed in Artiminio's Archaeological Museum.
Other visible monuments are the rectangular tomb of Tumulus B, with a long access corridor and a paved area opposite; Tumulus A is another tomb on a rectangular plan, while Tumulus X hides another quadrilateral tomb but with walls composed of monolithic elements jointed together, and irregular paving.
Carmignano
Landscape, history and great food on the gentle hills of Montalbano
The Carmignano territory stretches between the gentle hills of Montalbano and could even be defined as "a little Tuscany" given that it contains everything that has made this region famous and loved all over the world: great art, landscape, archeology, wine and wonderful food. ...
Morekeyboard_backspace