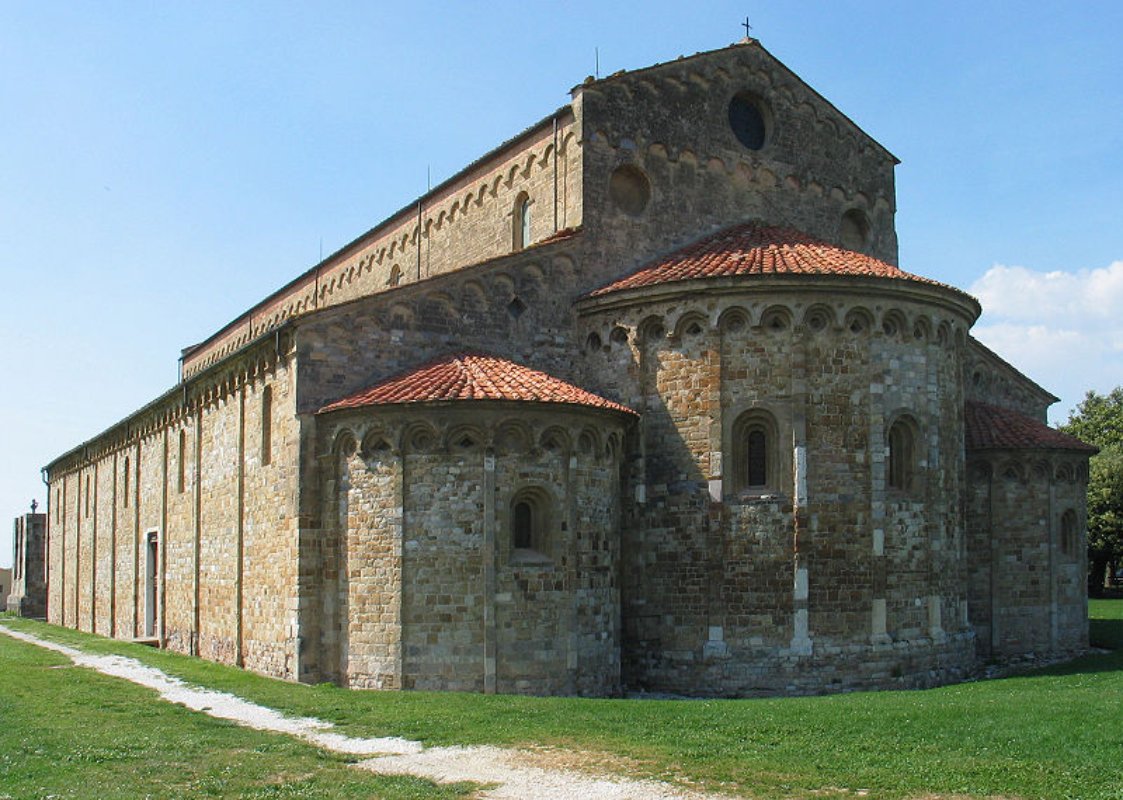 location_cityHistorical Buildings
Basilica of San Piero a Grado
A Romanesque jewel and one of the most important churches in Pisa
The Basilica of San Pietro Apostolo, also known as San Piero a Grado, is found in the municipality of Pisa at the place where Saint Peter is said to have arrived during his journey through the Aegean Sea towards Rome, and the building was constructed in the 11th century on the ruins of an early 4th-5th-century Christian temple.
A clear Romanesque-Pisa style structure, made of stone and white marble obtained from Roman ruins, the Church of San Piero a Grado is characterised by its double order of apses: three are facing the east and one faces the west, with the main door on the north side.
The external décor consists of pilasters, windowless arches and ceramic basins of Islamic origin. Inside, the triple order is made up of large columns with capitals and arches decorated with red; on top of this there is an images of all of the popes up until the 15th century.
Insidem you can admire a cycle of frescoes based on the life of Saint Peter by Deodato Orlandi (14th century), an artist from Lucca.
Pisa
Experience the city of miracles, packed with maritime history and traditions
Pisa and its Piazza dei Miracoli have always been a fundamental stop on any trip to Tuscany. Despite the overwhelming presence of tourists from all over the world, who sometimes seem to have arrived here for the sole purpose of pretending to hold up the Leaning Tower – this sacred place still emits a timeless, evocative and powerful beauty. ...
Morekeyboard_backspace
You might also be interested in