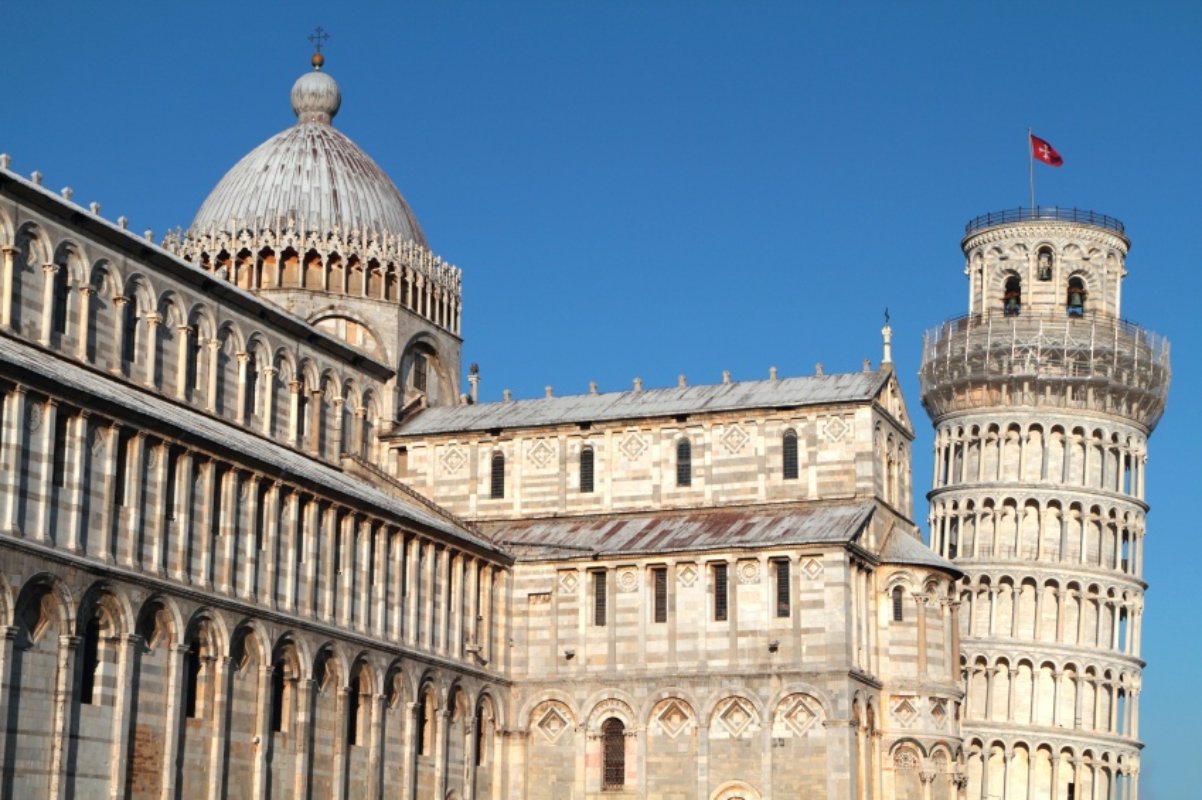 account_balanceMuseums
The Duomo Museum in Pisa
Visitors can learn about this world famous artistic monument in the multimedia Duomo Museum
The
Duomo Museum (Museo dell'Opera del Duomo)
is housed in what was once a fifteenth century convent for
Cappuccine di Clausura nuns
, also known as Benedettine Cistercensi nuns.The museum is home to many of the Duomo's treasures such as sculptures and architectural fragments from the buildings around piazza dei Miracoli. In particular, there is a group of sculptures by
Nicola and Giovanni Pisano
which used to decorate the Baptistery and the Cathedral, but which were removed to the museum during restoration work. Among the many fascinating items on display, there is the Romanesque era 'Exultet' liturgical scroll, an Islamic griffon which used to be on the roof of the Cathedral, busts and statues by Nicola and
Giovanni Pisano
which were once in the Baptistery, an ivory Madonna with Child by Giovanni Pisano and sculptures by Tino di Camaiore (the tomb and altar of San Ranieri and the monument dedicated to emperor Arrigo VII).
Opening hours
November – February: 10am-5pm (during the Christmas period 9am-6pm)
March: until March 9th 9am-6pm, until March 16th 9am-7pm, from March 17th 8am-8pm
April – September: 8am-8pm
October: closed
Entry fee
€5,00 for the museum only
€6,00 includes entry to one of the monuments in the piazza
€10,00 includes entry to all of the monuments in the piazza
Please go to www.opapisa.it for information about special discounts
Disabled access
Yes

Contact information
piazza Arcivescovado 6, Pisa
Telephone 050 3872210
E-mail
info@opapisa.it
http://www.opapisa.it/
Pisa
Experience the city of miracles, packed with maritime history and traditions
Pisa and its Piazza dei Miracoli have always been a fundamental stop on any trip to Tuscany. Despite the overwhelming presence of tourists from all over the world, who sometimes seem to have arrived here for the sole purpose of pretending to hold up the Leaning Tower – this sacred place still emits a timeless, evocative and powerful beauty. ...
Morekeyboard_backspace
You might also be interested in