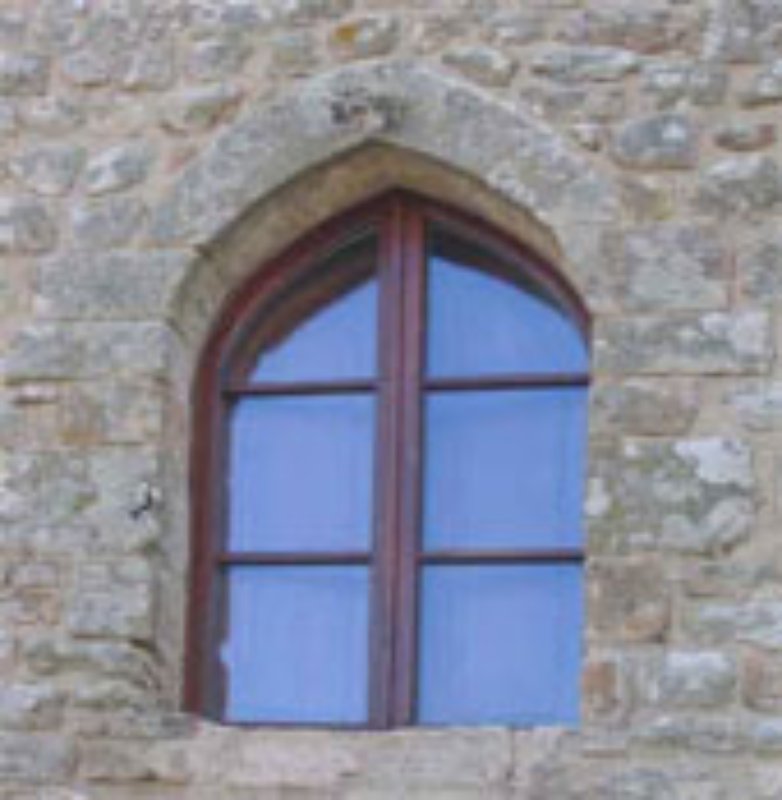 Archaeological sites
The Civitella castle: a mix of history and legend
The history and a description of this fortified castle in the Metalliferous hills
The precise history of this castle is not clear, as most of what is known about it is a tangled mix of history and legend. Construction of the Civitella castle, a few kilometers of Roccastrada, is thought to have begun in 1272, after a nearby castle was destroyed. It faces north-west/south-west and has two rectangular shaped buildings with seven-sided defensive perimeter walls. Both buildings have two floors and have a small courtyard to one side. Overall, it looks more like a fortified farm than a castle. Excluding recent structural work on the castle and damage done during WWII, it's clear that the three constructions were built together and using the same, consistent building techniques. All parts of the castle are built using trachyte, a type of volcanic rock, apart from a large arch that faces east into the courtyard. It is clear that whoever built the castle had not only excellent planning abilities but also access to skilled craftsmen and builders to carry out its construction. This is underlined by the many varied and expertly crafted windows and openings. The entrance to the castle is in the south-east corner, just as it was when it was first built, although unfortunately none of the original entrance remains.
(Article by Comunità Montana Colline Metallifere)
Roccastrada
Medieval villages in Grosseto plain
The picturesque Roccastrada was founded atop a unique mass of trachyte, offering a wide view of the Grosseto plain. A former fief under the Aldobrandeschi family until the early 1300s, the village passed into the hands of the Sienese and later the Medici. The territory around the town – partly covered by forests of oak and chestnut trees – is primarily home to vineyards and olive groves. ...
Morekeyboard_backspace
You might also be interested in