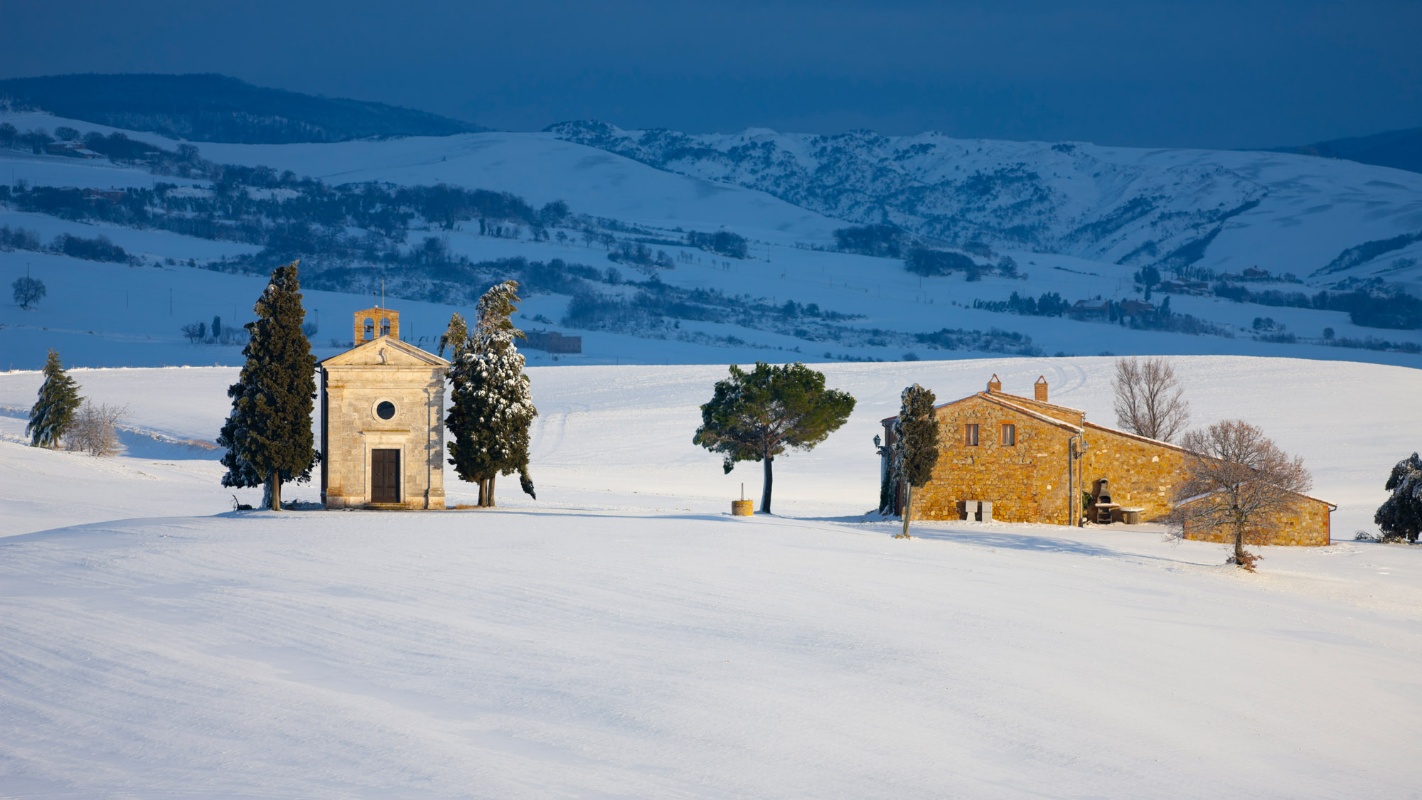 Winter
Snowy mountains and spas, comfort food, opera and museums
Fancy a winter holiday among snowy mountains and spas, comfort food, opera concerts and museums? Or maybe are you dreaming about the Carnival parade of Viareggio, a fun cooking class or a cappuccino after a day of serious shopping? In any case, Tuscany is what you're thinking about!
In winter, museums can be a great resource for those visiting the cities. Tuscany has some of the most important museums with the most famous works of art in the world.
There are lots of activities and sports that can be done in Tuscany during the cold, snowy winter season. You can choose among large districts or smaller ski resorts, where the main activity is skiing but where you can also enjoy the natural winter wonderland with snowshoes or trekking.
If you love shopping, January may be one of the best times to visit Tuscany because it's winter sales season! The winter sales start in January, usually near the beginning of the month, and last until February/March. Take advantage of it!
During the winter, there's no better way to spend a day (or more!) than getting pampered in a spa. No matter where you're traveling in Tuscany, there is surely a spa treatment available in the area. Tuscany has in fact countless of natural springs (a natural flow of ground water) and many spa towns (specialized resort town situated around a mineral spring) that were established in ancient times thanks to this precious gift of the Earth.
Warm yourself up with a ribollita dish made with Tuscan kale, or a Tuscan minestrone made with local vegetables and beans. In the area of Lucca you can try the famous zuppa di farro, prepared with IGP spelt.
Forget about calories and discover the sweetest part of Tuscany. Christmas means Panforte (traditional fruitcake made with honey, nuts, almonds, hazelnuts and candied fruit) or special biscuits as Ricciarelli and Cavallucci. Carnival is the season of Cenci (fried dough covered with powdered sugar) and schiacciata alla Fiorentina (Florentine sponge cake)!