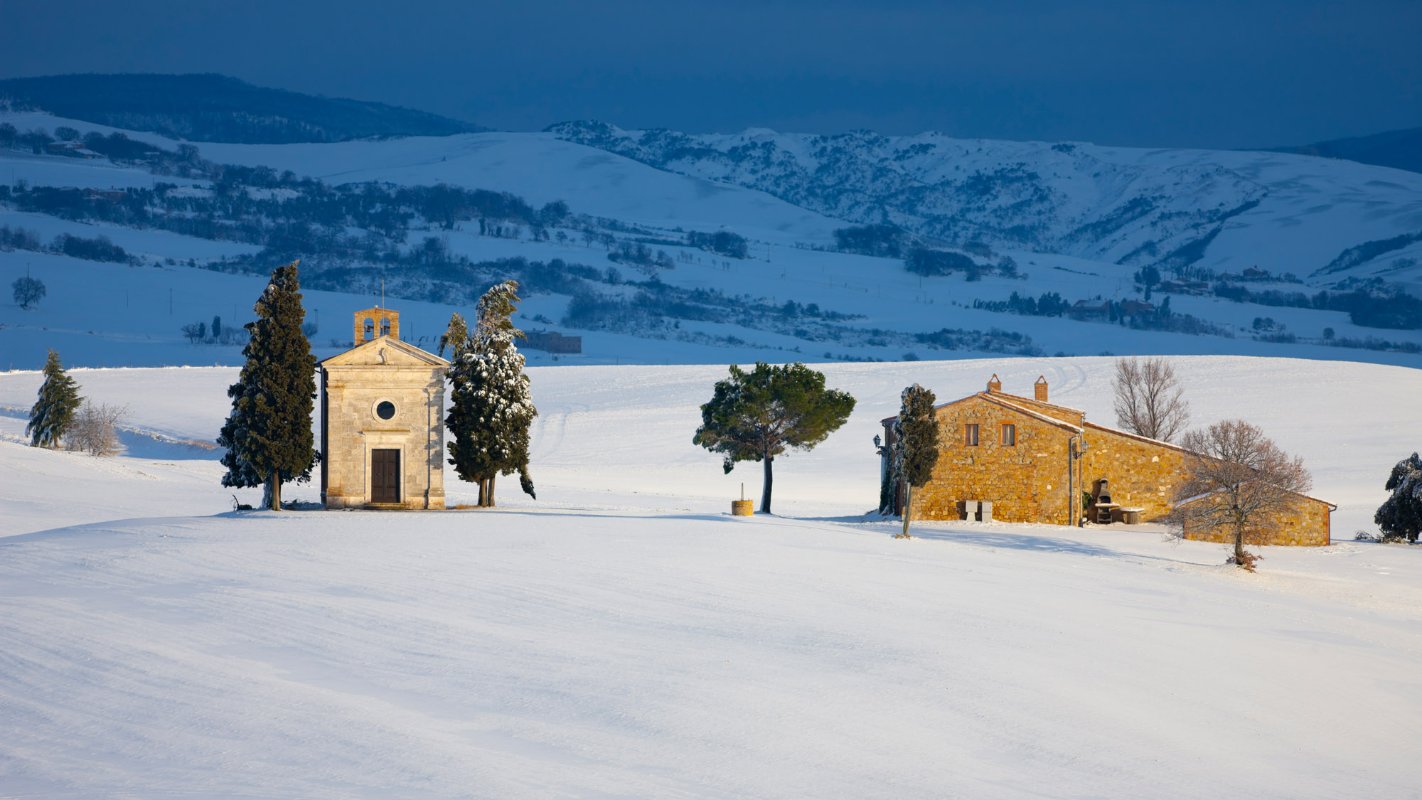 Winter
Snowy mountains and spas, comfort food, opera and museums
Winter in Tuscany? Of course it's cold, but not as cold as other European cities. It rains quite a bit as well, but you'll have the opportunity to discover an amazing landscape you won't soon forget, with a totally different quality of light, amazing colors, and (many) fewer people!
Museums can be a great resource for those visiting the cities. Tuscany has some of the most important museums with the most famous works of art in the world.
There are lots of activities and sports that can be done in Tuscany during the cold, snowy winter season. You can choose among large districts or smaller ski resorts, where the main activity is skiing but where you can also enjoy the natural winter wonderland with snowshoes or trekking.
If you love shopping, January may be one of the best times to visit Tuscany because it's winter sales season! The winter sales start in January, usually near the beginning of the month, and last until February/March. Take advantage of it!
During the winter, there's no better way to spend a day (or more!) than getting pampered in a spa. No matter where you're traveling in Tuscany, there is surely a spa treatment available in the area. Tuscany has in fact countless of natural springs (a natural flow of ground water) and many spa towns (specialized resort town situated around a mineral spring) that were established in ancient times thanks to this precious gift of the Earth.