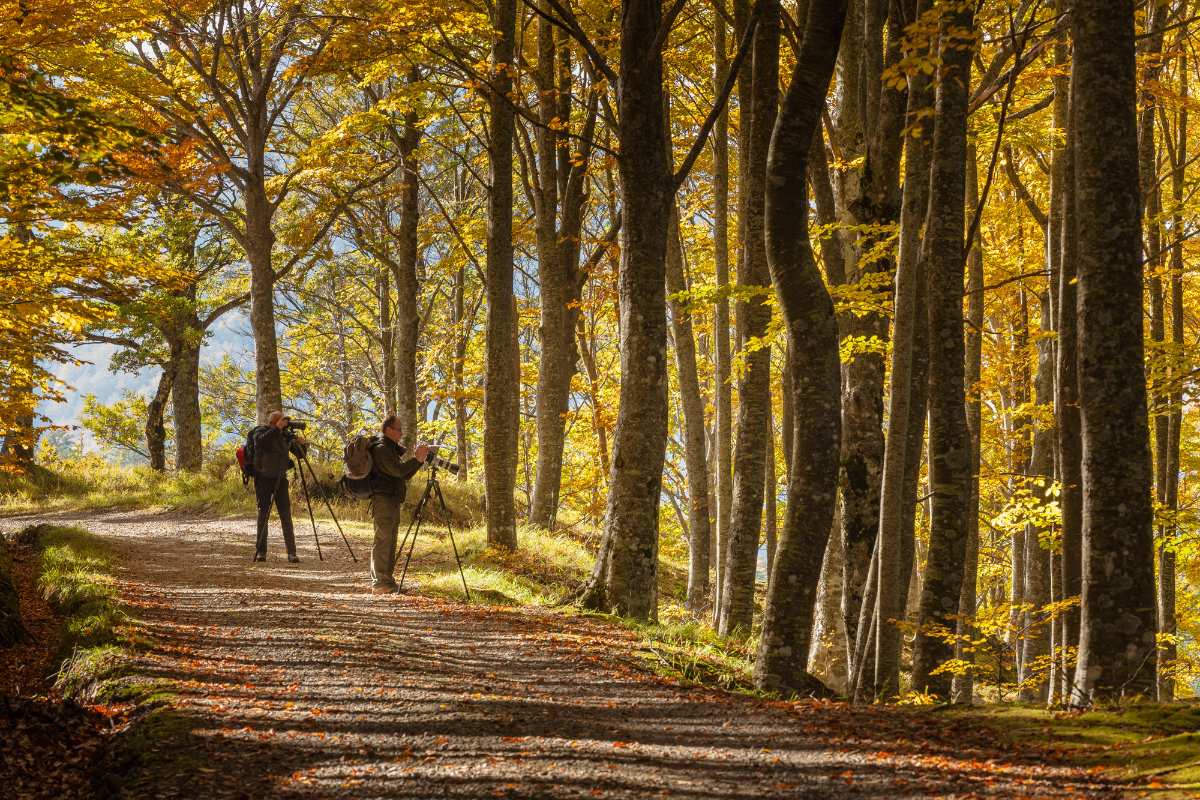 The Acquacheta waterfalls
Evocative itineraries in the Casentino Forests National Park
Itineraries
You can choose between 3 different itineraries, depending on your physical condition and climatic factors. Roads and footpaths along the ridge are particularly exposed to the sun and, despite the altitude, it can be pretty hot during summer afternoons.

1. The easiest and most popular journey departs from the village of St. Benedetto in Alpe (495 m), which can be reached by car from San Godenzo via the Muraglione pass. From here, trail 407 leads to the famous waterfalls (720 m). The climb takes 1.5 - 2 hours.

2. This trail is an interesting alternative, especially in the cooler season. From the Muraglione Pass (907 m), follow the path along the main ridge (CAI 00) through the Fiera dei Poggi, which is a plateau that once hosted a livestock fair for shepherds and traders who lived in these mountains during the summer. Once you reach trail 419, descend into the valley, crossing over the 419A into the valley. You'll come to a deserted village which is situated in the picturesque grassland basin between the mountains. The route, which is mainly downhill, will take approximately 2 hours. In medieval times, this village hosted a hermitage, which was dependent on the Abbey of San Godenzo. Behind the village, you'll find waterfall dell'Acquacheta.

3. Those who are up for a challenge can reach the falls, starting from San Godenzo (400 m) and reach the Majesty Colla (1009 m) via trail 10, which starts from the first bend in the highway and runs along the village of Castagneto. This path is best in spring and fall.
You might also be interested in