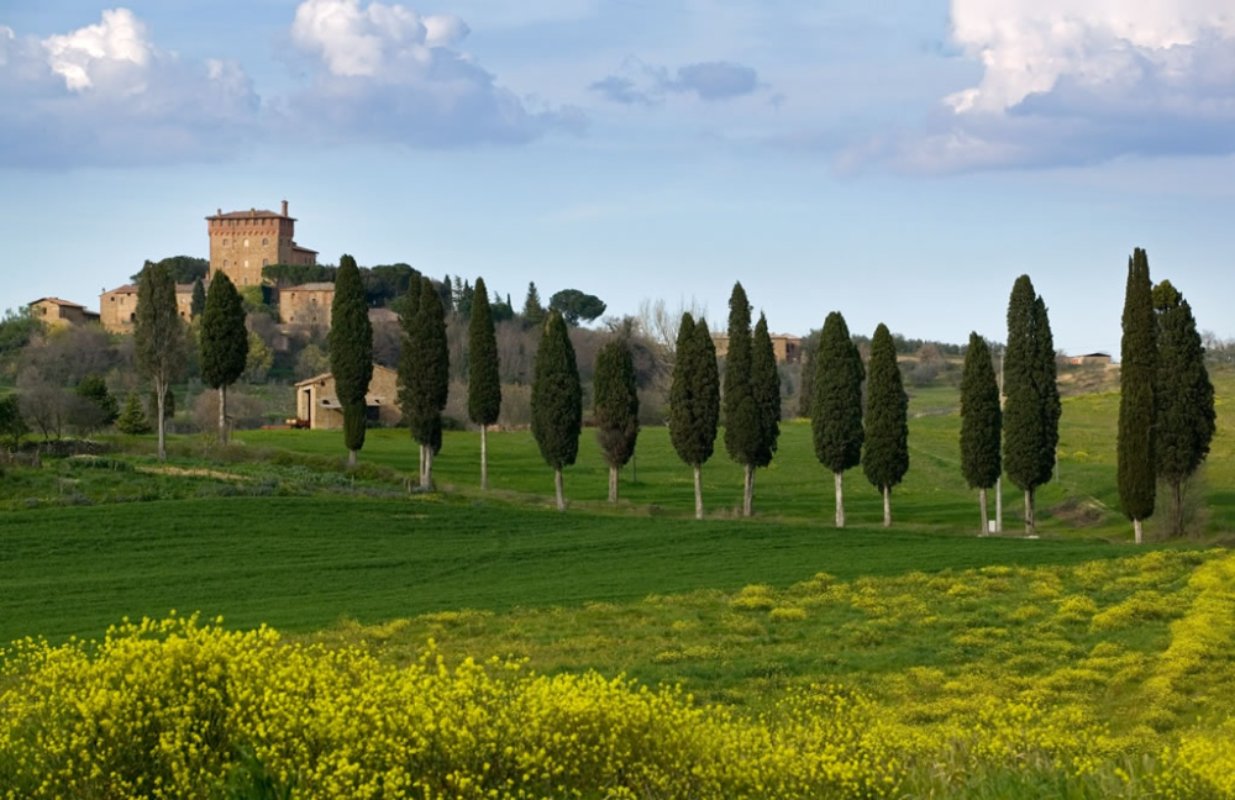 Quarries and thermal waters by bike from Rapolano Terme
The Crete Senesi as you've never seen it before
This is an easy route, suitable even for cyclists who have done no training, in the heart of the Siena area and near the travertine stone quarries. Rapolano Terme is an ideal place for a soak in thermal waters at the Antica Querciolaia.
Point of departure and arrival: Rapolano Terme
Difficulty: easy
Distance: 19 km
Total climb: 210 m
Type of road: asphalt
Type of bike: all terrain, road bike
From Rapolano Terme follow signs for Serre di Rapolano-Montisi, taking the SP 26 "Asciano-Rapolano: shortly after passing under the railway bridge turn left heading towards Serre di Rapolano. After the town centre and after a steep downwards hill (direction Asciano, a slope of 13%), turn left following signs for Sant'Andreino on the SP 64 "Serre di Rapolano road". Look out for the travertine quarries on your right, just next to the church of Sant'Andreino (600 m from the intersection).

From here, the road heads gradually downhill to another intersection (500 m). Turn left to continue along the quarry road. After around 2 km you will reach a T-junction: turn right here towards Asciano and after the second level crossing continue to the centre of town or, if you prefer, turn right and take a road with beautiful views to Rapolano Terme (10 km).
You might also be interested in