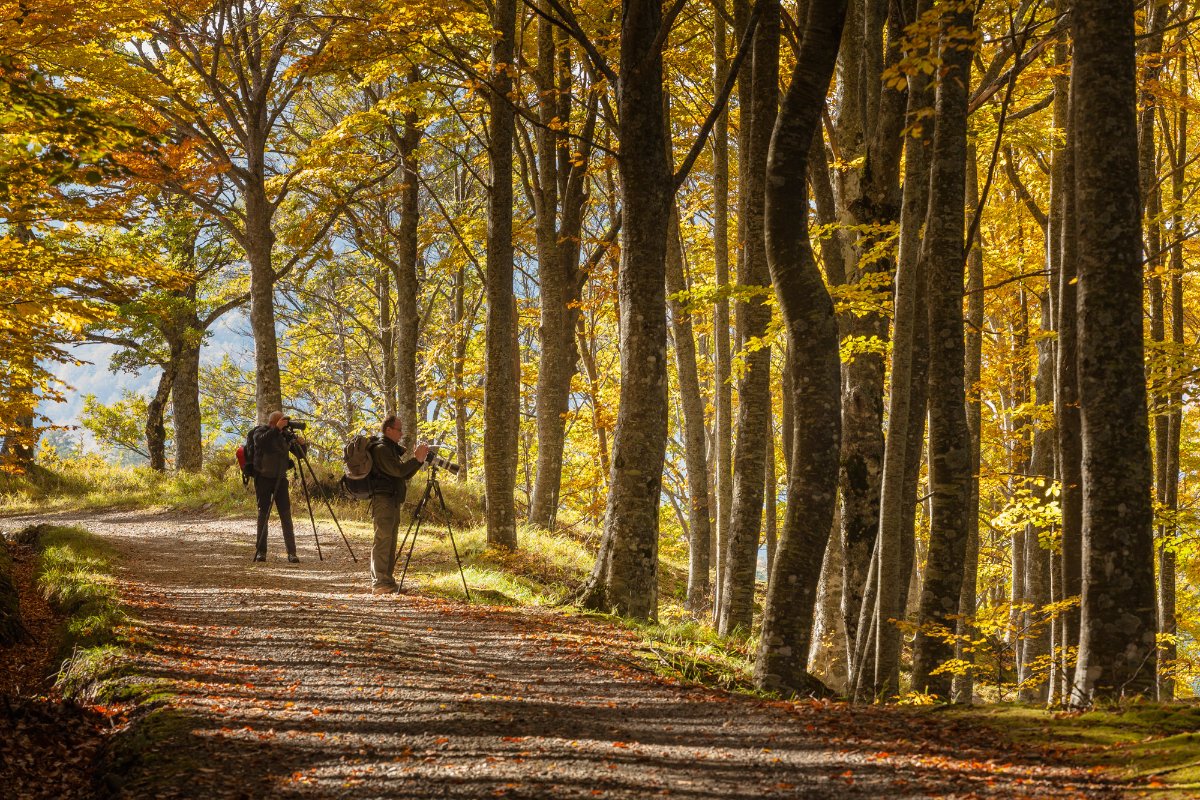 Hiking along the Castelvecchio ruins
Travel the fascinating and historical route on foot or by bike
Distance: 14.5 km
How long it takes: 5 hours (roundtrip)
How to travel: on foot or by mountain bike
How to get to the departure location: from S. Gimignano take the road to Certaldo, after 1.5 km turn left on the provincial road toward Gambassi Terme. After about 3 km turn left again on the dirt road toward Libbiamo. After you pass a small bridge there will be a fork in the road where you will turn right until you reach a crumbling old house. After 100 metres you will reach Pian della Sala (419 m). Take the small road on the left which is marked by a crucifix.

Take the small road up hill and after 500 metres the road will flatten out. You will reach a path that will follow through the woods which will take you to a group of abandoned homes in Pian della Spina (442 m). Continue up hill along the road until you reach the ruins of the Casa Castagneto (525 m) marked by a beautiful yet distorted maple trunk on the left side of the road. Pass the house and go along the path on the left that crosses the grass clearing, where you may catch sight of deer.

Be sure to keep to the main path and stay clear of the smaller lateral paths continuing through the woods which take you to the numerous charcoal mines of the area. Follow the path down hill until you reach a path, clearly marked CAI in red and white. Turn left and go up hill until you reach the Caggio property surrounded by a low wall (the Lombard word "caggio" means "retaining wall"). Stay on the right side of the wall and pass the old water tank. Take the path on the right that goes slightly down hill and then up hill again until you reach the fork in the road. Turn left and after a few hundred metres, you will reach the ancient medieval town of Castelvecchio (379m) where you can admire the ancient ruins present.

To return from the town, take the path back to the Podere il Caggio. Stay on the left and you will return to the CAI path you took before. Follow the path until you reach a large flat pasture area and take the road that is most suitable for vehicles. Turn right and continue for 2 km until you reach the Pian della Sala again.
Source: Intoscana.it
You might also be interested in
Empolese Valdelsa and Montalbano
Thanks to its geographic and touristic position, in central Tuscany and home to first-class art cities like Florence, Siena, Pisa, Lucca, San Gimignano and Volterra, Empolese Valdelsa and Montalbano can be considered the heart of Tuscany; it's ...
Scopri Empolese Valdelsa and Montalbanokeyboard_backspace