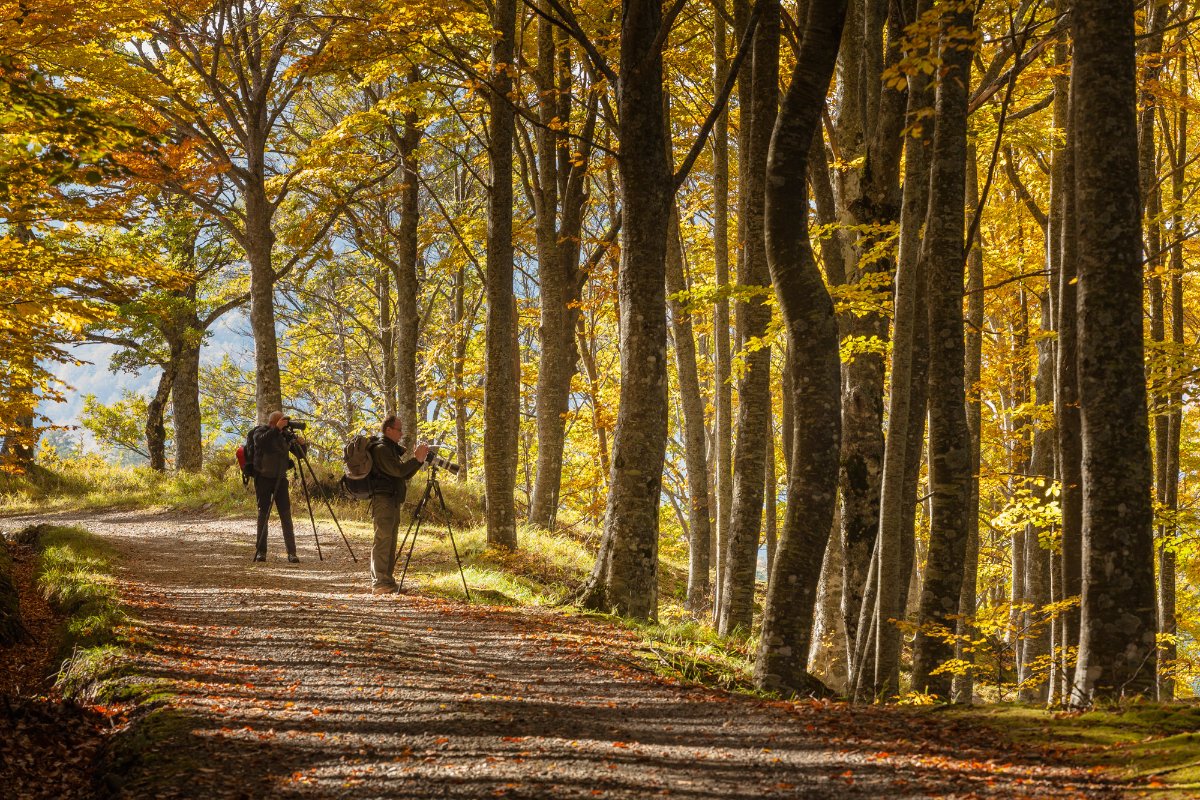 E-bike tour from Montespertoli to Florence
Florence, salt, old roads and e-bikes… What on earth do these have in common? Let me explain, at least… give it a try. I took part in a very interesting, beautiful and fun
e-bike tour from Montespertoli to the centre of Florence
. How can that be fun are you wondering?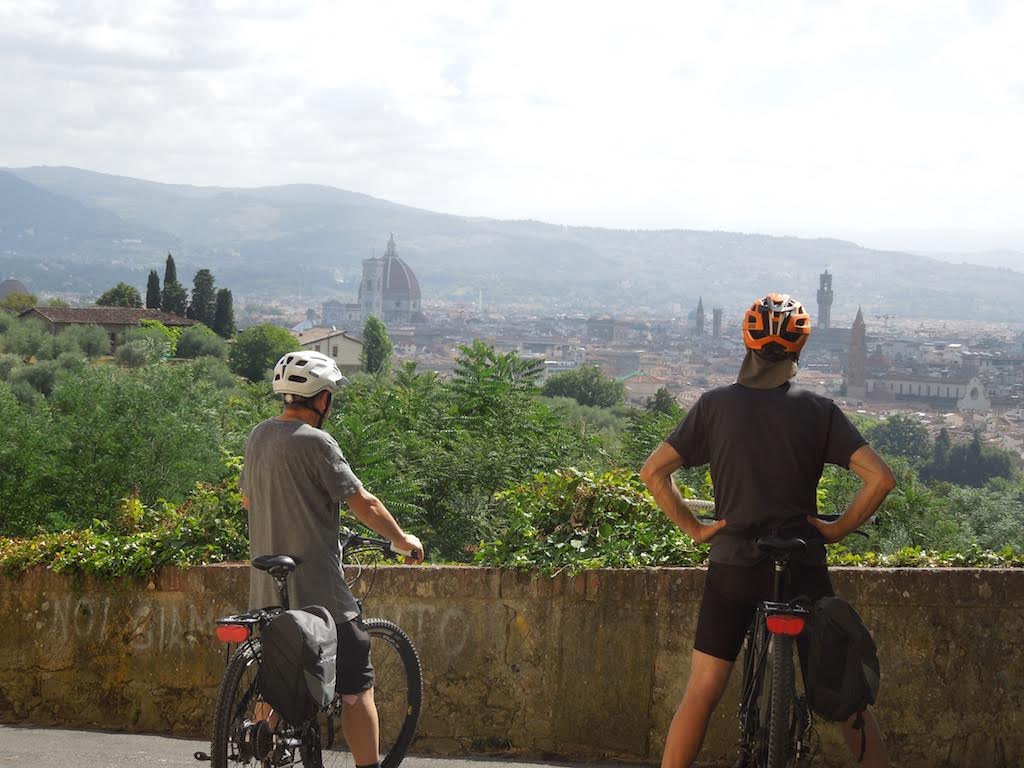 Well, first of all because the roads we cycled on, passing through olive groves, vineyards, some woods and several small villages gave an intimate look at the real
Tuscan countryside
. Cycling is an ideal way to enjoy the countryside. The speed is just right and you do not have any noise other than the wind in your ears. The last part, riding into
Florence
, was breathtakingly beautiful. Over narrow roads lined with walls on both sides, passing villas and their parks and slowly getting to more densely populated part of town and then suddenly… a tiny piazza with magnificent look on the old town of Florence! What a surprise and what a delight. Florence with the Duomo rising high above the other buildings… Impressive!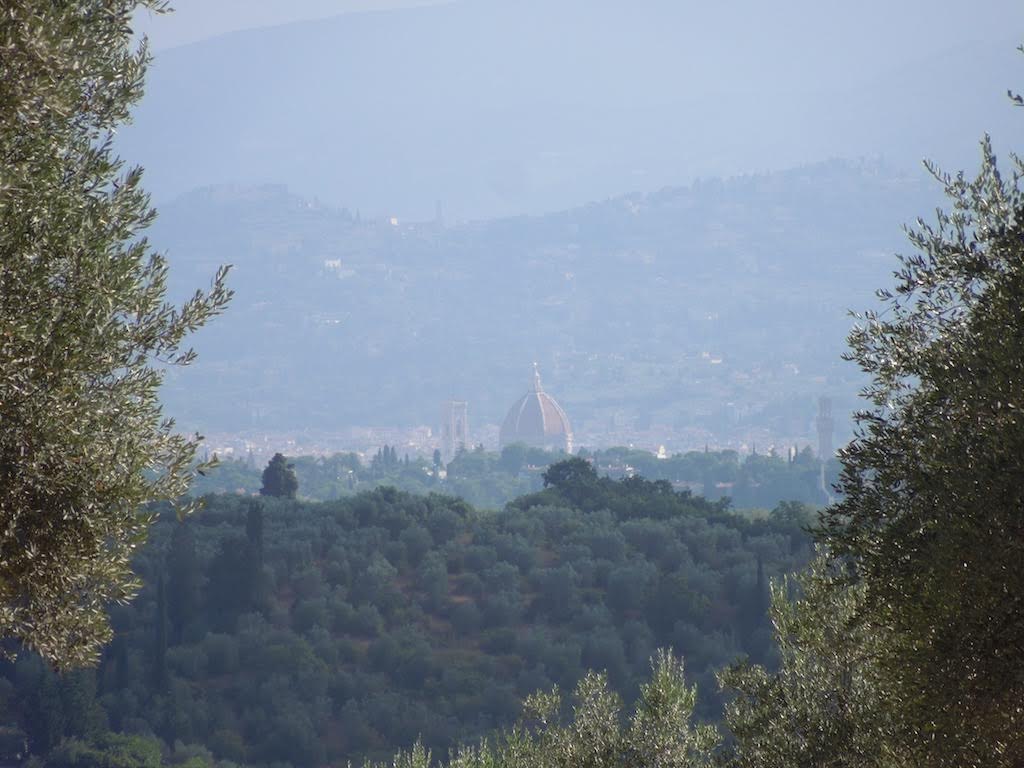 Second reason this trip is such fun, is that cycling in Tuscany on an
e-bike (electric power assisted bicycle)
is an enormous pleasure. Words fall short. Best I can come up with, is that it is an empowering experience. Cycling up hill on an e-bike is easy but you do need to cycle yourself, so it feels like you are doing it on your own. Wow! The others agreed they would want an e-bike at home as well! Last but not least…
the guide
explains about Tuscany and it's history from 5 million years ago (spoiler alert… a big part of Tuscany was under sea level at the time!) to the second world war. He talks in an entertaining way and manages to capture everybody's attention, not talking just about facts and figures, but showing what he means with clear examples.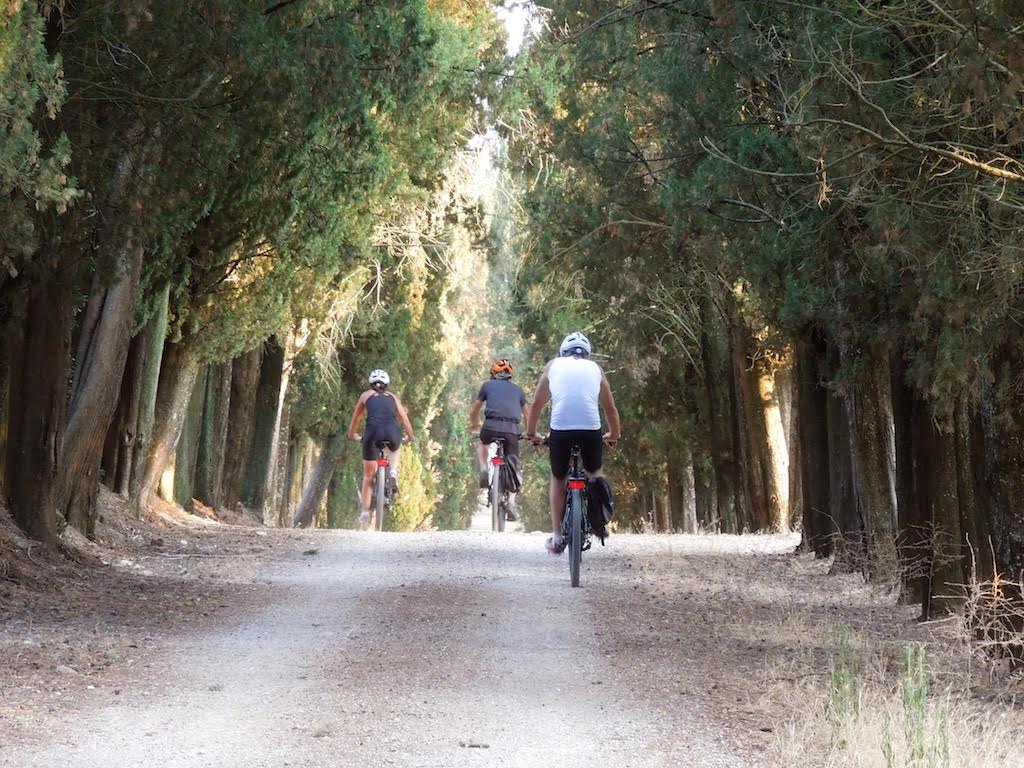 And here we get to the salty bit!
Salt
was, just like water, fundamental for human beings. They needed it for their survival. For example, without salt, there is no ham or salami, no cheese and other way to conserve food. But most important of all, without salt, our bodies do not function well. Florence is not close to the sea and had to have some access to salt in order to keep people happy and organized. Therefore they fought over possession of
Volterra
which has antique salt mines (remember, the area around Volterra was under the sea level until several millions of years ago, hence the salt reservoirs). The salt was transported with mules. The animals had heavy sacks of salt on their back and walked mile after mile from Volterra to Florence, on the
Via Volterrana
, accompanied by the traders who kept a very keen eye on the precious material. Around 1500 there were about 30 mules a day passing. The Via Volterrana was a very important road. Proof of this is that already in the 1300's there were several bridges made out of stone. Usually bridges, if at all they were made, were made out of wood and did not last long. The Via Volterrana is still there and so are the villages that were born along this '
salt-route
'. Our human history is full with examples of villages and cities that start to grow along important roads, because where there are roads, there is exchange of goods and services. Montespertoli, the place from where the tour starts, is also on the Via Volterrana and used to house an important weekly market.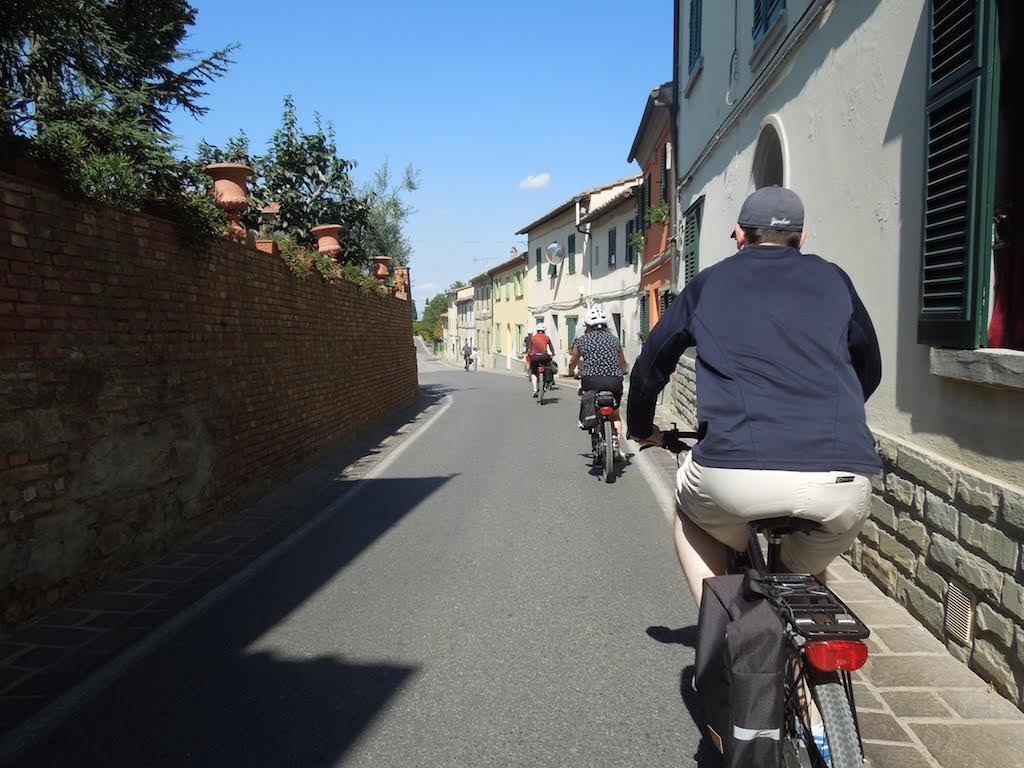 The tour follows this 'salt road', deviating now and then to take some more scenic and less busy parallel routes where possible. We passed a very old church, the
Pieve di Sant'Alessandro a Giogoli
. This church is mentioned way back in 1005 for the first time in some papers that have survived the ages. Just let that sink in… more than 1000 years ago! Since then some works have been done, especially the bell tower has had problems (as is often the case according to the guide because a tall thin structure is rather sensitive to earthquakes and also during fights they got damaged easily). Right now it is leaning slightly to one side. The tour also passes in front of the
Villa dei Collazzi
. An antique villa with slightly mysterious past. There are those who claim it was designed by Michelangelo and those who claim it was Brunelleschi (the very famous architect who did the dome of the Duomo). The villa is likely from the end of 1400 or beginning of 1500, with view over Florence. It was (actually still is) a villa on a farm, with some outbuildings where wine was made and farm crops were stored. Getting closer to Florence, the villas become more villa and less farm. During many centuries the 'rich and famous' of the times would spend their summers lazying about in their villas and they would go there when there were diseases in the centre of Florence or other problems like war. The e-bike tour takes us right through the area with
old villas
. Hardly any traffic is found here, despite it being almost in the centre of Florence.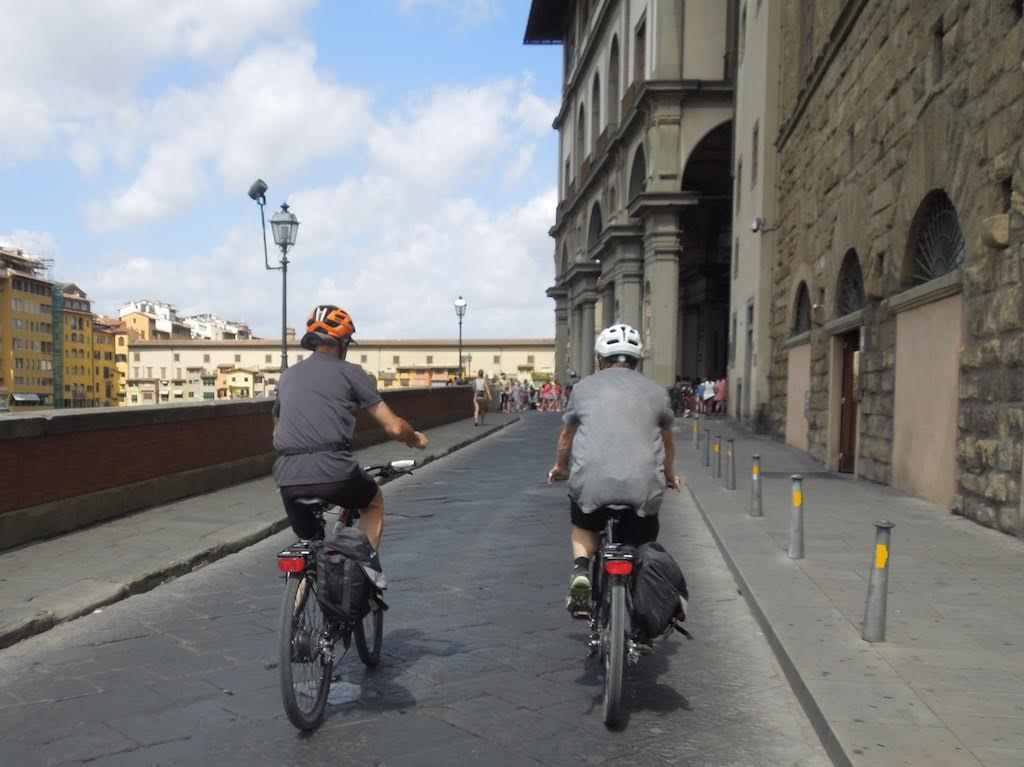 A beautiful tour with a lot of information about Tuscany and how things used to be here. Why there are so many castles and villas, why they were built where they were built, you even get to understand some fundamentals of the Tuscan culture… History has strong links with the presence, so understanding a small part of it is an opportunity not to be missed. -------------------- For any other info on the guided tours and e-bike rental:
www.toscanaebike.com
Article written by Willemijn Lindeboom, living in Montespertoli.
You might also be interested in