Wine, olive oil and honey
Vernaccia di San Gimignano
Discovering a noteworthy made-in-Tuscany white wine
Category
Wine, olive oil and honey
Consortium
Consorzio della Denominazione di San Gimignano
In the shadow of San Gimignano's 14 medieval towers, the most famous white wine of the Tuscan region was born. Vernaccia holds a prominent position on Tuscany's wine scene, the fruit of a tradition that goes back at least to the mid-13th century. A wine that was enjoyed by both popes and princes, through the centuries Vernaccia managed to marry its top-shelf quality with the unmatched landscape of the San Gimignano area.

The current-day Vernaccia, particularly after the DOCG designation was granted (it was the first white wine to earn this honor in 1993), has undergone continuous evolution in both the vineyard and the cellar. These days when you enjoy a glass of this wine, you're tasting Tuscany in all its bursting flavor.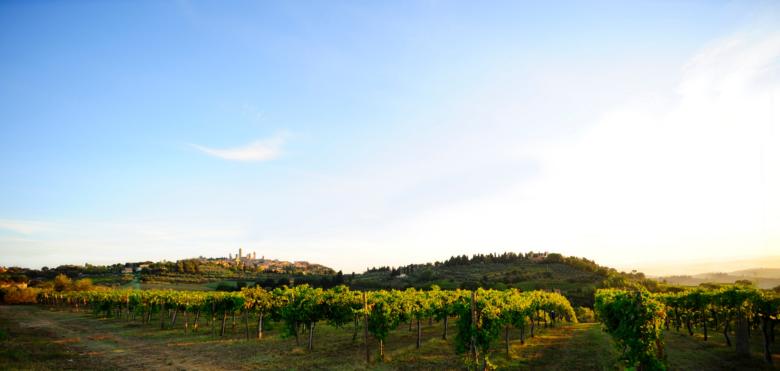 Vernaccia di San Gimignano is obtained using the grape of the same name, with the potential presence of other non-aromatic white grape varietals (up to 10 percent). In recent years, wineries have begun using these other blends more frequently, ultimately drawing more attention to the base varietal. In any case, the yield per hectare cannot exceed 90 quintals (9000 kg).
Vernaccia di San Gimignano has a faintly straw-yellow color that turns more golden with age; its scent is fine, penetrating and distinctive. Its taste is dry and balanced, with a signature slightly bitter aftertaste. The minimum alcoholic gradation is 11º (or 11.5º for the Riserva, after an obligatory aging period of at least one year, taking effect from January 1 in the year after the grape production and an additional four months of aging in the bottle).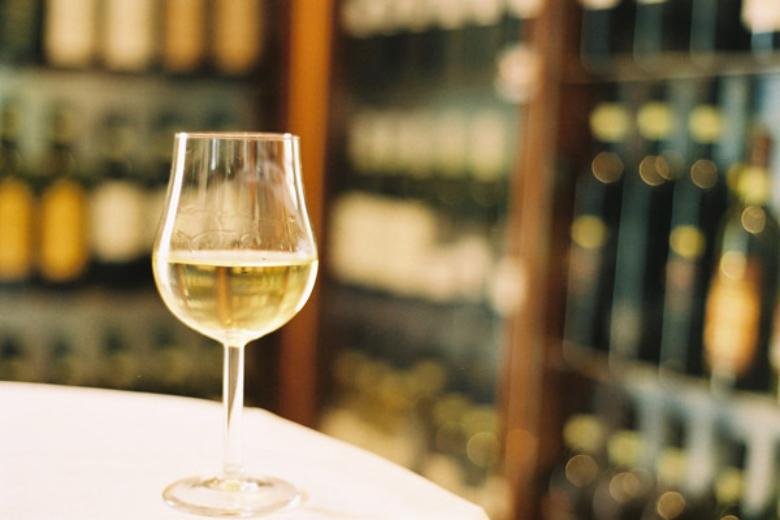 Vernaccia di San Gimignano has always been considered a fine choice for aperitivo, perfect with appetizers, particularly seafoods; it's wonderful paired with fish- or crustacean-based dishes or with white meats as well. It intensifies when paired with seafood risottos, or with a white wine mushroom rice dish. Best served cool, at a temperature of 11-12 ºC.
Info: vernaccia.it
You might also be interested in