Mulazzo Mountain Bike Adventure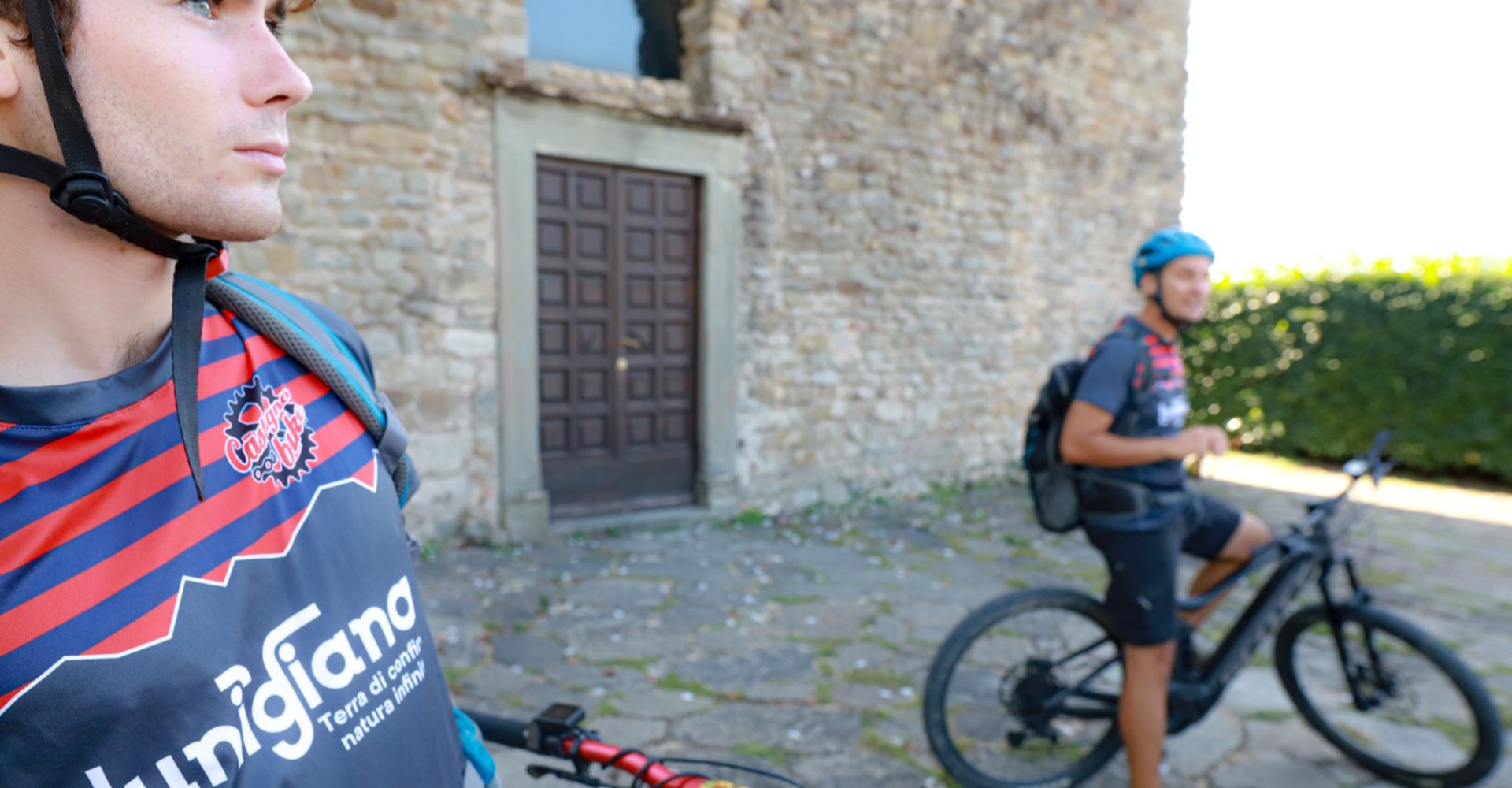 A technical and physical challenge for trained cyclists around Mulazzo
The Lunigiana Bike Area with its marked and maintained trails has also exciting offerings on the right bank of the Val di Magra, in the municipality of Mulazzo. Here the starting point for the trails is the convenient parking lot near the Town Hall where there is a notice board indicating the trails. From here we start uphill on paved road in the direction of the historic village of Mulazzo, until we reach a wide uphill dirt driveway leading to the villages of Gavedo and Terceretoli.
We continue to push on the pedals on a dirt, non-technical climb through the woods to the watershed between the towns of Mulazzo and Tresana at almost a thousand meters above sea level, where the view can sweep as far as the Golfo dei Poeti (Gulf of Poets).
From here begins wide and amusing dirt road descent, at times technical, to the village of Parana and then on asphalt to Montereggio, village of booksellers. The village is worth a visit and a stop to taste its wine and food.
Here a wide dirt road in ups and downs "the way of the majesties" in the woods leads to Madonna del Monte and its sanctuary, again at almost a thousand meters of altitude.
A technical Single Track through chestnut trees begins as far as the village of Castagnetoli where good riding skills will be needed. A few more kilometers up and down through farms and woods to return to the starting point.
The route is fully marked with vertical signs bearing number 25.
Explore
Discover something of interest near this itinerary
[]